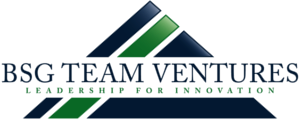 Links to Recent Articles On Executive Leadership For Builder Leaders & their Investors
OCTOBER 2015
BSG Team Ventures is dedicated to thought leadership on topics of interest and relevance to executives who are building their companies, and the investors who invest in them. We call these executives Builder Leaders - and this is the talent in which we specialize on behalf of our clients.
There is a tremendous amount of research being published on leadership, and our goal is to curate that material and share it within our community. For ease of browsing, we have provided a list of sources, and we have categorized the articles.
Feel free to forward this to other leadership peers, executives in portfolio companies, or investors who may have interest in staying current on the latest thinking in these areas.
Syndicated Publications
Business School Research
Independent Publications

Forbes
Fast Company
Harvard Business Review
Inc.com
McKinsey Quarterly
New York Times
strategy+business
US News
Wall Street Journal

Harvard Business School
Stanford Graduate School of Business

BSG Team Ventures
Weber Shandwick
For CEOs
For PE Investors
For Entrepreneurs

Socializing Your CEO: From Marginal to Mainstream

If you're not plugged in, they're tuning you out. Says Peter Aceto, CEO if ING DIRECT Canada, "Successful leaders will no longer be measured just by stock price. Managing and communicating with shareholders, employees, government, community, customers will be table stakes in the future. They are talking about your business anyway. Why not be included in the conversation?" This study by global public relations firm Weber Shandwick is an overview of how CEOs engage, as well as tips for socializing your bio that will help you carve out some valuable digital real estate.

The 4 Questions of Self-Appraisal for the CEO

Okay, so they're not questions per se, but they are relevant pieces of performance that require just as much attention as those that are more easily quantified. This Inc.com article serves as a jumping off point for professional introspection, which is even more important when everything seems go! go! go!

Where Boards Fall Short

Boards aren't working. A mere 34% of the 772 directors surveyed by McKinsey in 2013 agreed that the boards on which they served fully comprehended their companies' strategies. Only 22% said their boards were completely aware of how their firms created value, and just 16% claimed that their boards had a strong understanding of the dynamics of their firms' industries. This Harvard Business Review article stresses the need for a comprehensive understanding of the board's fiduciary duty, and the deep shifts in the culture, behavior, and structure required to bring about sustained value creation.

CEO Severance and Employment Agreement Survey for Private Equity-backed Companies

"Recently, our Managing Director Clark Waterfall was asked by one of our clients to gather some marketing intelligence about portfolio companies, Specifically, he was asked:

What is the prevailing standard for CEO severance in private equity-backed companies?
Do most CEOs have an employment agreement, or are they employees at will, working off of a detailed Offer Letter that had been drafted and executed by both parties?

This blog post summarizes the results of the poll we undertook to answer these questions."

Why Introverts Make Great Entrepreneurs

A great many entrepreneurs and CEOs describe themselves as introverts. Among their ranks include Bill Gates, Steve Wozniak, Larry Page, Mark Zuckerberg, Warren Buffet. So why it is a surprise that introversion can be channeled into leadership skills and success in business? This Wall Street Journal article delves into several important ways that introverts have the leg up on extraverts.

How to Preserve a Startup Culture as a Company Grows

Buzzing about which new startups will prosper and which will flop is a favorite pastime in Silicon Valley. But a new company's prospects aren't based on just what the company creates, says Stanford professor Lindred Greer. They're also based on the people creating it and, more important, how they treat one another. This GSB article focuses on ways that successful early start-up teams develop and manage their team dynamics and culture.

On Leadership
BSG at a Glance
We've Recruited...
We're Recruiting...

Jesper Sørensen: How to Be a More Strategic Leader [5:52]

It's not enough to come up with an innovation. You need a plan to build a sustainable business around it. In this video, Stanford Graduate School of Business Professor Jesper Sørensen demonstrates that strategic leadership can be learned and how to build an organization that will last.

When to change how you lead

It's fashionable to say we live in fast-changing times. Does that mean leadership itself must change? This question formed the starting point for a roundtable discussion moderated by McKinsey Quarterly editor in chief Allen Webb. The group -- which included CEOs, psychologists, and operating partners -- debated the leadership as an immutable, inherent trait or an affect that can be learned. In particular, they explored the effect of success on leaders, the benefits of failure in developing resilience, and the role of maturity and self-awareness.

Executive Succession
On Talent Assessment & Acquisition
For VC Investors

CEO succession starts with developing your leaders

10%. 1 in 10. That's how few companies have in place an adequate and capable CEO succession plan. Considering the fact that one in three successions fail, preparing and developing candidates is a critical leadership obligation. This McKinsey Quarterly article discusses important strategic and tactical decisions that must be made in order to ensure the greatest possible chance of a smooth, forward-looking transition.

The $112 Billion CEO Succession Problem

That $100B+ figure is an estimate for larger companies, naturally, but the point remains: companies that undergo forced turnover lag, on average, in performance by three times as much as companies that undergo planned successions. That's a lot of money, no matter how you slice it. This strategy+business article reviews executive succession as a fiscal issue, and asks four key questions that will enable you to critically assess the readiness of your succession plan.

Guess Who Doesn't Fit In at Work

What does "cultural fit" mean to you? That question is precisely the problem in today's hiring landscape. The concept of "fit" first gained traction in the 1980s; thirty years hence, according to one recent survey, more than 80% of employers worldwide say "fit" is a top hiring priority. however, there are implicit -- and often incorrect -- assumptions made during the attempt to establish the degree to which a candidate will "fit". This New York Times editorial highlights common interviewing mistakes and critical fallacies that can muddy the waters surrounding "cultural fit" and prevent the hiring of the most suitable candidate.

Why Emotional Intelligence is More Important to Hiring than You Think

At work, we tend to ignore the tough details of life outside of our roles. Emotions are hard to manage, in ourselves and especially in others. But if you're planning to do any hiring this year, paying attention to emotional intelligence could save you from a turbulent year ahead. The US Department of Labor estimates that bad hiring decisions can cost a company a third of that individual's first-year potential earnings. This Fast Company article lists a couple of ways that people with greater emotional intelligence have a leg up on those without.

Crowdfunding To Narrow The Gender Gap in Venture Capital

Two facts are keeping traditional venture capital a boys' club: (1) It already is a boys' club. A 2011 survey indicates that 89% of VC investors were men. (2) People are more likely to invest in ideas presented by people who look like them. In contrast, platform data from Kickstarter indicates women comprise 35% of project leaders and 45% of investors. This Forbes article we link to below discusses the growing awareness in VC circles.

For Candidates
Books
Et Alia

Five Signs Your CEO is Incompetent

This is a quick-and-dirty article geared towards candidates exploring a new role, but it probably serves as a reminder for people of all stripes. To put it tactfully, sometimes people are promoted out of their competency, and this list from Forbes highlights five warning signs to watch out for in CEOs.

5 Ways to Improve Your LinkedIn Profile – in Less Than an Hour

A 2014 Jobvite survey of 2,135 adults found that 94 percent of recruiters use LinkedIn to source and vet candidates, while only 36 percent of job seekers are active on the site. It's obvious that the first step to better one's chances of being scouted, therefore, is to be more active on LinkedIn -- but then what? This US News article delivers what's in the tin: simple effective changes to your LinkedIn profile that will help you catch a recruiter's eye.

The Outsiders

Although it was developed out of eight years of research and interviews, The Outsiders is more than just a group biography. It is singularly focused on CEOs who were uniquely skilled at capital allocation and Warren Buffet recommended the book in a 2012 annual letter to his shareholders; even so, it remains a cult hit has attracted an interesting cross-section of CEOs, and big hedge funds and private equity-type investors, and managers.

Buy the book »

Read the Forbes review »

Practically Radical: Not-So-Crazy Ways to Transform Your Company, Shake Up Your Industry, and Challenge Yourself

Albert Einstein put it brilliantly: "Problems cannot be solved at the same level of awareness that created them." Some unknown Texas genius put it simply: "If all you ever do is all you've ever done, then all you'll ever get is all you ever got." We are living through the age of disruption. Today, the most successful organizations don't just out-compete their rivals. They redefine the terms of competition. That's the defining spirit of Practically Radical, a book by entrepreneur William C. Taylor, who is also the cofounder and founding editor of Fast Company. His book showcases the power of start-from-scratch innovation to remake industries and restart growth.

What Resilience Means, and Why It Matters

The word "resilience" is often used in the context of great tragedies -- for instance, a personal fight against cancer or a collective response to a terrorist threat. But the most frequent drains on those reserves of fortitude are far more mundane: according to a survey by a pair of British consultants, your coworkers are the greatest source of casual distress. This Harvard Business Review article offers a look at other findings from this survey, as well as an overview of how successful people cope with setbacks, be they large or small.

Why You Should Watch Out for Your 5-Year Job Anniversary

It's not surprising to find one's enthusiasm and effort diminish after one settles into a new job -- honeymoons aren't just for weddings, after all. It may be surprising to find that people who have put in five to ten years at the same position, no matter the level -- be it middle management or executive -- rank as the most unhappy people. Despite its limited scope (the interviewees were all working for the same company), this Harvard Business Review article outlines factors that contribute to this malaise -- and stresses that the problem is bilateral. That is, there are things the company can do to reverse this trend; and there are things that the individual can do to put themselves in a better place.