With a focus on exclusive recruitment of human resources leaders across a wide array of industries, the addition of Judy Banker to the BSG Principal roster propels HR offerings.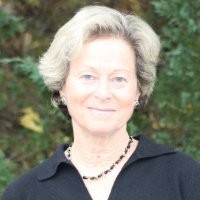 BOSTON, MA – August 9, 2018: An ever-increasing emphasis on human capital in BSG's middle market clients is driving high demand for expertise in recruiting talent and human resources leadership. Prioritizing the anticipated needs of executive search clients, BSG struck out to find the perfect new lead principal to steer executive search efforts in this functional specialty across its many industry and practice area specialties.
With over 30 years' expertise in identifying and assessing Human Resources leaders, Judy Banker joins BSG with a long history of success across all company sizes, industries, and search specialties. Previously serving as Executive Vice President and Partner at a boutique executive search firm dedicated exclusively to placing Human Resource leaders, Judy excelled at recruiting for human resources positions in some of the country's largest financial services organizations as well as a broad range of companies in biotechnology, ecommerce, technology, service, consumer products, retail, higher education and manufacturing.
With a unique approach that prioritizes surfacing critical information about an organization's culture, history and business goals, Judy's expertise leads directly to successfully identifying HR leaders who can effectively partner with the company's CEO and his/her executive team.
"We recognized early on that prioritizing our expertise in Human Resources executives would be a strategic approach to supporting our clients' expanding needs in the talent function. We've seen a significant increase in our engagements by our private equity clients to upskill their HR function by bringing in a new Chief People Officer, CHRO, VP Talent Management or VP Human Resources. The addition of Judy Banker comes at the perfect time for the growth of BSG and our capabilities" said BSG founder and Managing Principal Clark Waterfall.
BSG welcomes engagements across the spectrum of executive recruitment and specializes in the strategy, acquisition, and optimization of talent throughout the middle market. All inquiries regarding how BSG can serve your talent needs can be directed to info@bsgtv.com.