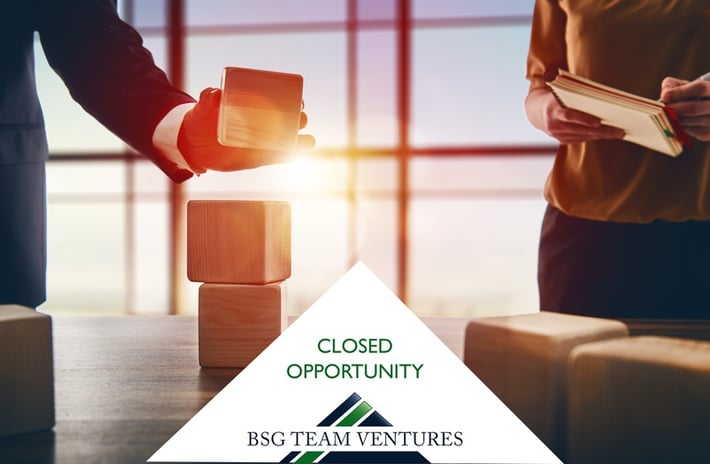 POSITION OVERVIEW
Reporting directly to the President of Macmillan New Ventures, the President/GM will drive strategy for the i>clicker division of MNV and have direct P&L responsibility and accountability for execution of that strategy. He or she will be responsible for assessing market and competitive trends, educational trends, and customer needs, and translates these into product and service solution strategies that drive educational improvements and strong business growth. In addition, this executive will expand and operationalize an international strategy for i>clicker.
THE COMPANY
MacMillan's Higher Education Group is a leading publisher of textbooks, educational software, homework and assessment, and other content and tools for the post-secondary education market. The group is made up of Bedford/St. Martins, W.H. Freeman, Worth Publishers, Hayden-McNeil, and several small educational technology companies.
The Company has recently emerged as a leader in the delivery of digital tools and platforms. They established Macmillan New Ventures, a group dedicated to finding and exploiting emerging opportunities in education using digital technologies and disruptive business models. Today, New Ventures includes innovations such as Prep-U, an adaptive learning system; and i>clicker, a market-leading classroom response system business.
i>clicker began as an independent open wireless radio frequency system developed by members of the Physics Department at the University of Illinois, who wanted to reform their introductory classes. Their mission was to create an intuitive student response system that focused on formative assessment and pedagogy. Today their business is currently more than 90% higher education. Since the i>clicker response devices are compatible with any brand of interactive whiteboard and any software application, it is the perfect audience response system for the growing number of K-12 customers, corporate training environments, and tradeshows.
In 2005, Macmillan acquired i>clicker, allowing for significant investment in the company's hardware and software. The inventors have remained active every step of the way, and every decision made at the company is based on what works in the learning environment, feedback from the user company, and ever-illuminating pedagogical research.
Want to learn more?
THE POSITION
Ideally, the President/GM will operate in the New York City area, although alternative options include Boston and Option. Reporting directly to the President of Macmillan New Ventures, this person will drive strategy for the i>clicker division and have direct responsibility and accountability for the execution of that strategy.
Specifically, the President will —
Direct the i>clicker business unit in the development of its strategic and operating plan.

Assume responsibility for the unit's P&L; monitor and report on financial performance to meet top and bottom line goals.

Assess market and competitive trend, educational trends, and customer needs, and translates these into product and service solution strategies that drive educational improvements and strong business growth.

Build and oversee the execution of market strategies to launch and maintain products in the market.

Refine and further develop the organization to address successfully relevant emerging market opportunities in post-secondary assessment.

Demonstrate skills in recruiting and holding top talent.

Expand and operationalize an international strategy for i>clicker.
This is a true entrepreneurial challenge and not for someone who does best in a big company environment. It takes a leader who knows how to gather market information, analyze it, evaluate
existing core assets, create an infrastructure capable of scaling, and bring to market a set of new products and services that address the needs of colleges hungry for better classroom instruction.
In other words, it takes a superior product manager who also knows how to run an efficient company. Intelligence and a nimble, searching mind are critical.
Finally, it takes someone capable of managing a virtual organization with a high degree of autonomy.
THE CAREER OPPORTUNITY
For a proven leader in postsecondary educational technology, this position offers the following career opportunities—
The opportunity to join a market leader in post-secondary student assessment in a new and growing market
The opportunity to drive growth in a company—to take revenues from <$20MM to $5MM and more...and to be compensated accordingly
The opportunity to develop best in class product offerings
The opportunity to work with a strong, committed owner that is willing to invest in future growth
The opportunity to work within a broader portfolio of young, rapidly growing companies owned by MNV, and to take on greater management responsibilities within this portfolio
The opportunity to work in a highly collaborative and entrepreneurial work environment, with considerable autonomy.
The opportunity to live and work in one of several attractive metropolitan areas, including New York, Boston, or Austin, TX.
THE IDEAL CANDIDATE
The ideal candidate currently is a President, COO, GM, or other senior operations executive for a company or division selling some type of technology or curricular solution to colleges and universities. Alternatively, this executive works for a technology or eLearning-focused company with principal K-12 focus, especially if s/he has some additional postsecondary experience.
He or she should rapidly have taken his or her company or division beyond $20M in revenues. A strong track record of execution against plan for a marketing-driven organization is mandatory;
a background in sales and marketing is preferred, as is some experience in acquisitions. Above all, the individual will be a proven leader whose team-building skills and results orientation are
acknowledged by all.
Specifically, this individual will have the following experience and capabilities—
Significant experience and success managing an educational product or services company, especially one focused on the higher education market; someone who knows how purchasing decisions are made by colleges

Strong record of performance taking a company or division from <$10M to $20M or more as operating manager with full P&L responsibility

Experience participating in or leading a company's transition from an off-line to an online, ideally SaaS-based product line

Specific experience in markets that include learning management systems, homework and assessment, classroom response systems, and mobile learning

Experience in institution-level solution building and sales process

Experience expanding a business unit from inside US to outside the US and Canada (e.g. Mexico, South America, Asia, Europe)

Experience managing a geographically distributed/virtual team

Strong leadership and general management skills demonstrated in dynamic business environments; breadth if not depth in functional areas such as operations, finance, product development (IT), product management, and business development

Hands-on work style with excellent problem solving abilities and a strong attention to detail

Ability to develop product vision and ensure integrity of this vision

Ability to be effective in fast, moving environments requiring teamwork and collaboration

A track record of developing and deploying successful, scalable products

Demonstrated expertise building and managing productive business partnerships
An MBA and/or advanced degree is desired.
This is a building task—the President/GM will be working long hours to drive the success of this division. This involves a range of personal attributes-- flexibility and adaptability; a great work ethic; strong leadership skills; an ability to develop a strategic commercial plan and implement it; an ability to analyze and evaluate one's own (and other's) performance and to develop plans to improve performance; excellent presentation skills; willingness to take responsibility for both success and failure; a thick skin; self-confidence; a positive attitude about self, company, marketplace; and a strong desire for success.
COMPENSATION
Compensation will include salary and performance bonus commensurate with the individual's experience.
TRAVEL
Travel will be in no more than 30% in a year.
CONTACT
Resume and cover letter should be sent as Word documents to Ralph Protsik and April Sarraille, and also posted on the BSG website. No phone calls please.