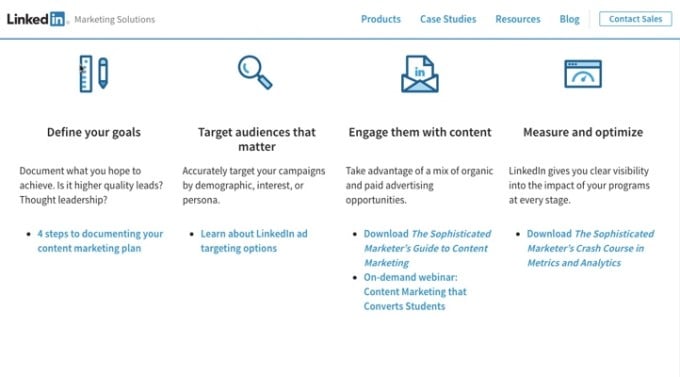 This article was originally posted on LinkedIn.
As a frequent blogger on LinkedIn (as well as someone who usually has multiple LinkedIn screens open during the day) I know firsthand what an invaluable business resource it can be. Yet too often this tool is underutilized by executives and corporations alike. In fact, I see far too many examples where people (and companies!) actually hurt their brands by not knowing how to reap the advantages LinkedIn has to offer. With that in mind, I wanted to share a few best practices that organizations and individuals can do to better position their brands. To bring you the best advice, I reached out to an expert at LinkedIn. Meet Danielle Raz.
Todd: Hi Danielle, thanks for taking the time to do this interview. I believe many of my C-level contacts will benefit greatly from your insight.
Danielle: I'm happy to do this. LinkedIn is so much more than a job-search database. We're a content and knowledge resource - a place for individuals and organizations to learn from each other.
TH: What is your role with LinkedIn?
DR: I'm a LinkedIn Marketing Solutions Account Executive, supporting our Education vertical. I work with a variety of education-focused advertisers to build their brand and meet and exceed their marketing goals on LinkedIn.
TH: What are your recommendations to organizations to best use LinkedIn?
DR: Like I mentioned before, LI is more than a job searching site. Here's what I suggest for organizations:
Invest in your company page.
Write and stick to a content strategy.
The LI audience is huge, people come here to consume content, people are coming here to get better at what they do. LI is a content platform.

Content curation is key. Don't over-complicate the process. Post at least once a day, including the weekends (like when folks are watching sports and multi-screening). Be nimble. Be topical, have it built out, and have a good mix. Here is a great microsite to help. Don't worry that it's geared towards higher ed, it can work for any education organization, and the information found here will be updated on a regular basis: https://business.linkedin.com/marketing-solutions/higher-education You can read some great case studies for all different types of organizations.
Publish curated and original articles and be sure your company blog has the include InShare widget installed on it. You can find it here: https://help-internal.linkedin.com/app/answers/detail/a_id/5011

If you have a company page that has a substantial following you can target your organic content as you would paid content, you can segment your messaging. Actually, you can do this with any size of following; it's just more effective with a larger following, and it's a really good way to get the right content to the different follower types, like employees, potential partners, or clients.

Don't be afraid to scale from other social media plans. And, your content does not need to be all business focused, lite content performs well too. But, stay away from politics,alcohol, and gambling. Use common sense.

Be responsive. If people comment on your comment, respond, whether the comments are positive or negative, and comments are usually positive. If someone asks a question, respond as soon as possible. Response timing and tone should be written into your strategy, and be sure there is someone who'll be responsible for managing this.
TH: How do you recommend an individual, especially those at the C-level, use the platform to their advantage?
DR: They should do the same thing as an organization, but on a smaller scale.
They should post articles on a regular basis, and include some point-of-view commentary.

They need to manage their profile, be responsive, and nurture connections and comments.

They should treat their profile as a story of their experience. It shouldn't be a replica of their resume. They should take the time to write a thoughtful summary that shows who they are and what work they're proud of and feel passionate about.

They need to be aware that the time and effort one invests in creating a top-notch LinkedIn profile can be extrapolated to the pride one puts into their career and their reputation. A thin or disorganized profile projects the wrong impression to the outside world.
TH: When working with an education company (for example: edtech, publisher, etc.), what are some activities they should plan to build their brand through LI?
DR: Everything I've mentioned for organizations holds true for education companies, but there's something I've noticed, specifically pertaining to ed-techs and startups in general. Most ed-techs and startups are invested in and guided by venture capitals, incubators, private equity firms, or larger companies with holding portfolios. It's imperative that these organizations use LI the same way their investments do.
TH: That's really good to know. Thank you.
DR: You're welcome. By the way, LI holds monthly training webinars that are open to anyone. They're all recorded, but if you attend a live one you can take advantage of the Q&A at the end. Here's where to find them: https://www.linkedin.com/help/linkedin/answer/530?query=monthly%20webinars.
Also, even though I'm an employee, I use Help.LinkedIn.com all of the time to find the answers to all different types of questions on how to use the site. There's a lot of great information. You can even ask questions to the community.
TH: One final question. Is it better to write your personal summary in first or third person?
DR: It's a personal decision, but I advise using first person. As I said before, LI profiles aren't resumes, they're more of an opportunity to tell your story and a way to find some common ground with people.