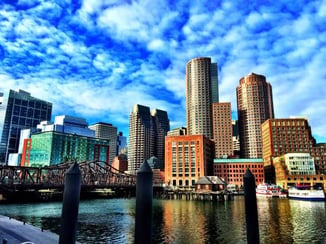 Previously published on LinkedIn by Susan Hawkins
Conference Highlights
With close to 60 keynotes and panels, this content packaged conference offered a stellar opportunity to learn and connect. Here's a thematic sampling:
I. DEAL MAKING-"A Tree Cannot Reach the Sky"
-Some signs are emerging that prices for exiting companies may have stabilized. Still there was a concern that "We may be looking at 2007 again" in terms of over-valued companies.
-Clear consensus is that strategics are winning deals at historic levels; PE is more competitive when deals are complex
-More opportunities for carve out deals likely
-Add-on acquisitions have created significant opportunities for PE firms recently; their multiples are often lower and there is usually less competition given that they are typically smaller in size
-The age of "vanilla" deal making may be over; PE firms with specialized expertise or domain experience more likely to win deals now
II. TALENT- It's About Alignment
Alix Partners presented findings citing 3 common mistakes in CEO selection and transition noting that 58% of CEOs are replaced within two years of an investment:
-Insufficient diligence in CEO assessment
-Lack of role clarity
-Poor expectation setting
This leads to disconnects in critical areas: misalignment with leadership team, lack of clarity about strategic direction, and a negative impact on key customer relationships. This can be addressed by more rigorous assessment of potential CEOs and taking the time to ensure alignment on values.
Key Findings, Panel Discussion: "Signs that a Management Team is in it to Win it"
-Investors able to determine efficacy of new management team after 2-3 Board Meetings
-Sign of a solid management team is that there are few "surprises" such as unanticipated cash needs or issues with major customers
-A solid management team will be transparent with investors
- Key indicator of a strong CEO is that (s)he will advocate for their team in terms of equity
Other panels that touched on executive talent brought up importance of assessments and diligence in the selection process.
III. FUTURE TRENDS
-Emerging Markets still represent substantial growth opportunities- particularly for middle class consumer sector in both China/India
-Era of long (albeit somewhat anemic) economic expansion may be coming to an end either at end of 2017 or in 2018
-Political climate in the US is seen as favorable to business, particularly with respect to infrastructure investment, some of which is likely to come from the private sector.