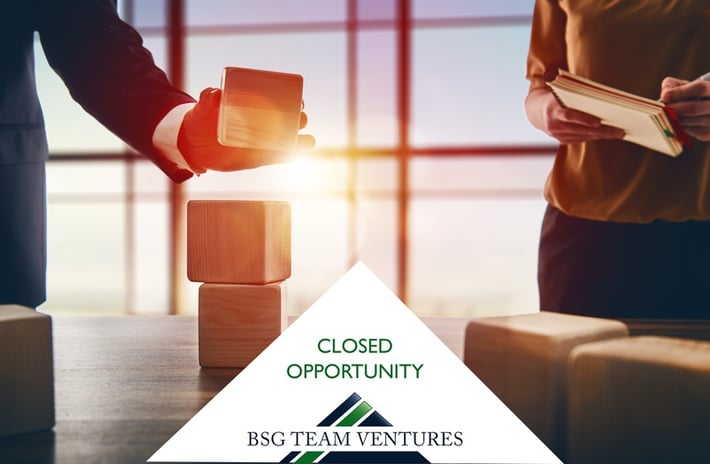 VP of Business Development
---
---
American Honors in the News
Quad Learning hosts DC high school students for College Application Week
American Honors Brings Top 4 Year Universities and Colleges to Discuss Transfer Opportunities with New Jersey Students
Spokane Falls Community College to Host Event for Students to Meet Top Colleges and Universities
POSITION OVERVIEW
Reporting directly to the CEO, and as a member of the senior management team, the VP of Business Development will lead the Company's new business and strategic partnership initiatives for community college and college partnerships. The VP of Business Development is responsible for strategically recruiting for and expanding the AH Network as well as developing and maintaining key relationships with educational organizations and achieving target outcomes. The VP is responsible for directly overseeing the Manager of Strategic Partnership and coordinates with other members of the AH organization to ensure that exceptional service and support is provided to each partner.
Does this sound like the opportunity for you? Read on...
THE COMPANY
Quad Learning and American Honors
Quad Learning is a venture-backed startup, headquartered in Washington, DC with community college collaborators in Washington, Indiana, Texas, and New Jersey. Quad Learning collaborates with community colleges to offer the American Honors (AH) program.
American Honors is a selective program for students who want to transfer to earn a bachelor's degree from a top college or university. The program includes honors courses, a dedicated advisor, and a strong community. AH advisors work with students to help them pick the right classes, map out transfer options, define career goals, and identify financial aid options. Earning a degree from the American Honors program comes with the distinction of graduating from one of the most prestigious community college honors programs in the country. This enables students to take on life's challenges with confidence and a fresh set of skills.
Quad Learning and AH have been featured in The New York Times, Inside Higher Ed, All Things Digital, the Washington Post and more.
Readying students for a four year degree
Students have long used community college as a steppingstone to a four-year degree. American Honors has invented a new model. An honors education that prepares students for the rigors of a four-year college. Dedicated advisors who help establish a transfer strategy from day one. An innovative learning platform designed to keep students on track. And a growing network of four-year colleges who actively recruit program graduates – and, in some cases, guarantee admission.
AH encourages students to consider broadening their prospects, even if ultimately decide a local college is the right choice. AH students have been accepted at Stanford, Cornell, Michigan and dozens of other top schools.
A social learning foundation
Quad Learning was developed with social interaction in mind. As the hub of the American Honors experience, Quad has created a kind of connectivity and involvement that won't be found anywhere else – in the classroom or on another platform. The Quad innovative social learning platform gives students the opportunity to have one-on-one conversations with instructors, to check in regularly with honors advisors and interact with peers to work on projects – or simply to socialize.
Quad integrates the entire academic life, helping students get ready for every day, providing easy access to syllabi, assignments, course materials, notes, grades, deadlines, tools, e-portfolios, transfer plans and more.
Just a few of the features include:
Social chat stream

Study groups

Digital whiteboard

Content sharing

Lecture capture and re-watch

Unified calendar with deadlines and reminders
Lively virtual classes
While many honors classes are on campus, students also have the opportunity to participate in others using the live video conferencing system integrated with Quad. At scheduled times, students join a virtual classroom, which feels very much like having a front-row seat in a small seminar where everyone participates in the exchange of ideas. Students see the faces of other students – not the backs of heads, and have the flexibility to join class from home, campus – or wherever else suits them.
Easy transfer planning
Quad provides an easy, organized format to help students plan, track and assess their progress in relation to course credits and requirements. Advisors work with students every step of the way, alleviating the daunting task of planning a transfer to a four-year college.
Transfer schools number over fifty; to name a few: Gonzaga University, Purdue University, The University of Arizona, Brandeis University, UCLA, and Swarthmore College.
Mission driven focus
American Honors' mission and vision is supported wholeheartedly by its workforce culture. Students are always put first; every team member focuses on helping students realize their potential to change their lives through access to high-quality college education. The right candidate will slip easily into the company's quoted values:
Student-First: First and foremost, we are here for students. In our work, we always put them first.
Empowerment: Through collaborative teamwork and an attitude of openness, we empower each other to deliver a transformational honors experience.
Accountability: Our collective strength comes from our individual contributions. We hold ourselves accountable to advancing our mission.
Learning: With curious hearts and insatiable minds, we geek out, we dive in, we bring together our best ideas.
Integrity: We say what we believe and we do what we say. We are trusted because we are trustworthy.
Fun: Our work is serious and seriously fun. Play is essential to success: we play to win.
THE POSITION
Based in Washington D.C., or possibly an alternative easily commutable East Coast location, and reporting directly to the CEO, the VP of Business Development will be tasked with building and leveraging American Honors' community college and four-year college partnerships.
Essential duties and responsibilities of this position include the following:
Bring in 6-8 new community college partners annually as well as working with four-year college partners in the AH Network per year. Time allocation will likely be 80% spent calling on 2-year colleges, 20% working with four-year partners

Establish relationships and trust with community college senior staff as part of both sales cycle and college launch process

Oversee the data collection for strategic targeting of potential partner sites

Coordinate the entirety of the sales cycle, including financial modeling and contract negotiations with community colleges and transfer partners

Expand current AH relationships with educational organizations beyond current group (KIPP, PTK, JKC, etc.)

Report progress and metrics on a regular basis to the management team and company

Maintain a broad understanding of key financial, strategic, and operational imperatives and help deliver on these as a member of the senior management team

Execute upon a vision of the American Honors experience through collaboration with all internal Quad Learning departments

Support the organization's achievement of P&L targets; manage budgets and resources responsibly

Work with AH national advisory board to develop new partnership opportunities
THE CAREER OPPORTUNITY
For a proven leader in higher education, this position offers the following career opportunities—
The opportunity to have a seat at the table and influence the strategy of a young, rapidly growing company
The opportunity to work in an exciting segment of education proven to make a difference in a student's educational success
The opportunity to grow and expand a proven business model with appropriate resources
The opportunity to work at a mission driven organization that wants to change higher ed while building a profitable company
The possibility of living in the attractive Washington D.C. area, with potential flexibility to commute from another city on the Eastern Seaboard
THE IDEAL CANDIDATE
The ideal candidate is currently a VP or Director of Sales or Business Development selling a curricular solution to colleges through Provosts, Deans, Presidents, Chancellors, and other academic stakeholders. Specific experience in the community college market a big plus. S/he has exceptional interpersonal, verbal and written skills along with the ability to interpret complex numbers and financial data, and to report them effectively.
Specifically, this individual brings the following skills and attributes –
7-10-years of higher ed and/or business experience, preferably in sales or academic administration, with progressive responsibility at the highest level of organizations

Business development experience that can translate to the ability to create high-level partnerships with community colleges around helping them identify, retain, educate, and place honors students into four-year schools

Sales experience, particularly in a high-level, relationship-driven sale of a complex academic solution

A network of decision-makers at community college and four-year college institutions (Provosts Chancellors, Presidents, Honors Program Deans, and others that make decisions regarding academic programs)

Strong leadership experience and ability to hire, develop, and manage personnel

A strong understanding of online program delivery, technology platforms, and software utilized by colleges; specific knowledge of enrollment, retention, and/or placement consulting a big plus

Strong collaboration skills with every level of the organization

Strong problem solving orientation coupled with the ability to identify, present, and execute strategic solutions

Comfort level managing situations/projects requiring both extreme detail orientation and strong conceptual and strategic skills and the application of data

Entrepreneurial spirit with the ability to create his/her own success

Knowledge of the foreign market with ability to work with international recruitment team

Background in and comfort with basic legal principles of contracts

Advanced computer skills including MS PowerPoint and MS Excel required

Bachelor's Degree required, MBA preferred
COMPENSATION
Compensation will include salary, performance bonus, and equity commensurate with the individual's experience.
TRAVEL
Significant domestic travel.
INTERVIEW PROCESS | BACKGROUND CHECK
Quad Learning has an Employment Application, Work History and Background Check (provided to candidates). The background check includes compensation verification, professional references, employment and education verifications, state and federal criminal history reports, and drug screen.
CONTACT
Resume should be sent as a Word document to Ralph Protsik and April Sarraille, and also posted on the BSG website, www.bsgtv.com. No phone calls please.