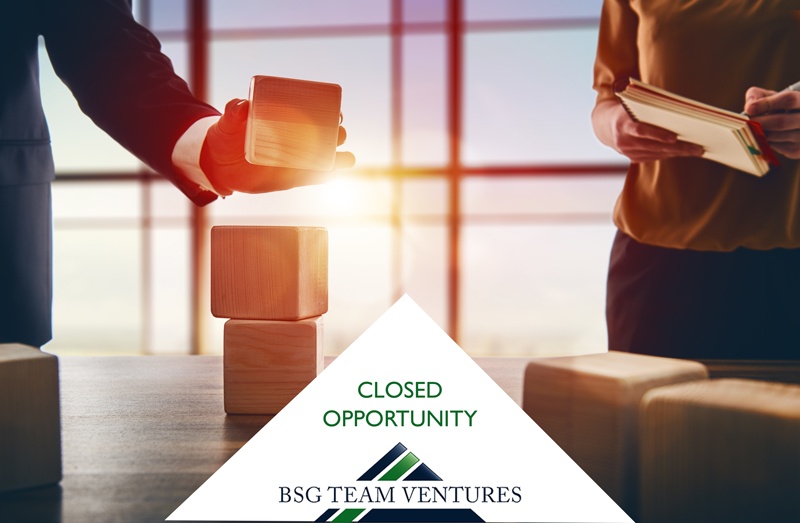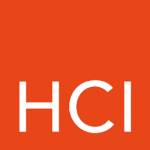 Vice President, Learning Products
---
---
HCI IN THE NEWS
Human Capital Institute To Host Third Annual Global Workforce Planning Week
HCI Announces Inaugural Performance Management Innovation Conference
Human Capital Institute Release New Findings on Employee Engagement
POSITION OVERVIEW
Reporting directly to the CEO, and as a member of the senior management team, the VP of Learning Products will lead HCI in all facets of a well-developed and innovative education program. The VP will find cutting edge talent management strategies and distribute the content through educational programs. This VP will push the boundaries of learning modalities while leading HCI into a wider reaching international market. The VP will be responsible for running and scaling all aspects of educational product offerings, directly contributing to company growth.
Does this sound like the opportunity for you? Read on...
THE COMPANY
Founded in 2004, HCI educates the world's talent management executives on how to unleash the human talent in their organizations through education, content and community. HCI is the leading global source for cutting-edge insight on how organizations can manage talent in today's dynamic knowledge economy. Through a robust network of Fortune 1000 and Global 2000 corporations, government agencies, global consultants, and business schools, HCI is a multi-channel source for HR best practices and new ideas, delivered via in-depth research, comprehensive courses and informative events. HCI provides its community of 195,000 members, spanning all industries and business sectors, with the knowledge they need to transform their human capital strategies.
HCI works closely with the world's most innovative companies to identify the pain points and issues facing today's talent management executives. Using these pain points as a launch pad HCI collects pioneering solutions from organizations across industries to provide fresh, premium, and actionable insight aggregated in real time. These insights are delivered through groundbreaking research papers, webcasts, nationally renowned professional conferences and courses.
HCI aspires to be the dominant brand in thought leadership for talent management. They currently offer leading edge courses for both corporate partners and individual members. Over 195,000 talent management professionals have benefitted from HCI insights and education. Current partners include Boeing, Electronic Arts, and Fidelity Investments to name a few.
HCI is owned in part by Educational Growth Partners, a private equity firm dedicated solely to providing growth capital to proven, high potential education services companies that offer compelling solutions addressing the unmet needs in education.
THE POSITION
Based ideally in Cincinnati, OH or alternatively New York, NY and reporting to the CEO, the VP of Learning Products will be tasked with leading all learning content design, researching innovative solutions, and growing the educational programs in order to reach more members, corporations, and ultimately do more good in the world. Particular focus will be on synthesizing and building the HCI 'voice' through learning content. HCI's greatest growth is likely to occur in the educational division making this position significant from a financial strategy viewpoint.
Responsibilities of this position include the following:
Research the best practices in talent management; develop that content and those ideas into educational programs.

Discover problems put forth by members and develop new learning modalities. Instructional design to be based on evaluation of conventional wisdom and insight gained from the HCI content engine: conferences, media, research papers, best practices from the world's best companies, and membership input.

Manage the educational business division, build the team, and scale it up focusing on P&L, sales partnership, and go-to-market strategies.

Push the boundaries of eLearning modalities and mixed method formats.

Act as the primary driver of growth as THE person forming and articulating points of view on talent management.

Actively participate as a member of the senior leadership team, aid in developing company strategy regarding the education division: growth goals, operational plans, and key performance metrics to support integrated, rapid growth.
THE CAREER OPPORTUNITY
For a proven leader in learning products and Talent Management, this position offers the following career opportunities:
The opportunity to join a small executive team and have a seat at the table as the company charts its future.
The chance to work for an industry thought leader, imposing personal thought leadership, ideas, and vision on the field of HR/capital management.
The ability to contribute to the mission by providing meaningful content allowing HR professionals to do something different and better than they would have otherwise done.
The opportunity to benefit from an equity position in a rapidly growing, PE backed organization: grow a great company, harvest it with benefits to both resume and wallet.
The opportunity to live and work in the attractive Cincinnati or NYC areas.
THE IDEAL CANDIDATE
The ideal candidate is currently a VP or Director of an educational content department with the ability to create courses in a high production capacity. S/he has the ability to recognize new content and innovations while building the bridge to connect with older, still pertinent offerings. Optimally, s/he understands how to deliver conventional learning modalities as well as ground-breaking eLearning and on-demand course offerings to the outside world. Critically, this individual has a general executive skill set including P&L experience.
Specifically, this individual brings the following skills and attributes:
5+ years strong instructional design experience including specific expertise in creating and delivering seminars and online programs.

The proven ability to identify issues and form insight to make content inspirational and actionable to users; experience creating a learning experience that motivates participants to change decisions back at the office and assist with implementation.

Most importantly understanding and experience with the business aspect: the requirements of actually creating a great course (traditional and eLearning), and ability to partner with marketing and sales.

B2B experience; knowledge of marketability of new educational products to be sold to corporations. The ability to identify courses that will meet HCI's growth goals – experience driving revenue.

A player/coach who can do the hard work while building out and managing the education department from an executive level with particular knowledge of sales team partnership, market opportunity sensing, and P&L management.

Entrepreneurial spirit with the ability to create his/her own success through strong general management and leadership skills with the ability to work in a fast-paced, multi-tasking environment.

Specific experience in HR.

Experience with for-profit instructional product development, background in eLearning a plus.

Bachelor's Degree required, MA/MS preferred
COMPENSATION
Compensation will include salary, performance bonus, and equity commensurate with the individual's experience.
TRAVEL
Travel is not a requirement for this position.
INTERVIEW PROCESS | BACKGROUND CHECK
HCI has an Employment Application, Work History and Background Check (provided to candidates). The background check includes compensation verification, professional references, employment and education verifications, state and federal criminal history reports, and drug screen.
Resume should be posted on the BSG website, www.bsgtv.com. No phone calls please.