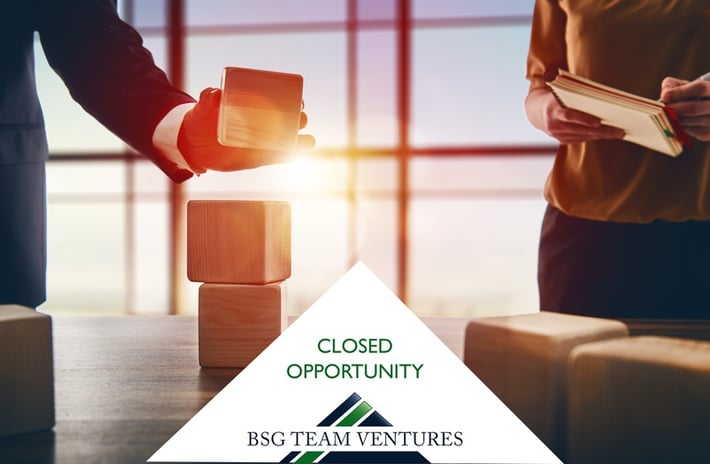 Our client is a pioneer in custom ruggedized computer systems and solutions. The Company has designed and manufactured industrial computers, NEMA enclosures, LCD systems, flat panel displays, and high speed distributed I/O platforms. The Company's products are designed to operate reliably in situations that would compromise most electronics. The Company prides itself in delivering products that are designed to spec and built to last and has provided system solutions to the world's Fortune 1000 companies for over 35 years with over 80,000 company-built systems installed and many still in use today.
The Position
Detail of Responsibilities
The Company is seeking a seasoned and accomplished sales executive with an unusual combination of skills. However, there is no question that the most critical skill is a proven ability to build, top-grade, and expand the sales teams selling to the Global 2000 customer segment. The VP Global Sales & Marketing will have a passion for and experience working with sales team members and segment specialist to increase market penetration.
Key skills, experience, and segment background include the following:
INDUSTRY experience in INDUSTRIAL AUTOMATION

Industrial automation (food processing, pharma, oil & gas, etc.)

Military (Navy/Marine, unmanned, mobile, transportation/logistics)

Retail automation (self-service kiosks in retail, travel, healthcare etc.)

Building automation (UL products, sensors systems, etc.)
FUNCTIONAL Prior Success

Building high performance B2B sales teams of 25+

Strong consultative selling approach -- developing both direct OEM sales customers as well as channel partner ecosystem

Strong history selling custom systems/solutions

Sales forecasting & budgeting, pipeline management & tools -- managing revenue-to-plan at both board & sales team level

Rolodex of industrial automation channel partner ecosystem

Both domestic and international customer & channel network

Navigating complex, multi-influencer relationships including internal champions, detractors & detailers

Marketing management to drive lead and demand gen, collateral generation, and market mapping

Creating win-win sales incentive compensation plans

Diligencing potential acquisitions for functional sales strengths & weaknesses

Integrating sales teams post-acquisition and onboarding their customer relationships

Education: BS Engineering, CS, or similar + MBA
STAGE of Company Experience

Experience working with investors and board directors in closely held companies

Rapid building & scaling off of existing strong brand recognition

Growth phase of company development & rapid revenue growth, $25-100M+

Marshaling cash resources, "doing more with less" in scaling business
MANAGEMENT & Leadership Experience

Building scalable management processes without suffocating innovation/speed

Success as individual contributor and as player/coach

Managing cross-culture/cross-border internal and external relationships

Remote/multi-office team management of 25+

Track record hiring/upgrading to A players for A team
GENERAL:
Finally, this individual should have as many as possible of the traits required to succeed in this leadership position:
High levels of intelligence, analytical strength and conceptual ability.

The ability, and willingness, to set and communicate demanding standards for professional staff and to hold people accountable for their performance; at the same time, sensitivity to, and insight into individuals' capabilities and development needs.

Decisiveness when necessary, coupled with a willingness to seek input and build consensus as much as possible.

Unquestioned honesty and integrity; also, loyalty to colleagues and to the organization, and the ability to inspire loyalty. This person should have the ability to identify and focus on the Company's best interests, rather than the agenda of any individual or group within the firm.

A very high level of energy and commitment, combined with enthusiasm and a positive attitude.

Excellent writing and speaking skills; this individual must be able to communicate complex ideas and information clearly and concisely.

Outstanding planning and organization skills.

Good strategic instincts and long-term vision; the ability to address both big-picture issues and detailed, day-to-day management concerns.

In general, the business and personal skills, and the absolute commitment, required to make a major contribution to The Company during the coming years.
Ideal Candidate Profile
The diagram below illustrates the intersection of competencies critical in the position: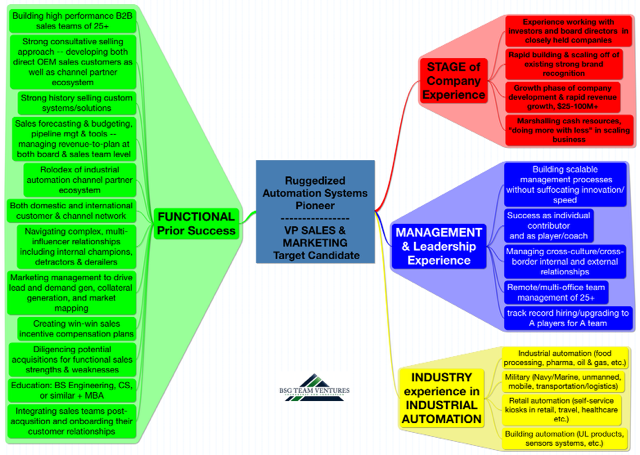 Please click here for further information, or to submit your resume and qualifications.