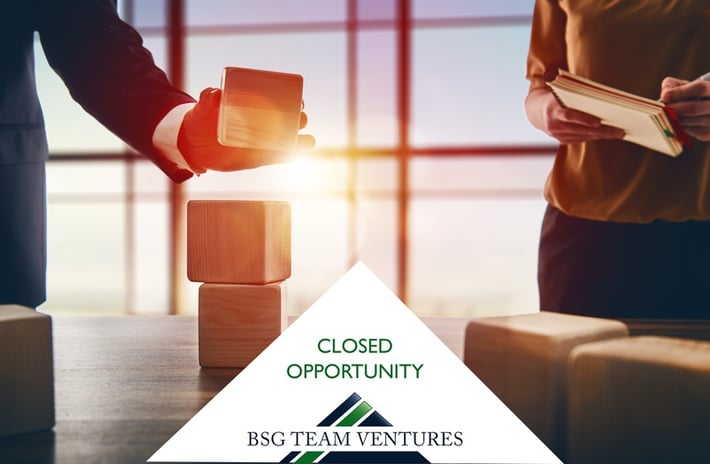 Vice President of Sales
REPORTS TO: PRESIDENT OF EDUCATION SOLUTIONS GROUP
LOCATION: FLEXIBLE, PREFERRED EAST COAST
WEBSITE: https://www.catapultlearning.com/
________________________________________

CATAPULT LEARNING IN THE NEWS

Catapult Learning- SESI Merger
Catapult Learning Hires Jeffrey Cohen
Catapult Learning Announce Acquisition of Ohio-Based Autism Schools


POSITION OVERVIEW
Reporting directly to the President, Education Solutions Group at Catapult Learning, the Vice President of Sales is responsible for playing a key leadership role in the sales of the company. This newly created position will plan and direct all aspects of the sales organization including sales strategy, new customer acquisitions and existing key account management and growth.

This position will lead an intimate team of 5-6 national consultants that are directly responsible for driving top-line revenue growth. The Vice President of Sales will be accountable for the overall sales organization performance and aligning sales and objectives with Catapult's business strategy. This position will play an integral strategic and tactical role in serving as a catalyst and leader within the organization.



THE COMPANY
Founded in 1976 and based in Camden NJ, originally known as Sylvan Education Solutions, Catapult Learning is the nation's leading provider of educational services to public, charter, religious, and private school students.

Catapult Learning has a long and proven record of providing academic support services for struggling learners. The company offers research-based programs that include intervention, alternative school education, special education, assessment, school improvement, and professional development solutions through K-12 contracted instructional services in the United States. Catapult impacts over 300,000 students and 25,000 teachers with a staff of 3500 employees.

Catapult's primary mission is to address the needs of at-risk students through an extensive portfolio of services and turnkey programs to meet the student in need in the environment that maximizes his or her likelihood of success. The programs serve a diverse cross-section of at-risk students, from children with autism to teens in danger of dropping out of school.

With extensive experience developing curriculum, collecting school data, offering summer programs, offering math and reading interventions, developing specialized learning programs, creating common core support training, and numerous other programs, Catapult serves as a partner along with all the other stakeholders in the student's education ecosystem.

Catapult achieves success in a variety of settings and produces lasting transformation
through multiple business units. The VP of Sales will primarily be focused on the Education Solutions Business Group. Catapult's intervention solutions build teacher capacity and deliver unparalleled student success at many levels. Through the identification of schools with low-income and underperforming students, partnerships with districts allow Catapult to place needed teachers directly on-site.

JMI Equity, The Carlyle Group, and Juggernaut Capital are key stakeholders in Catapult's ownership structure.



THE POSITION
Based preferably in the Northeast or with easy access to Camden, NJ, and reporting directly to the President of Education Solutions, the Vice President of Sales will proactively and systematically pursue new targeted business opportunities for Catapult identified through extensive research on state and district regulations.
Essential duties and responsibilities of this position include the following:


Responsible for maintaining and developing key partnerships and relationships at the district, city, county and state levels

Develop overall market-based sales and business development strategy in close partnership with other executive leaders

Identify attractive markets based on their regulatory and funding framework

Improve sales force productivity in both customer renewals and new business sales to existing and new customers

Evaluate, upgrading where necessary, and "lead by example" the sales team to achieve agreed upon goals

Lead negotiations on a variety of large dollar, complex and long-term transactions/ partnerships/agreements

A great sense of urgency; high energy; mission driven

Report progress and metrics on a regular basis to the executive team and company
THE CAREER OPPORTUNITY
For a proven leader, this position offers the following career opportunities—
The opportunity to join an industry leader that continues to chart its future

The opportunity to work at the highest levels within school districts in a highly strategic role extending market reach

The chance to lead both strategy and execution in a senior role

The opportunity to earn an attractive salary and bonus without the burden (for some) of managing a large national sales organization

The opportunity to share ownership in the company through an equity position
THE IDEAL CANDIDATE
The ideal candidate is a proven leader with initiative, strong communication skills and is an effective and collaborative team member. A proven track record in motivating, measuring, driving and expanding sales through innovative vision and strategic analysis will be key.
Specifically, this individual will have the following experience and capabilities:
Create market-based sales plans and oversee execution of approved plan

Develop strategic assessment of business markets and potential partnerships

Proven success as a strategic and innovative sales person

Proven success creating opportunities in consultative sales in solution services

Understanding of K-12 buying cycles with the ability to professionalize sales processes and develop appropriate metrics

True business development or sales professional—with a track record of leading negotiations on a variety of high ticket transactions, partnerships, and agreements occurring over a long buying cycle

Have an "always on" entrepreneurial mindset with a bias for action and innovation

Possess an intimate understanding of the state and federal legislation that generates and regulates the public funding

Experience driving, motivating, hiring, and upgrading a small team
COMPENSATION
Compensation will include salary, performance bonus, and equity commensurate with the individual's experience.





TRAVEL
Travel required up to 50% in a year.
INTERVIEW PROCESS | BACKGROUND CHECK
Catapult Learning, LLC has an Employment Application, Work History and Background Check (provided to candidates). The background check includes compensation verification, professional references, employment and education verifications, state and federal criminal history reports, and drug screen.
CONTACT
Resume and cover letter should be sent as Word documents to Jennifer Florence. No phone calls, please.