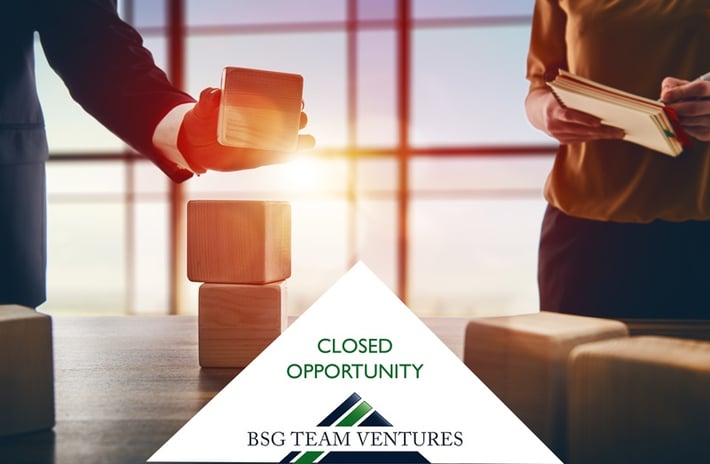 Vice President, Content Production
Jones & Bartlett Learning
REPORTS TO: GENERAL MANAGER, ACADEMIC & PROFESSIONAL PUBLISHING GROUP
Location: BURLINGTON, MA
WEBSITE: http://www.ascendlearning.com/ / http://www.jblearning.com/
Jones & Bartlett Learning: In the News
Jones & Bartlett Learning Debuts Digital Review Product for Medical Students
Jones & Bartlett Learning Awarded Three 2014 AJN Book of the Year Awards
Jones & Bartlett Learning with ToolWire Offer Online, Scenario-based Immersive Learning Tool for Undergraduate Criminal Justice Courses
POSITION OVERVIEW
Reporting directly to the General Manager, Academic and Professional Publishing (APP), the VP Content Production will be responsible for all print and digital product fulfillment for the academic, professional, safety and trade offerings of Ascend Learning, from manuscript turnover through finished goods. This is a management role and the VP will be responsible for a team of approximately 35 people, including production project managers, content and media technology managers, rights and permissions, art, design and vendor management.
Does this sound like the opportunity for you? Read on...
THE COMPANY
Ascend Learning, LLC is a leading provider of technology-based educational, curriculum and assessment solutions for the healthcare industry and other vocational fields. Ascend is renowned for delivering solutions that result in higher performing student results at a lower cost, from nursing to allied health and fitness training to OSHA compliance training and insurance. Ascend employs more than 900 employees in 35 states. Customers range from schools of nursing to institutions of higher education, corporate health and wellness organizations and major Fortune 500 insurance companies. Ascend's portfolio companies include the brand names of Jones and Bartlett Learning, ATI Nursing Education, ExamFX, the National Academy of Sports Medicine, and ClickSafety.
Jones & Bartlett Learning, a division of Ascend Learning, is a world-leading provider of instructional, assessment, and learning-performance management solutions for the secondary, post-secondary, and professional markets. The company develops educational programs and services that improves learning outcomes and enhances student achievement by combining authoritative content, written by respected authors, with innovative technology to help educators teach more effectively and students learn more efficiently. Their comprehensive suite of print and digital solutions is designed to enrich the educational experience and deliver results.
Across a broad spectrum of fields ranging from health care and emergency services to computer information systems, Jones & Bartlett Learning's technology applications and instructional assessment and performance-management solutions are revolutionizing how instructors teach and how students and professionals learn.
With Navigate2, technology and content combine to expand the reach of the classroom. Whether taught in online, on-ground, or hybrid courses, Navigate 2 offers mobile-ready course materials, such as comprehensive and interactive eBook, student practice activities and assessments, a full suite of instructor resources, and learning analytics reporting tools.
PUBLISH allows instructors and curriculum developers at universities, colleges, or businesses to build customized course materials to fit their exact delete needs. Using a simple, easy-to-navigate web-based interface, instructors quickly search and select content from the Jones & Bartlett content library to create fully customized print or eBook solutions. Once instructors create the custom project, Jones & Bartlett fulfills the order by processing and providing easy access to eBooks for students, or by printing and shipping hardcopy material directly to university or college bookstores, or businesses.
THE POSITION
Based in Burlington, MA, and reporting directly to the General Manager, Academic & Professional Group at Jones and Bartlett Learning, the position will be responsible for producing all of JBL's academic, reference and training materials for specialized e-learning markets including healthcare, health and wellness and other career oriented categories. Person will also play a key role in defining and developing the JBL production group as a shared services center for other Ascend companies. Person will sit on the APP senior management team.
Specific competencies and experience will include:
Print and digital product fulfillment from manuscript turnover to production through to finished goods and website deliverables including composition, design and image management.

Experience scheduling and managing 100+ projects annually including textbooks, ancillaries, digital courseware and marketing collateral both web and print-based.

Experience driving a new CMS implementation including new digital 1st project workflows.

Responsibility for global supply chain management including preferred vendor selection, contracting and relationship management.

Responsibility for rights and permissions including photo research and image bank management.

Forward thinking leadership in projecting and using new digital strategies to increase productivity and quality.

Ability to lead, manage, and train high-performing teams.

Ability to think strategically and develop strong relationships with senior leadership at other companies within Ascend.
THE CAREER OPPORTUNITY
For a proven leader in [industry], this position offers the following career opportunities—
The opportunity to provide leadership and best practices to a team of professionals.
The opportunity to bring digital expertise and training while implementing a new CRM system.
The opportunity to define and execute a strategy for developing a shared services production group for all Ascend companies.
The opportunity to sit on the executive committee and contribute to the overall success of the division.
Opportunity to be a change agent and ambassador to other Ascend companies.
THE IDEAL CANDIDATE
The ideal candidate is currently (1) a VP or director of Production for a higher education or professional publisher with strong digital production capacities, or (2) a senior production leader with strong management skills looking to take a step up in responsibility. This individual should have specific experience in managing all print production stages, selecting and working with outside vendors, and implementing and or using a CMS system. The individual should have experience scheduling and managing 100+ projects per year. Strong leadership and professional presence in working with other divisions or clients is important.
Specifically, the new VP of Production will have –
10+ years of experience in managing of publishing production and operations including design, content management technology and systems, global sourcing or comparable.

Experience identifying and utilizing outside vendors.

Deep digital experience including CMS the stems, content databases and




technology production techniques including software development, adaptive learning platforms.

Strong leadership and ability to work across the company to share best practices.

Responsibility for $10 million annual capital budget.

Responsibility for managing multiple projects and schedules.

Management of a staff of 25+ people and ability to mentor as well as lead people.

Business Acumen – Knows how businesses work; knowledgeable in current and




future trends, technology, and information affecting the business and organization; is aware of how strategies and tactics work in the marketplace.

Innovation Management – is good at bringing the creative ideas of others to the forefront for the benefit of the business; has good judgment about which creative ideas and suggestions will work; has a sense about managing the creative process of others; can project how potential ideas may play out in the marketplace.

Perspective – Looks toward the broadest possible view of an issue/challenge; can easily pose future scenarios; can think globally; can discuss multiple aspects and impacts of issues and project them in to the future.
COMPENSATION
Compensation will include salary, and performance bonus, commensurate with the individual's experience.
TRAVEL
Travel will be in no more than 10% in a year.
INTERVIEW PROCESS | BACKGROUND CHECK
Ascend Learning has an Employment Application, Work History and Background Check (provided to candidates). The background check includes compensation verification, professional references, employment and education verifications, state and federal criminal history reports, and drug screen.
CONTACT
Resume and cover letter should be sent as Word documents to Ralph Protsik (ralph@bsgtv.com) and Barbara Piercecchi (barb@bsgtv.com), and also posted to the BSG website. No phone calls please.