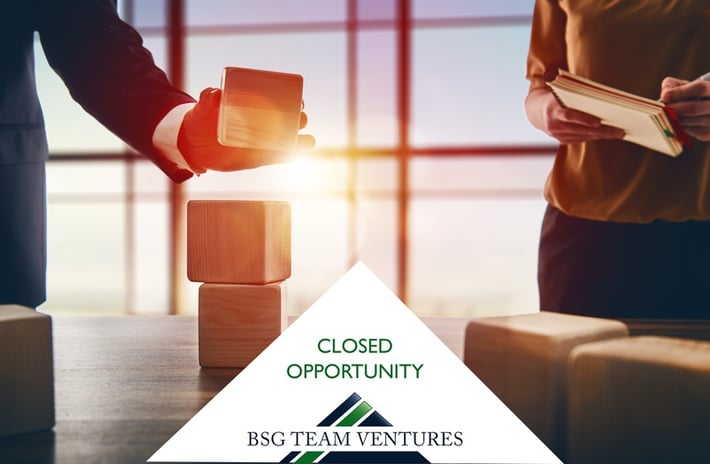 Vice President Business Development
REPORTS TO: CEO
LOCATION: FLEXIBLE (WITH SOME PROXIMITY TO BOSTON)
WEBSITE: HTTP://BURNING-GLASS.COM/
BURNING GLASS IN THE NEWS
Marketplace: Kids start honing their cybersecurity skills early
CNBC: The Skills Employers Are Looking For
The US needs a job market that can afford to take chances on unconventional hires
The Best Person for the Job? Think Again
The Key to a Good-Paying Job Is…Microsoft Excel?
The college degree has become the new high school degree
Are we producing more grads than jobs?
POSITION OVERVIEW
The Vice President of Business Development will extend Burning Glass's reach with key strategic partnerships. This includes but is not limited to learning management systems and other education infrastructure companies, online training providers and MOOC's, certification bodies and industry associations, publishers and content companies, online program management firms, and others who see job mapping at the nexus of learning and workforce readiness. As a member of Burning Glass's senior leadership team, the Vice President will be a key participant in the company's strategic planning process. This is an opportunity for an innovative and collaborative leader who is results oriented, committed to building high potential channel and partnership relationships, and who possesses strong communication skills.
Does this sound like the opportunity for you? Read on...
THE COMPANY
In Brief…
Burning Glass Technologies, founded in 1999, delivers job market analytics that empower employers, workers, and educators to make data-driven decisions. Burning Glass is reshaping how the job market works, with data that identify the skill gaps that keep job seekers and employers apart and tools that enable both sides to bridge that gap and connect more easily. The company's artificial intelligence technology analyzes hundreds of millions of job postings and real-life career transitions to provide insight into labor market patterns. This real-time strategic intelligence offers crucial insights, such as which jobs are most in demand, the specific skills employers need, and the career directions that offer the highest potential for workers.
Burning Glass' applications drive practical solutions and are used across the job market: by educators in aligning programs with the market, by content and training providers in identifying new opportunities and in articulating their value to the market, by employers and recruiters in filling positions more effectively, and by policy makers in shaping strategic workforce decisions. At the same time, Burning Glass' data-driven applications for learners and workers help them choose career goals and build the skills they need to get ahead.
Based in Boston, Burning Glass is playing a growing role in informing the global conversation on education and the workforce, and in creating a job market that works for everyone. Burning Glass is proud to serve a client base that spans six continents, including education institutions, government workforce agencies, academic research centers, global recruitment and staffing agencies, major employers, and leading job boards.
Burning Glass has received a major investment from Providence Equity, the world's leading global private equity firm focused on equity investments in education, media, communications, and information companies.
THE POSITION
Based in Boston, or possibly an alternative easily commutable location, and reporting directly to the CEO, the VP of Business Development will be tasked with building and expanding Burning Glass's strategic partnerships.
Essential duties and responsibilities of this position include the following:
Develop key partnerships with companies at the nexus of learning and workforce readiness, with specific focus on the learning side of the equation

Proven track record closing deals with one or more of the key types of clients Burning Glass wants to work with— LMSs and other infrastructure providers, publishers and other content providers, online program management, certification bodies, education-focused consulting firms, or large educational institutions and systems

A "player/coach"—not someone reluctant to do the hard work, meet with clients, develop partnerships and see those through to fruition structuring the relationships to capture value

Ability to be seen as the go-to source for organizations looking to "use Big Data to make the labor market work"

A great sense of urgency; high energy; mission driven

Extend the definition of business development to include acquisitions, licensing, channel distribution, and strategic marketing

Report progress and metrics on a regular basis to the executive team and company

Maintain a broad understanding of key financial, strategic, and operational imperatives and help deliver on these as a member of the senior management team

Support the organization's achievement of P&L targets; manage budgets and resources responsibly
THE CAREER OPPORTUNITY
For a proven business leader, this position offers the following career opportunities—
The chance to work in a strategic role for an industry leader poised to extend its market success

The opportunity to drive growth in a company while having a tremendous social impact

The opportunity to work in a fast growing and exciting segment of education proven to make a difference in student's career success

The chance to lead both strategy and execution in a senior role

The opportunity to benefit from an equity position in a rapidly growing, PE backed organization

The possibility of living in the attractive Boston area, with potential flexibility to commute periodically from another city within a short flight
THE IDEAL CANDIDATE
The ideal candidate currently works as a Business Development executive; a proven leader with initiative, strong communication skills and is an effective and collaborative team member and possesses a strong entrepreneurial spirit. S/he should possess at least 12 – 25 years of experience in similar roles with progressive responsibility. A bachelor's degree is required; MBA would be a plus. Specific industry experience in education sector is required. Prior experience working with a high growth company and being part of a team that achieved a successful outcome would be considered positive.
Specifically, this individual brings the following skills and attributes:
True business development professional—with a track record of securing high-level, high-value partnerships that require strategic vision, intelligence, patience, and persistence

Experience addressing the gap between candidate skills and employer needs

Ability to structure deals in ways that optimize the returns for Burning Glass

Entrepreneurial with experience at a high growth company

Current relationships with CEOs (and others who make or influence decisions on key partnerships) at potential partner companies within the target market

Ability to structure high impact, scalable solutions that meet the distinct needs of each channel partner

Ability to identify and drive potential M&A opportunities

Ability to identify and structure high throughput channel and licensing opportunities

Ability to develop clear and elegant articulations of complex solutions

Experience partnering with LMS's, content companies, online service providers, MOOC's, education-focused consulting firms, or others that deliver high value services to education institutions

Understanding of and ability to translate big data/data analytics into lay terms specific to each customer

Business Development or Strategic Partnership experience, particularly in a high-level, relationship-driven sale of a complex academic solution

Record of success with entrepreneurial approach to building and sustaining effective partnerships and business operations in both dynamic matrix environment and established environments

Masters (MBA or equivalent) or JD preferred
COMPENSATION
Compensation will include salary, performance bonus, and equity commensurate with the individual's experience.
TRAVEL
Travel up to 50% time. If not relocating to the Boston area candidate must live within a short flight to Boston.
INTERVIEW PROCESS | BACKGROUND CHECK
Burning Glass has an Employment Application, Work History and Background Check (provided to candidates). The background check includes compensation verification, professional references, employment and education verifications, state and federal criminal history reports, and drug screen.
CONTACT
Resume and cover letter should be sent as Word documents to April Sarraille (april@bsgtv.com), and also posted on the BSG website (www.bsgtv.com). No phone calls please.