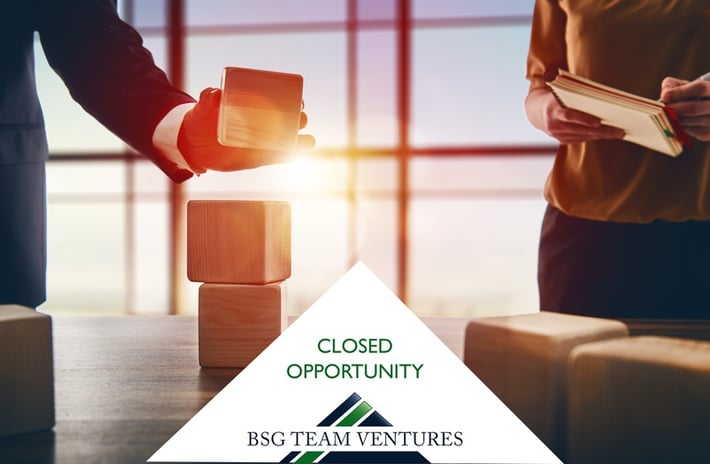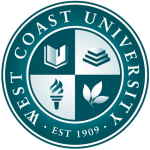 SVP ONLINE PROGRAMS
West Coast University
WCU IN THE NEWS
WCU offers RNs online bachelor's or master's degrees

Pharm D Students Receive Their White Coats

WCU holds Smile Camp in Anaheim
POSITION OVERVIEW
Reporting directly to the CEO, William Clohan, the new SVP of Online Programs will be responsible for building and promoting the new post-professional online division of West Coast University. The SVP is a general manager with strong P&L experience who knows how to grow an online division. Admissions and student retention report to the SVP and leading the student experience will be an important part of this position.
THE UNIVERSITY
For over 100 years, West Coast University has been educating and helping prepare adult students to enter the workforce and make a difference. Regionally accredited by WASC with CCNE nursing accreditation, WCU has been positively impacting the nursing profession. In 2014 thirty-eight percent of nursing graduates who took the NCLEX in California graduated from West Coast University and one of its four California campuses.
West Coast University's objective is to stay at the leading edge of the healthcare industry, helping prepare graduates for a career in healthcare that is responsive to the demands of the community and the global society. The goal is to help each student grow professionally and personally, becoming highly skilled professionals and healthcare leaders.
West Coast University is privately held and has grown organically for nearly four decades under the leadership of its Founder, David Pyle.
The Mission
West Coast University embraces a student-centric learning partnership that leads to professional success. WCU delivers transformational education within a culture of integrity and personal accountability. WCU designs market-responsive programs through collaboration between faculty and industry professionals. WCU continuously pursues more effective and innovative ways through which students develop the competencies and confidence required in a complex and changing world.
University Values
Academic Integrity and Intellectual Honesty
Committed to a culture where ethical conduct governs interactions.
A Culture of Mutual Respect
Belief that each member of the University community can significantly contribute to the fulfillment of the mission.
Student Learning
Commitment to continuous assessment, evaluation and improvement of student learning.
Serving the Community
WCU takes very seriously their responsibility to make a positive impact on the communities that surround them geographically and professionally.
A Student-Centric Culture
WCU holds an institutional responsibility to identify, understand, and respond to student needs.
Agility and Responsiveness
The needs of students, faculty, and associates are responded to quickly.
Innovation and Creativity
WCU is committed to bringing innovation and creativity to the development and delivery of instruction, and in identifying solutions to complex and challenging problems.
Diversity
WCU encourages diversity of thought, ethnicity, culture and experience recognizing that through multiple and often differing perspectives offered in a collegial setting, the best ideas emerge.
Efficient Use of Resources
Through WCU's stewardship, they develop solutions that make the best use of investments in time and other resources.
University Objectives are always at the forefront
To provide degree programs in fields of study that lead to professional success

To provide academic and support services to enhance student success

To provide a caring environment that is supportive and concerned with each student's success

To provide curricula, facilities, equipment and educated faculty to prepare students for employment in an ever-changing market

To offer innovative and alternative modes of education delivery

To assist in meeting the employment needs of related professions
Institutional Learning Objectives
Institutional learning outcomes are designed by the University as a whole, taking into account the role that both instruction and student services play in contributing to a student's success. Institutional learning outcomes assume achievement of the stated programmatic learning outcomes of one's discipline.
Does this sound like the opportunity for you? Read on...
THE POSITION
Based in Irvine, the SVP of Online Programs is responsible for the continuing development and growth of online offerings at WCU. Reporting directly to the University CEO, the candidate will initially be expected to evaluate the current team and re-set the organizational structure as necessary with much autonomy. Focusing on post-professional programs, the online division is expected to grow in both degrees offered and in markets of focus. The programs launch in May, 2015 in the Southern California area; the division will expand to geo-target other successful WCU ground schools in Texas and Florida, and potentially offering courses nationwide.
Specifically, the SVP will—
Be accountable for the P&L of the division

Lead the strategy and development of the post-professional online programs

Double the 4000 – 6000 student population in 3-5 years

Manage and increase student enrollment and retention

Demonstrate an entrepreneurial spirit working creatively and collaboratively within the team and across shared services

Develop and implement the budget, goals and objectives in accordance and alignment with established University standards, goals, and objectives; ensure budget goals are met on an annual basis

Maintain current knowledge of accreditation and regulatory standards, and ensure compliance
THE IDEAL CANDIDATE
The ideal candidate is currently directing an online, for-profit school or training center. Not purely an academician, this individual has strong general management skills and P&L experience. A history running admissions, student services, retention, and student experience is preferred. A background in Nursing or other area of Health Sciences is a plus.
S/he has a track record of operating success as well as strong general management skills in higher ed, preferably for-profit. This position will be very management intensive, managing admissions and academics, working with a strong provost and well vetted nursing curricula. The SVP has developed and delivered online divisions for post-secondary education; has developed online programs from scratch, demonstrating some entrepreneurial leanings; and has an appreciation for nursing and health-related disciplines, programs, and student body. Experience running or growing a substantial online division, to or beyond 10K students, is crucial. S/he has a background in enrollment, marketing, admissions including management of these functions in an online group.
Specific competencies that are important to the position include—
Proven record of performance running a business or business unit, with full P&L responsibility; NOT a pure academic

Specific experience in a role that involves distance learning or online education at the postsecondary level

Entrepreneurial = a builder/leader; not a big, established company mentality; knows how to staff up
Additionally the candidate may have –
Specific experience running a Nursing program (as Dean or other) or some other area of Allied Health in higher ed with P&L responsibilities

Specific previous experience in an admissions capacity and/or in directing and/or conducting online marketing/lead generation programs, either in the post-secondary field or elsewhere

An advanced degree, ideally a PhD, EdD, or MBA
Important to this position are outstanding communication skills, presence, self-awareness, "learning agility," integrity, and intelligence. S/he is a proven leader whose team-building skills and results orientation are acknowledged by all.
THE CAREER OPPORTUNITY
To an experienced SVP with relevant management and online postsecondary school experience, this opportunity offers several attractive features—
The chance to build on a newly launched online educational program
The opportunity to join an established, successful, and growing college as one its key leaders
The opportunity to lead and enhance the online offerings in a company with $300M in annual revenue
The opportunity to directly engage in the strategic development and future of the online division
A step up in responsibility, title, and compensation: for a VP currently running a large online program who has solid P&L (preferably non-academic) experience
The chance to do this in the highly attractive Irvine area. Irvine is #6 on Money magazine's list of great places to live. It has been ranked the safest city in the country last 8 out of 9 years, the best managed city in US, with one of the best school systems in the country.
COMPENSATION
Compensation will include salary and bonus, in line with the individual's experience. The successful candidate will also participate in the organization's profit sharing program which has paid out $10M to date.
TRAVEL
Travel is unlikely to exceed 20 percent.
CONTACT
Resume should be sent as a Word document to Ralph Protsik and April Sarraille, and also posted on the BSG website, www.bsgtv.com. No phone calls please.