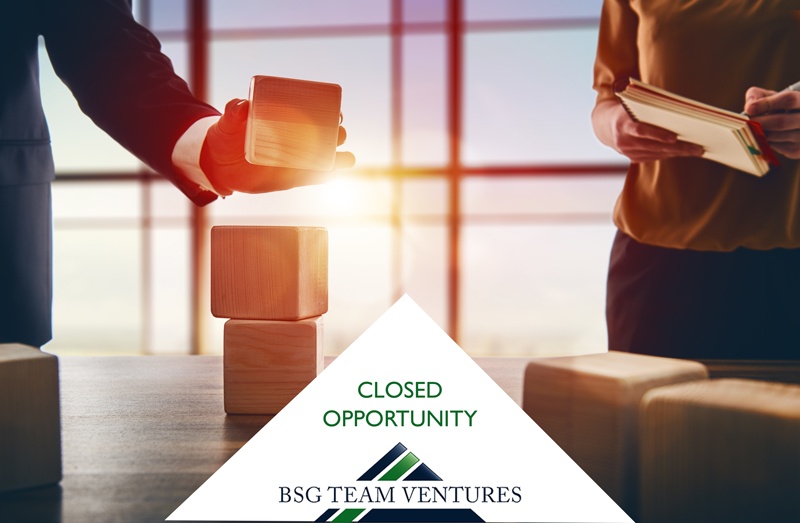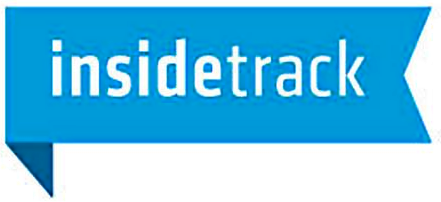 Senior Vice President of Program Development
---
| | |
| --- | --- |
| Reports To: | CEO |
| Location: | San Francisco, CA |
| Website: | InsideTrack |
---
INSIDETRACK IN THE NEWS
16 Startups Poised to Disrupt the Education Market
Tech provides online mobile help for job-hunting college grads
Cultivating the Technology Talent of Tomorrow
POSITION OVERVIEW
Reporting directly to the CEO, the SVP Program Development will lead the InsideTrack sales team with responsibility for growing company revenue, developing sales strategy and aligning sales structure and tools. S/he will continue to successfully grow the sales team through mentorship, training and managing while maintaining a hands-on, direct selling role.
Does this sound like the opportunity for you? Read on...
THE COMPANY
InsideTrack is a mission-driven company that exists to unlock potential in individuals and organizations. Through a combination of coaching, analytics, technology and consulting, they support educational institutions in building environments where students thrive and graduate prepared to make meaningful contributions to society. They also provide coaching directly to students to assist them in developing the skills that lead to long-term success.
To date, InsideTrack has coached nearly one million students and assisted more than 850 academic programs in reaching their goals. Since 2001, they have worked with nearly every type of student and program, from high school students participating in Idaho PTECH to undergraduate, Master's and doctoral programs at Ivy Tech Community College, Columbia University and Arizona State University. The breadth and scale of their experience sets them apart from most organizations engaged in student success efforts and is a key reason why leading institutions, foundations and others seek to partner with InsideTrack.
Their programs address the entire student lifecycle, from inquiry through completion and career transition. They are proven to increase enrollment, graduation, non-cognitive development, career readiness, institutional effectiveness, and overall satisfaction with the student experience. Their work is regularly cited by government officials, policy bodies and the press as an example of effective, evidence-based approaches to improving outcomes in higher education. Their impact has earned InsideTrack a reputation as one of the most innovative education companies in the world.
They believe that society thrives when students succeed and that people are at their best as individuals and as a nation when they endeavor to turn their potential into reality.
Solutions and Benefits
InsideTrack assists colleges and universities in enhancing their student support programs. They support them in evaluating their existing capabilities and provide the people, techniques, training and tools they need to continuously improve. The InsideTrack approach enables institutions to generate immediate impact while building their internal capabilities.
They offer a wide range of solutions to assist institutions in addressing all phases of the student lifecycle and associated areas of operational performance, including:
Driving quality enrollment growth: Increasing enrollment of students who are a strong fit for the institution and its programs

Starting students off strong: Ensuring students effectively transition into their programs, develop a plan for success, connect to available resources and get off to a positive start

Increasing graduation: Supporting students in developing the skills needed to overcome obstacles and persist, and in developing a mindset of personal accountability for their own success

Ensuring career readiness: Assisting students in developing the habits that lead to long-term success in the workplace and in life
Throughout the process, InsideTrack works with the institution to more effectively leverage the insights gained from student support interactions to drive continuous improvement in institutional performance.
Their solutions typically involve a combination of institutional and student assessments, coaching for prospective and enrolled students, institutional skill building and staff training, and supporting data analytics and technology.
InsideTrack also offers coaching directly to students who want to make the most of their educational experience and develop the skills needed to manage their job search and prepare for long-term career success. These services are provided though channel partnerships with leading higher education companies, including John Wiley & Sons (NYSE: JWA and JWB) and Chegg, Inc. (NYSE: CHGG).
Company Values
The InsideTrack Experience starts with sharing the values to which they are committed in their everyday work…
Abiding optimism in human potential: Belief in the innate potential of individuals and organizations, their ability to realize that potential and InsideTrack's ability to support them in doing so.

Open and transparent integrity: Demonstration of honesty, professionalism and excellence, as individuals and as an organization, in how business is conducted, evaluation of impact and interact with internal and external stakeholders.

Dedication to sustainable impact: Pursuit of sustainable social impact through continuous innovation, individual empowerment, fiscal responsibility and accountability for performance.
THE POSITION
Ideally based in San Francisco, CA, and reporting directly to CEO Pete Wheelan, the SVP Program Development will maximize existing sales resources and grow revenue by fine-tuning the sales strategy, structuring the organization effectively around the strategy, and aligning sales tools to maximize revenue. The SVP Program Development will develop, lead, and manage a best in class sales organization and foster strong working relationships with key functions within InsideTrack.
Essential duties and responsibilities of this position include the following:
Drive revenue growth through outstanding leadership of all aspects of the sales organization becoming a captain among leaders on the revenue team

Refine sales strategy and sales process in order to effectively allocate market-facing resources

Identify and align the platforms and tools necessary to support an effective, scalable sales organization

Position and package the InsideTrack product offering to ensure that sales efforts and messaging resonate with target customers

Develop an organization structure for the sales team that will allow InsideTrack to add sales capacity most effectively as well as drive strong, productive lateral interfaces with all key functions especially Marketing, Business Development and Client Partnerships, but also Coaching Operations, Product Platform, Finance and Legal

Synthesize all market facing information from customers, partners and the Client Partnerships team and package information for the InsideTrack Product and Platform functions

Develop plans/processes to engage and motivate the sales team and provide input into the current compensation structure

Develop, train and mentor successful sales people

Provide reporting and visibility across all market-facing functions to ensure a dynamic, aligned strategy as well as facilitate adjustments and reallocation of resources

Provide front-line deal review and support to sales team, and lead deal approval process among subset of leadership team

Provide executive/senior level sales support to sales team

Maintain a hands on direct selling role delivering a modest amount of revenue annually
THE CAREER OPPORTUNITY
For a proven sales leader, this position offers the following career opportunities:
The opportunity to build off of a strong foundation of ~$30M in revenue and drive double-digit year on year growth with a proven brand and high market demand...and to be compensated accordingly
The opportunity to work in a mission driven environment doing meaningful work with a track record of success
A "builder/leader" role—the chance to grow something
The opportunity to work in an exciting segment of education proven to make a difference in a student's educational success
The opportunity to work at an organization that embraces working remotely with significant leeway to work from home
The opportunity to live in the attractive San Francisco Bay area
THE IDEAL CANDIDATE
The ideal candidate is currently a VP or Director of Sales or Business Development with experience selling and managing teams that sell complex products to both non-profit and for-profit colleges and universities. S/he has experience selling products with a long sales cycle and has a proven track record leading a sales team focused on consultative selling.
Specifically, this individual brings the following skills and attributes—
Success with high-end consultative selling of a higher education product or service

Seven to ten years' experience managing a sales staff achieving/exceeding revenue goals of at least $30M

Experience personally selling contracts of $100,000+ that involved multiple decision makers

Outstanding sales leadership and experience in sales training, commission plans, budgeting, customer relationships, management systems, and other aspects of managing a sales force

Demonstrated understanding of complex organizational change and an ability to mobilize different constituencies to a desired end

Success with leading and managing a team that is remotely located

A strong understanding of online program delivery, technology platforms, and SaaS software utilized by colleges; specific knowledge of enrollment, retention, and/or placement consulting a big plus

An entrepreneurial spirit to the role--whether within a small or large company; not a "big company mentality"

A team player mentality, with understanding that success comes from his/her integration into the company, and in developing close working relationships with the CEO and other senior managers

Experience creating various systems and processes for measuring progress and success-lead generation, pricing, conversion, retention, revenue recovery, compliance, and others

Background in and comfort with basic legal principles of contracts

An exceptional ability to articulate value proposition to different decision makers

A commitment to a great workplace--strives for excellence and supports a participatory and flexible office environment.

A college degree; an MBA or education degree preferred.
COMPENSATION
Compensation will include salary, performance bonus, and significant equity commensurate with the individual's experience.
TRAVEL
Travel is estimated to be in the range of 30% per year but may vary.
CONTACT
Resume should be sent as a Word document to Ralph Protsik and Alison Thompson, and also posted on the BSG website, www.bsgtv.com. No phone calls please.
InsideTrack is an AA/EEO/Veterans/Disabled employer. We believe the diversity of our workforce is an asset and encourage all to apply.