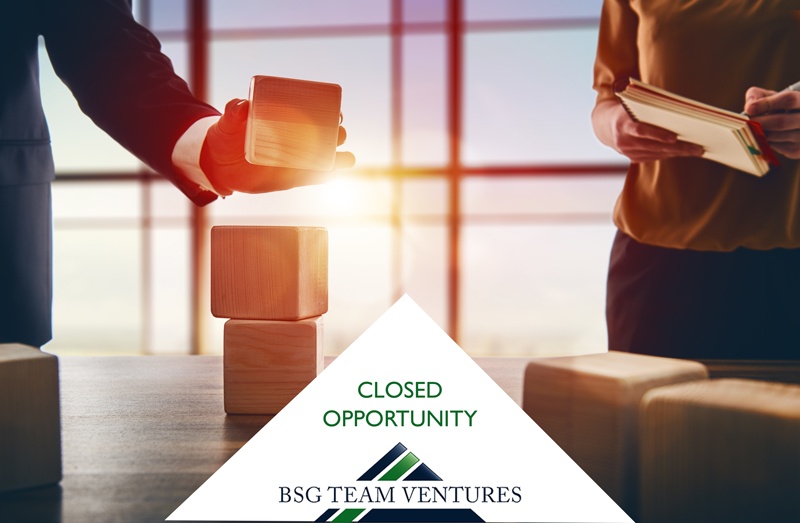 President
VOYAGER SOPRIS IN THE NEWS
December 19, 2014
Cambium Learning Group Earns Reader's Choice Top 100 Distinction
September 17, 2014
Voyager Sopris Learning's We Can Early Learning Curriculum Approved by Illinois Governor's Office of Early Childhood Development
September 22, 2014
Voyager Sopris Learning's Fall Webinar Series Brings Educators in Contact with World-Renowned Authors, Educators, And Researchers for Fifth Year
POSITION OVERVIEW
Reporting directly to the John Campbell, CEO of Cambium Learning, the President will be responsible for leading Voyager Sopris Learning through a company-wide transition from print to digital products and services. Person will have direct responsibility for all functions and developing and executing the transition to a SaaS model and subscription sales. President will have full responsibility for Voyager Sopris P&L.
Does this sound like the opportunity for you? Read on...
THE COMPANY
Cambium Learning® Group is a leading educational solutions and services company that is committed to helping all students reach their full potential by providing evidence-based solutions and expert professional services to empower educators and raise the achievement levels of all students.
The company is composed of three business units: Voyager Sopris Learning™, Learning A-Z™ which includes Kurzweil Education™, and ExploreLearning®. Together, these business units provide best-in-class intervention and supplemental instructional materials; gold-standard professional development and school-improvement services; breakthrough technology solutions for online learning and professional support; valid and reliable assessments; and proven materials to support a positive and safe school environment. Cambium Learning Group, Inc. (NASDAQ: ABCD), is based in Dallas, Texas.
Voyager Sopris Learning™ is committed to partnering with school districts to overcome obstacles that students, teachers, and school leaders face every day. The suite of instructional and service solutions the company provides is not only research based, but also evidence based — proven to increase student achievement and educator effectiveness.
These solutions have been fully tested in the classroom, ensuring that they are easy to implement and teacher friendly. They are innovative, both in overall instructional approach and in the strategic use of technology in blended and 100% online solutions. Behind Voyager Sopris is an unparalleled commitment to building local capacity for sustained student success.
Cambium Learning's strategic goals are:
Offer technology-based learning solutions, especially student-directed learning: Cambium Learning has a wide range of technology-based learning solutions offered as either standalone tools or as part of its blended model (which integrates these technology-based learning solutions with its print-based products). Their standalone technology-based solutions include online supplemental reading, writing and vocabulary lessons and books as well as interactive simulations in math and science. Such solutions are employed by its customers for their at-risk students as well as their ontrack students where the solutions are equally effective as a means to enhance the student's proficiency levels. Across much of its product offering, Cambium utilizes a comprehensive student data reporting system with multiple years of results. Cambium believes this ability to assess, track and report results is crucial to providing educators with the tools required to achieve and provide accountability for student outcomes.
Going forward, Cambium expects to continue to diversify its portfolio of products to expand math, service offerings and technology-enabled solutions. Cambium expects the technology solutions to focus especially on adaptive, student-directed learning as well as mastery-based or competency-based solutions. Their RAZ Kids, Reflex and Class.com products currently offer student-directed learning and Cambium will continue to make investments in these product lines. A significant step in this strategic goal will be a logical expansion of other topics on its Reflex platform and the release its new LANGUAGE! Live intervention aimed at struggling adolescent readers.
Offer products and services that prevent struggling students: Cambium Learning devotes most of its resources to better serve the nation's most challenged learners and enabling these students to reach their full potential. Cambium believes that this focus allows us to deliver better designed products to its customers, resulting in more favorable student outcomes and ultimately increasing brand value as a leader in serving the at-risk student population. To help this population, Cambium will also invest in prevention products designed to prevent learning gaps from occurring or in addressing them sooner. In 2013, Cambium will release a new We Can Pre-K literacy product and expand its alternative core literacy product Read Well to Grade 3. Cambium will also continue to invest in its Reading A-Z, Science A-Z and ExploreLearning Gizmos designed to enrich education for all learners.
Curriculum Development
Cambium seeks to take advantage of new product and technology opportunities and view product development to be essential to maintaining and growing its market position. Cambium has developed relationships with many industry-leading authors who are known for their expertise in improving the cognitive and behavioral performance of at-risk and special education students. Many authors are leaders in their respective fields, such as literacy, mathematics, cognitive reasoning, and behavioral sciences, including Drs. Louisa Moats, Anita Archer, John Woodward, Roland Good, Maureen Auman, Ruth Kaminski and Maryanne Wolf. These authors are engaged by us to develop content and then to refine that content once feedback is obtained from its customers. Cambium also employs both in-house and contracted developers of curriculum and on-line content.
Cambium updates products as needed to incorporate the latest research or pedagogy, bring images current or update factual content. Its web-based products are enhanced continuously. Between the product refreshes, Cambium often develops variations, expansions (i.e., more grade levels) and other basic enhancements of its products.
Products may also be revised as part of changing standards, such as the Common Core State Standards which have been adopted by most states. Common Core State Standards define the knowledge and skills students should have within their K-12 education careers so that they will graduate high school able to succeed in entry-level, credit-bearing academic college courses and in workforce training programs. Assessments under the Common Core State Standards are expected to be implemented for adopting states by 2015.
THE POSITION
Based in Dallas, TX, with a satellite office in Longmont, Colorado, and reporting directly to the CEO of Cambium Learning Group, the position includes both strategic and tactical responsibility for Voyager Sopris Learning.
Specifically, the President –
Develops the corporate strategic plan for the transition to digital and guides his or her executive team in the development and execution of strategic and operating plans for their departments.

Communicates the company mission and strategy to all employees

Assesses market and competitive trends, educational trends, and customer needs, and translates these into product service solutions strategies that drive educational improvements and strong business growth.

Refines and further develops the organization and staffing in line with the strategic plan.

Is responsible for the financial health of the company both growing the top line and maximizing profitability.
THE CAREER OPPORTUNITY
For a proven leader in education, this position offers the following career opportunities—
The opportunity to drive growth and profitability in a $70 million company, and to be compensated well for high performance.

The opportunity to leverage the strengths and visibility of a leading intervention product line and redefine it as digital offering.

The chance to operate within a public company reporting directly to the CEO and sitting on the executive team.

The chance to live and work in the attractive greater Dallas area.
THE IDEAL CANDIDATE
The ideal candidate currently works as CEO, President, General Manager, or other senior executive with P& L responsibility of a segment leading K-12 educational company offering digital solutions to teachers and students. S/he has managed a P&L and been responsible for all functions and has been a key player in the development of a strategy to move their company to a SaaS model of delivery. S/he has an outstanding record of performance in both top-line and bottom-line growth.
This includes –
A minimum of 12 years organizational leadership experience, with at least five years managing P&L in a commercial context

Commercial K-12 education experience including familiarity with RFP process, adoption process and cycles, funding and purchasing, data security, and Title 1 and 3 funding.

Experience developing and executing a strategic plan that guides a company through the transition from print to digital including products and services

Particular expertise in developing and implementing a sales strategy for SaaS products and subscription sales

Ability and experience working with state and local school boards, superintendents, and cabinet level administrators

Experience managing complex organizations and high quality teams in product-oriented business as a high-quality, premium provider

Demonstrated success driving a high-growth business in a dynamic business category

Strong technical awareness; understanding of software development processes and methodologies; understanding of technology trends in the context of data-rich enterprise solution categories.

Experience managing staff in multiple locations

Experience as a strong contributor as part of an executive team reporting directly to the CEO

An MBA or demonstrated financial fluency and an ability to manage corporate budgets and financial plans
The President will be working long hours to drive the success of the company. This involves a range of personal attributes-- flexibility and adaptability; a great work ethic; strong leadership skills; an ability to analyze and evaluate one's own (and other's) performance and to develop plans to improve performance; excellent presentation skills; willingness to take responsibility for both success and failure; a thick skin; self-confidence; a positive attitude about self, company, marketplace; and a strong desire for success.
COMPENSATION
Compensation will include salary, performance bonus, and significant equity commensurate with the individual's experience.
TRAVEL
Travel will be in the range of 30% annually.
FOR MORE INFORMATION...
Resume should be sent as a Word document to Ralph Protsik and Barbara Piercecchi, and also posted on the BSG website, www.bsgtv.com. No phone calls please.