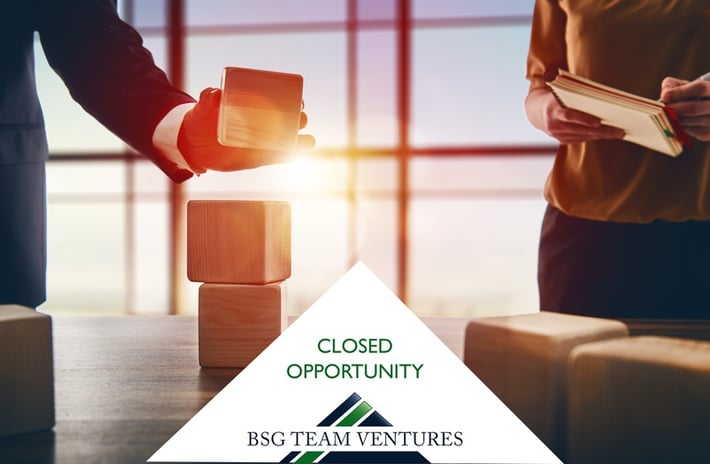 PRESIDENT, IAC Acoustics
A DIVISION of SOUND SEAL
NORTH AURORA, IL
THE OPPORTUNITY
Sound Seal is an independent company owned by members of its management team and its primary investor, Hamilton Robinson Capital Partners. Hamilton Robinson acquired Sound Seal with the strategic objective of evolving an already prosperous and profitable company into the market leader in noise control solutions. We are successfully working toward achieving this goal through both organic growth and acquisition. IAC Acoustics, a division of Sound Seal, will be a critical part of meeting this objective.
The promise of a quieter world. This is a business imperative across several vital sectors of our economy. The IAC Division plays a vital role within Sound Seal to deliver a host of highly engineered noise control solutions for its industrial and architectural customers. These customers seek noise control for a wide variety of applications ranging from high end acoustical products such as HVAC silencers, windows and doors for recording studios and practice rooms to engineered dynamometer rooms for engine testing applications.
IAC is the synthesis of two business ventures. Its genesis began with Sound Seal acquiring Industrial Noise Control led by Mark Rubino in October 2014, followed by an add- on acquisition of Industrial Acoustics Company based in Lincoln, NE in December 2015. Its assets were moved to North Aurora over the past year and the two entities are now merged into a single Division of Sound Seal called IAC Acoustics.
IAC Acoustics serves as the metal products entity of Sound Seal's overall business. Its offerings are offered across the following applications:
Industrial Enclosures:
Product test rooms- these include noise controlled rooms to test products at production sites for leading automotive and motor cycle companies in addition to major large land moving equipment manufacturers.

Government secure rooms- Noise control is often a national security issue. IAC develops Secure Control Facilities that ensure absolute privacy for top government officials when traveling or conducting classified business outside of their secure facilities.

Customized highly engineered industrial enclosures configured for factories and power plants.
Medical:
Audiometric test booths and test suites for hearing related health issues.
Commercial HVAC Sector:
Silencers and louvers for HVAC and air handling applications.
Outdoor Noise Barrier:
Highway or Airport application- isolating highway and airport noise from the community.

Applications for large equipment outdoor noise barriers.
Doors and Windows:
High Sound Transmission Coefficient (STC) standard sized doors and windows for hospitals, recording studios, broadcast rooms, conference rooms and academic environments. Window applications include recording studios, surveillance and specialized soundproof room applications.

Very large STC doors for highly configured applications that are used for submarine testing and other large equipment testing.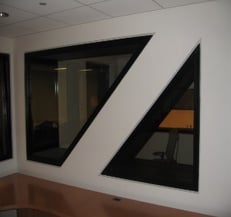 This opportunity to lead IAC Acoustics has come about because of the impending retirement of its President, Mark Rubino who was the previous owner of the original INC business. Much of Sound Seal's future growth will be based on the IAC Acoustics' offerings. This is an exciting opportunity to lead a rapidly growing business in an important market with tremendous potential for expansion.
THE POSITION:
FUNCTIONAL:
Develop strong and capable leadership team based in Chicago that positions the IAC Division for world class customer service and profitable growth.

Accountable for the division's financial performance from both a top line and EBITA perspective.

Creates a channel marketing strategy that enables the division to cost effectively grow sales.

Ramps up manufacturing to steady state efficiency in order to deliver on margin and revenue targets.

Assesses the engineering and commercial resources of the company to determine the optimal strategies for growing the business.

Actively participates as a member of the Senior Management Team within Sound Seal
FUNCTIONAL PRIOR SUCCESS:
General management experience in a business making engineered products such as one of the following: noise abatement systems, HVAC, security, Windows, Doors or other highly configured application related to the construction industry

Experience in both successfully working with engineering specifications and selling engineered products to the construction industry

Strong consultative selling approach working with corporate customers

Plant operations experience

Divisional P&L experience
STAGE OF COMPANY EXPERIENCE:
Growth phase of company development and rapid revenue growth

Marshaling cash resources, "doing more with less" in scaling a business
MANAGEMENT & LEADERSHIP EXPERIENCE:
Building scalable management processes without suffocating innovation/speed

Success as individual contributor and as player/coach

Track record hiring/upgrading to A players for A team
PERSONAL CHARACTERISTICS:
Entrepreneurial orientation and genuine enthusiasm for growing a business.

Excellent communication skills.

Demonstrated leadership ability.

Strong business acumen and the ability to communicate with diverse audiences ranging from plant floor workers to investors.

Interested in wealth creation through equity potential.

Sound judgment, impeccable integrity and credibility.

Pragmatic, able to focus on key drivers with a sense of urgency.

Change agent, yet able to work within existing corporate structure.

Listens well, encourages input from team members.
EDUCATION:
A relevant undergraduate degree in business or engineering.
LEADERSHIP:
Joe Lupone, CEO, Sound Seal
A Michigan native, Joe graduated from Michigan State University with an engineering degree and completed his MBA at the University of Rochester. Joe began his career with Rockwell Automation and served as a Managing Director for its UK and Middle Eastern Operations. Since leaving Rockwell he has led several companies including Reflexite Display Optics, Intelicoat Technologies and Windsor Marketing Group. He joined Sound Seal in 2014 working with Hamilton Robinson Capital Partners in acquiring the business.
Jerry Maloney, CFO, Sound Seal
Jerry is a CPA who graduated from the University of Massachusetts with a BSBA and an MBA from the University of Rhode Island. He served with E&Y prior to serving as a Controller and then CFO for a number of manufacturing companies.
Dave Gilbert, General Manager, Sound Seal Agawam Operations
Dave has been with Sound Seal since 1995 having served as its Architectural Division Sales Manager prior to his promotion to the General Manager of Agawam in 2013.
Jennifer Chagnon, Director of Marketing, Sound Seal
A graduate of Westfield State University, Chagnon has over 15 years of experience in global product management, new product development and field sales and marketing at both the commercial and retail levels. Previously, Chagnon served as Director of Marketing at Coveris Advanced Coatings where she played a pivotal part in growing the company's various product lines.
Investors
Hamilton Robinson Capital Partners (HRCP) was founded in 1984 to invest directly in small, privately held manufacturing, distribution and service businesses.
Over the course of the last quarter century, Hamilton Robinson has maintained its singular focus on this dynamic market to become a valued resource for equity capital for recapitalizations and buyouts of smaller middle-market businesses.
They have gained extensive experience through a series of economic cycles and hold true to their mission: identify well-run companies, provide management with needed capital and meaningful ownership in the business, offer guidance in order to improve operations and achieve new levels of earnings growth and enterprise development.
Today HRCP is investing from its fourth fund. Investments range in size from $2 million to $20 million of equity capital for individual transactions. Portfolio company revenues range in size from about $25 million to over $200 million.
TO APPLY:
Click here to apply.