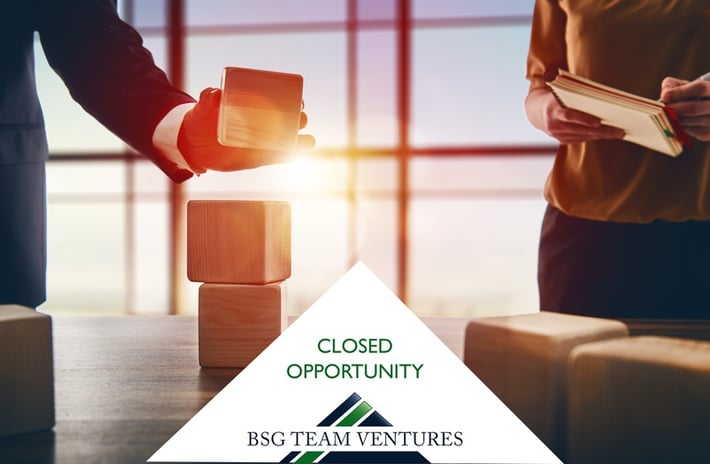 Managing Director,
US University Services
Reports To: CEO
Location: Flexible
Website: http://www.ilsc.com/
Position Overview
The Managing Director will create and manage all aspects of ILSC's new US University Pathway programs working closely with ILSC's student recruitment and academic teams to meet the needs of their students and university partners. As a member of ILSC's senior leadership team, the Managing Director will be a key participant in the company's strategic planning process. This is an opportunity for an innovative and collaborative leader who is committed to exemplary customer service and possesses strong communication skills.
Does this sound like the opportunity for you? Read on...
The Company
In Brief…
ILSC is a leading provider of location-based English Language Training (ELT) for international students looking to learn English for use in professional and academic settings. Through the Company's language schools, colleges, teacher training, corporate training and continuing education divisions, it offers internationally relevant language and career skills training and certification programs to over 16,000 students annually. ILSC offers courses and programs in eight cities across the United States, Canada, Australia, and India.
About Quad Partners
Founded in 2000, Quad Partners LLC set out to build a different firm – one with a unique focus, operational expertise, and partnership culture. Today it is one of the most active investors in the education industry, driving value-creation with a team of experienced investors and operators working with passion, transparency, and integrity.
Quad Partners has invested in 25 platform education companies and over 60 add-on acquisitions. Currently the firm is investing in its fourth fund – $200 million of committed institutional capital.
Quad Partners LLC invests in all aspects of the education industry – schools, colleges, products, services and technologies that are employed across the age spectrum. The firm acquires privately owned businesses, invests capital for growth, provides liquidity for shareholders and facilitates spinoffs from corporate owners. Quad Partners LLC seeks to invest $5 million to $40 million of equity capital per situation and has the capacity for more via limited partners.
The Position
The Managing Director will develop a business plan that addresses the student recruitment needs of prospective University Pathway partners.
Responsible for the marketing of services to University partners.

Responsible for the design and ongoing evolution of Pathway Program solutions for University partners in collaboration with the ILSC academic team.

Build on a familiarity with University Pathways in the US (or multiple components of pathways, e.g. – international recruitment, foundation year, matriculation into full-time program and potential support services after matriculation).

Develop the business plan and manage a divisional P&L and over time build a team, if not already present in the ILSC organization.

As a player/coach, work together with senior management and the broader ILSC team to effectively recruit students, provide high quality foundation years, and ensure proper yield into partner institutions such that they see the value of what ILSC brings to their student population.

Build and manage the business development effort and present a compelling solution to senior university officers (including Presidents) to sell a program that ILSC currently only has components of and to work alongside others in the ecosystems to develop a pipeline of university partners.

Working closely with ILSC's student recruitment team the Managing Director is responsible for developing and executing effective student recruitment services for University pathway partners.

Preparation and control of annual divisional budgets and oversee reporting and related operational analysis.

Manage all aspects of divisional resource planning, recruitment, staff performance and compensation.

Ensure the delivery of exemplary educational and customer service to partner universities, their students and other stakeholders.
The Career Opportunity
For a proven business leader, this position offers the following career opportunities—
The chance to work in a strategic role for an industry leader poised to extend its market success
The opportunity to drive growth in a company—to build a new business within ILSC
The opportunity to work in a fast growing and exciting segment of education proven to make a difference in students' educational success
The chance to lead both strategy and execution in a senior role
The opportunity to benefit from an equity position in a rapidly growing, PE backed organization
The opportunity to not have to relocate
The Ideal Candidate
The ideal candidate currently works as President, GM, or other executive with P&L responsibility for a company that recruits and enculturates international students for clients that include universities, colleges, and/or private K-12 schools, i.e., for a "pathways" organization. This individual should possess at least 12 – 25 years of experience in similar roles with progressive responsibility. A bachelor's degree is required; MBA would be a plus. Prior experience working with professional investors and being part of a team that achieved a successful outcome would be highly desirable.
Specifically, this individual brings the following skills and attributes:
Experience with negotiating and managing public/private higher educational pathway partnerships

Senior managerial experience in higher education and/or ESL industry

Experience developing partnerships directly with colleges and universities

Proven track record of entering and growing new markets

Record of success with entrepreneurial approach to building and sustaining effective partnerships and business operations in both dynamic matrix and established environments

Success managing a P&L

Ability to develop annual business plan

Strong organizational and communication skills with the ability work and contribute in a team environment

Ability to partner and collaborate with other ILSC business units

Minimum Bachelor's Degree, Masters (MBA or equivalent) preferred

Superior written and spoken English

Must be eligible to live and work in the US
Compensation
Compensation will include salary, performance bonus, and stock incentive options commensurate with the individual's experience.
Travel
Travel will be in no more than 50% in a year.
Interview Process | Background Check
ILSC has an Employment Application, Work History and Background Check (provided to candidates). The background check includes compensation verification, professional references, employment and education verifications, state and federal criminal history reports, and drug screen.
Resume and cover letter should be posted to the BSG website. No phone calls please.