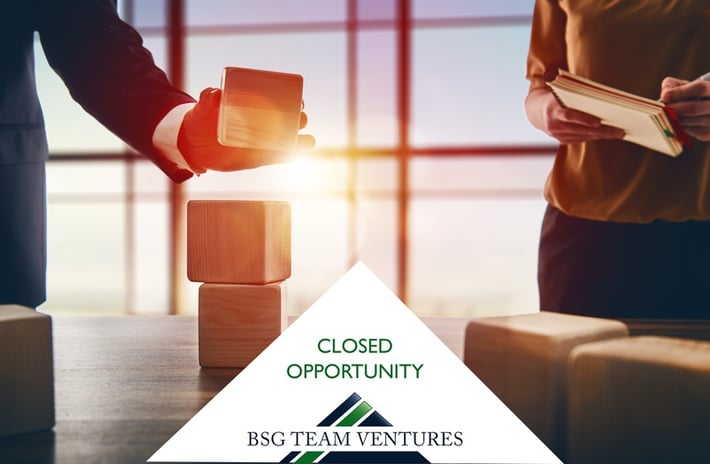 Executive Vice President, B2B Solutions
---
---
WHAT USERS SAY
"Since I received my high school diploma from Penn Foster High School, I have received several job offers. Getting my diploma from Penn Foster was one of the best things that happened to me. I had a wonderful experience. I can finally go to college to work toward getting a degree. Now I will be able to provide a better life for my daughter."

"My responsibilities at my current place of employment have been increased to include the auto repair knowledge that I gained from Penn Foster. My employer has offered to give me a raise, as well as an extra title, as soon as I bring in my diploma from my program. I would tell anyone who wants to enroll in Penn Foster that this was the best and most convenient way to learn a skill."
PENN FOSTER IN THE NEWS
Penn Foster Celebrates 125 Years and Record Breaking Growth
The evolving role of employers in employee education
VCA Expands Relationship with Penn Foster
Penn Foster Breaks High School Diploma Record
POSITION OVERVIEW
Penn Foster seeks a seasoned education executive to lead a double-digit growth business unit within the organization. Reporting to the CEO, the EVP, B2B Solutions will lead a B2B Solutions business and be responsible for new business development, sales, channel and target market development, partnerships, and oversight of the business unit growth.
Particular focus will be on selling the company's workforce readiness solutions to Fortune 1,000 and other corporations who seek employees with specific skills— to be an employer of choice as they work to recruit and retain the best talent with Penn Foster's portfolio of high school completion, career-specific certifications and degrees.
Does this sound like the opportunity for you? Read on...
THE COMPANY
In Brief...
Founded in 1890, Penn Foster has been a leader in career-focused distance and hybrid learning for over 125 years. More than 13 million people have enrolled in its College, Career School and High School to further their education and learn advanced skills to better position them for life success.
Today, Penn Foster has more than 150,000 active students in programs focusing on high growth, in-demand fields like Veterinary Technician, Business, Medical Billing and Coding, HVACR Technician and Pharmacy Technician to name a few.
The company's affordable programs give students the flexibility to learn around their own schedules, with 24/7 access to a supportive online community of students and faculty. For full details on accreditation for each of Penn Foster's schools click here.
Headquartered in Scranton, Pennsylvania, Penn Foster also operates internationally, through Penn Foster International and its Canadian campus, ICS Canada.
For More...
Penn Foster is a leading provider of employer-relevant workforce training and 'pathway' programs and exists to empower learners to get to and from entry level employment. The company aspires to be the leading hybrid B2C and B2B skills-as-a-service company over the next five years.
Today the enterprise is a leader in career-focused distance and hybrid learning offering high school diplomas, certifications and associate degrees in over 150 fields of study to 150,000 students and 2,000 enterprise clients annually. Now in its 125th year, Penn Foster has an impressive history of helping youth and adults succeed by providing them with the opportunity to get an accredited education at their own pace with affordable tuition and payment plans. Through direct student enrollments as well as through partnership programs offered with schools, businesses and non- profits, more than 13 million people have taken Penn Foster enabled courses to further their education and better position them for life success. The company combines affordable career-ready education with a flexible delivery model that makes content available and allows students to connect with their peers and instructors on an "anytime and anywhere" basis. Penn Foster is guided by maintaining an exemplary reputation with accreditors and regulators and striving to be the outcomes leader in servicing at-risk student students.
Penn Foster aspires to be the leading hybrid B2C and B2B skills-as-a-service company over the next five years. The company recently completed a successful turnaround and recapitalization with The Vistria Group and has built a disciplined, student and client centric business strategy around "Outcomes with a Purpose" strategy that is creating long-term competitive advantage and sustainable growth.
The management team and new sponsors are now implementing the next phase in the transformation agenda by investing in both the direct to consumer (B2C) portfolio and driving a B2B employer- focused growth strategy intent on becoming the leading provider of entry-level workforces. The key to this approach is a training pathways and technology platform through which Penn Foster is helping its clients become an employer of choice as they work to recruit and retain the best talent with the aid of the Penn Foster portfolio of high school completion, career-specific certifications and degrees. The B2B operating division focuses on a diverse 2000+-client base including proprietary colleges, government, Fortune 1000 and SMB clients gaining significant traction.
Penn Foster has built a first generation B2B focused Software-as-a-service business that fuses content delivery, analytics, financial, and management across a range of student and client services with an enrollment solution and "school in a box". The business represents 20% of current revenues but with very high SaaS performance metrics, is poised to take off. Current training partnerships include contracts with Banfield, Penske, TrueBlue, and Church's Chicken.
About the Vistria Group
The Vistria Group, LLC is a private equity firm specializing in mid-market buyouts. It seeks to invest in education, health care, and financial services in United States. The Vistria Group, LLC was founded in 2013 and is based in Chicago, Illinois.
THE POSITION
Based in Eastern Pennsylvania or Greater Boston, and reporting directly to the CEO, the EVP B2B Solutions will be tasked with aligning the organization's sales and product strategies to meet the growing and addressable market of high school completion and career and technical pathway training. Sixty percent of the position will be externally focused in that the EVP will be a key face of the brand within the marketplace. In the 40% internal focus, the EVP will be the primary "client" for as a significant set of shared services capabilities from marketing, product development, and technology, to academics, and customer and client support.
Responsibilities include:
Developing growth strategy, expand the addressable market for B2B customers, and explore corporate relationships in retail, hospitality, manufacturing and service sectors;

Managing sales and client service resources including inside sales, strategic outside account development, customer services and a team of re-sellers for select programs;

Supporting lobbyist/governmental affairs initiatives and cultivate key educational relationships in target markets;

Providing market feedback to internal teams for product development, marketing, education and support; and

Providing business leadership for the Scranton office.
THE CAREER OPPORTUNITY
For a proven leader in workforce readiness and/or online learning, this position offers the following career opportunities—
The opportunity to build off of a strong foundation of ~$16M in revenue and drive double-digit year on year growth ...and to be compensated accordingly
A "builder/leader" role— the chance to grow something
The opportunity to work in a fast growing and exciting segment of education proven to make a difference in a student's educational and career success
A senior role in a revitalized brand leading both execution and innovation
The ability to work with both corporate, government and proprietary college partners

The opportunity to

live in one of two attractive geographies
THE IDEAL CANDIDATE
The ideal candidate is currently a VP or Director of Sales or Business Development with experience selling and managing teams that sell workforce readiness products or services to both corporations and for-profit colleges. S/he has experience selling to multiple verticals and as well as channel partners and has a proven track record of success. S/he also has experience with P&L oversight/experience, strategic partnerships, strategic planning and competitive insight analysis.
Specifically, this individual brings the following skills and attributes—
15 years plus experience working in a B2B business environment; experience working in education technology sector highly desired

Demonstrated track record building, maintaining and growing a pipeline of business, exceeding sales goals in a B2B business

Specific experience selling to business solutions to Chief Learning Officers and heads of Training and HR in Fortune 1000 companies; experience selling (1) academic solutions to colleges and/or (2) Job Corps and other workforce readiness programs also desirable

Experience selling to senior level executives within a human capital management capacity and ideally with knowledge of the education technology sector

Understanding and experience navigating through corporate hierarchies across industries and creating industry-appropriate partnerships (e.g. industry associations, thought leadership groups, etc.)

Experience in managing, building and leading a team

Highly consultative executive focused on establishing client needs and building a value based solution designed to meet or exceed that need

Strong problem solving orientation coupled with the ability to identify and execute strategic solutions

Comfort level managing situations/projects requiring both extreme detail orientation and strong conceptual and strategic skills

Entrepreneurial spirit with the ability to create his/her own success

Containable ego and ability to work effectively in a collegial environment

BS or BA required with advanced degree regarded as plus
COMPENSATION
Compensation will include salary, performance bonus, and equity commensurate with the individual's experience.
TRAVEL
Travel will be up to 40 % in a year.
INTERVIEW PROCESS | BACKGROUND CHECK
Penn Foster has an Employment Application, Work History and Background Check (provided to candidates). The background check includes compensation verification, professional references, employment and education verifications, state and federal criminal history reports, and drug screen.
CONTACT
Resume should be sent as a Word document to Ralph Protsik and Alison Thompson, and also posted on the BSG website, www.bsgtv.com. No phone calls please.