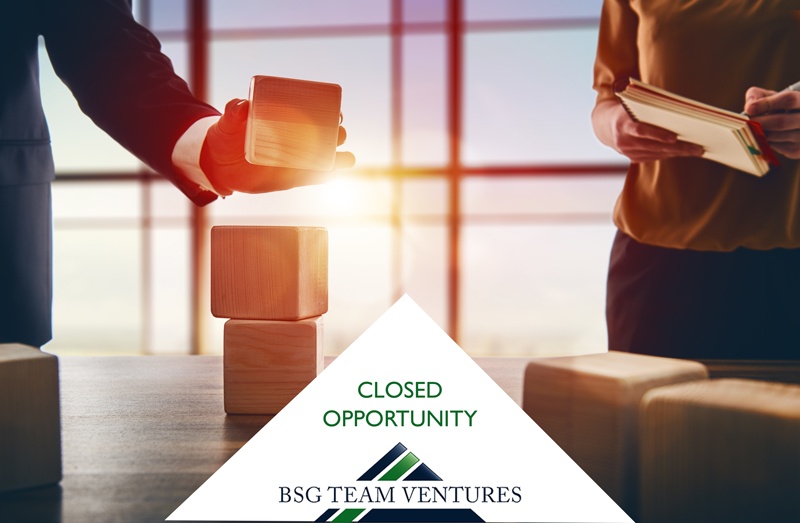 | | |
| --- | --- |
| Parent Company: | Cambridge Information Group |
| Reports to: | President, CIG Education Group |
| Location: | New York City |
| Websites: | Cambridge Information Group |
CIG EDUCATION IN THE NEWS
Bach to Rock Music School Franchise Expands to Boston Suburbs
Sotheby Art Institute Announces Historic Global Partnership
The New York Times and CIG Education Group Collaborate on New Education Initiative
POSITION OVERVIEW
Reporting directly to the President, CIG Education Group, the Executive Director, Pre-College, is responsible for creating, leading, and managing a team that will build an innovative new program providing supplemental curriculum for grade 7-12 students, especially gifted and talented youth, developed through an exclusive partnership with the New York Times. This program will serve students both in the US and internationally.
The Executive Director, Pre-College, will manage all activities related to building out this unique program, including but not limited to market opportunity assessment, strategic planning, course development/design, hiring and evaluation of staff and faculty, and growing and operating the program once it is established. The number one priority of the Executive Director will be to produce courses—for delivery onsite and online—that can be delivered in the summer of 2015.
THE COMPANY
About CIG
CIG is a family-owned global investment firm with a focus on information services, education, and technology. The CIG team has completed over 30 investments during the 2002-2013 period and are continuously expanding the company's areas of investment expertise across other industries. Currently, the CIG family of companies employs more than 2,000 people in 26 countries.
CIG builds companies for long-term success by reinvesting in the growth and development of existing portfolio companies as well as acquiring new businesses with sustainable growth and profitability. CIG's long-term investment perspective and commitment of personal time and resources differentiates the company from traditional sources of private capital.
CIG seeks to build a strong and growing group of operating companies which are led by world-class executives. The company's primary goal is to expand and grow existing operating companies through strategic acquisitions. CIG concentrates on businesses of any size, location, and technology structure that can leverage their existing platforms. The company has a long history of growing operating companies through acquisitions, and a proven ability to integrate companies successfully.
About CIG Education Group
CIG Education Group (CEG) is a division of Cambridge Information Group (CIG). With Sotheby's Institute of Art, Bach to Rock, and now NYT EDUcation in its portfolio, CEG continually seeks to invest in and build unique educational models founded on academic rigor and real world practice that provide access to exciting careers.
About the New York Times Company
The New York Times Company (NYSE:NYT) is a global media organization dedicated to enhancing society by creating, collecting and distributing high-quality news and information. The company includes The New York Times, International New York Times, NYTimes.com, INYT.com and related properties. It is known globally for excellence in its journalism, and innovation in its print and digital storytelling and its business model.
About NYT EDUcation
The New York Times and CIG Education Group have come together to launch NYT EDUcation, a new education initiative. NYT EDUcation marries The New York Times's premier content and award-winning journalism to the educational expertise of CIG Education Group, a leader in the development of branded academic institutions.
NYT EDUcation will provide innovative courses and programs covering a wide array of subjects, including communications and media, which reflect the authoritative content and intellectual breadth of The New York Times. Courses will be offered on a wide variety of topics, ranging from pre-college level to higher education, continuing education and executive education by incorporating the skills, knowledge and experience of The New York Times.
CIG Education Group will build NYT EDUcation by leveraging a team of proven institution builders who have been pivotal in the development of Sotheby's Institute of Art, today's foremost leader in graduate-level study of art and its international markets.
"This is an important milestone in The New York Times Company's brand extension strategy. NYT EDUcation provides our readers and other like-minded individuals in the U.S. and across the globe an opportunity to learn across a wide range of topics on which The Times has world-class expertise," said Michael Greenspon, General Manager News Services & International, The New York Times. "We are proud to be working with CIG Education Group who have a strong track record in building corporate- branded education programs, and our relationship will highlight the history, depth and breadth of The New York Times."
"We're connecting students to an innovative and relevant curriculum that has, at its heart, the content, creativity and wide-ranging knowledge of one of the greatest media companies in the world," said Michael Chung, CEO of CIG Education Group, COO of Cambridge Information Group. "We will focus on curricula that will be developed and taught by some of the finest practitioners in their respective fields while maintaining The New York Times's highest level of quality standards. We believe that by bringing this extraordinary resource into a formal educational context we are creating a new model and a major milestone in the development of 21 st century education."
THE POSITION
Based in New York City and reporting directly to the President, CIG Education Group, The Executive Director, Pre-College will be responsible for building and operating the newly formed NYT EDUcation venture.
This is a true entrepreneurial challenge and not for someone who does best in a big company environment. It takes an Executive Director who knows how to identify market needs and leverage the New York Times partnership to create innovative, cutting edge programs and curriculum that will address the supplemental needs of talented and gifted and other groups of pre-college students in the US and internationally.
Core responsibilities include the following:
Contribute to the success of the Pre-College program as a whole

Work collaboratively with the President of CEG Education and others at CIG to establish the strategic plan for the overall business

Develop and implement the annual operating plan for the business consistent with the strategic plan of the overall business

Define product offerings and work with the leadership team to create, package, price, and promote these offerings to parents

Oversee curriculum development, evaluation, and revision

Hire and motivate a world-class team

Ensure faculty are trained on all designated curriculum, instructional design, and institutional assessment initiatives

Participate as an integral part of the budget process and manage the program within established budget guidelines

Identify and lead ongoing operational and process improvements that result in academic excellence, efficiency gains, and financial success

Execute and achieve annual growth targets while gaining increased leverage on costs and operating expenses

Maintain an up-to-date perspective on established and emerging 7-12 supplemental education programs and learning technologies

Develop and maintain partnerships with professional organizations, industry partners, etc.

Participate on committees and attend meetings as required

Manage special projects as required

Establish and report on milestones to the President of CIG Education

Demonstrate the capacity to serve customers while building a great place for NYT EDUcation employees to work
Does this sound like the opportunity for you? Read on...
THE CAREER OPPORTUNITY
For a proven leader with relevant Pre-College supplemental education experience, this position offers the following career opportunities—
The opportunity to drive growth in a new venture—to take revenues from zero to $50M and more...and to be compensated accordingly
The opportunity to develop innovative program offerings in conjunction with a world renown news and media organization
The opportunity to work with a strong, committed global investment firm that is willing to invest in future growth
Opportunity to live and work in the attractive New York City area
THE IDEAL CANDIDATE
The ideal candidate currently works as a President, General Manager, Executive Director, Chief Academic Officer, VP of Product/Content, or other senior executive with P&L responsibility for an organization that creates and delivers courses for students at the grades 7-12 level, especially courses designed to supplement those in the core curriculum. Alternatively, this individual may work in a comparable role for (1) a school district or college that offers courses for talent and gifted youth or (2) a college that offers Continuing Education courses to adults.
Specifically, the Executive Director will possess—
Experience in choosing, creating, marketing, and delivering exciting and eminently marketable courses for gifted students: A course developer and program manager. Someone who can leverage the resources of the New York Times to produce and deliver curriculum that falls outside the common core.
Experience in after school and supplemental 7-12 education: Knowledge of courses and programs used in summer programs and other programs designed for talented youth.
An entrepreneurial mindset: Someone who has launched programs, divisions, and possibly companies, starting with business plans. A visionary who can map out the strategy for the NYT EDUcation, then implement this strategy with an eye toward both revenues and profitability. A consummate product manager and strategist.
Experience in an early stage business: The successful candidate will have to demonstrate that they are comfortable working in a highly unstructured, results orientated environment without the familiar corporate support mechanisms. Ability to work effectively in a fast-paced and entrepreneurial environment with faculty, staff, students, and colleagues in a collegial and collaborative manner
Significant experience in an education leadership/management role: including a strong track record of success in management and training of a staff, metrics management, strategic planning and analysis, and driving student success/engagement
Knowledge and expertise in the principles of Pre-College education and assessment strategies: particularly as a supplement or enhancement to full-time 7-12 studies
Knowledge and experience with an online teaching environment: specific experience in creating courses intended for distance learning, as well as hybrid/classroom use
Strong project management skills: with the ability to manage multiple projects and programs simultaneously

Exceptional analytical and problem-solving skills

Highly self-motivated and proactive

Confident public speaking and presentation skills

Exceptional organizational and time management skills
COMPENSATION
Compensation will include salary and equity commensurate with the individual's experience.
TRAVEL
Travel will be no more than 20% in a year.
CONTACT
Resume should be sent as a Word document to Ralph Protsik and Alison Thompson, and also posted on the BSG website, www.bsgtv.com. No phone calls please.