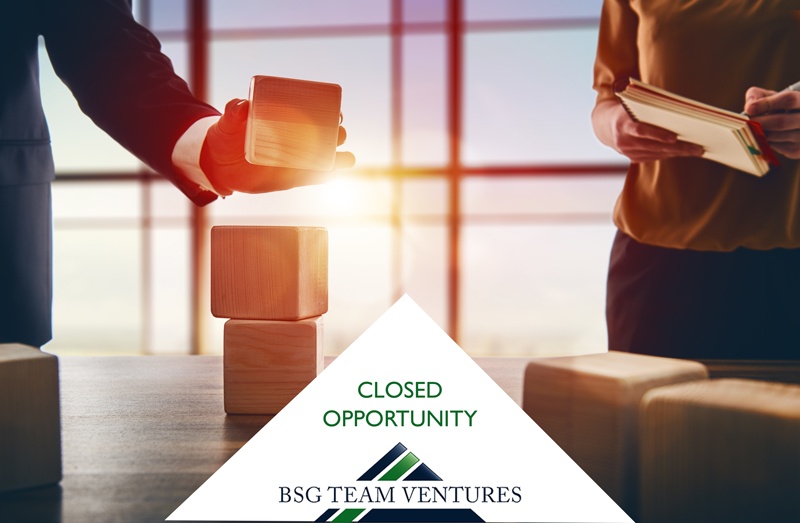 Director, Product Management
The Company
Every industry, every company and every store depends on their technology to service and transact with customers. Any device that does not work properly will slow down or prevent them from doing business, and they lose money. Studies have proven that many devices aren't broken, they are just dirty. Cleaning cards, wipes, pens and swabs are a fast, economical and simple means of cleaning equipment and maintaining their efficiency.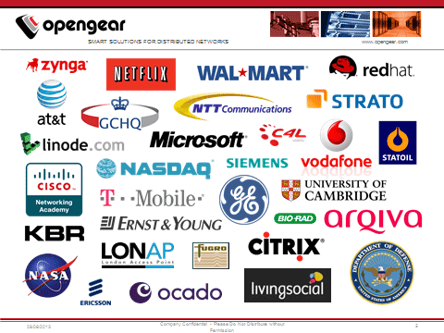 From KICTeam's inception in 1997, the Company has been acutely focused on a single mission: to be the global leader in developing, manufacturing and distributing cutting edge disposable cleaning and maintenance products that keep step with advancing technology. Since the introduction of their original patented Waffletechnology® in 2004, KICTeam has educated hundreds of major companies across multiple industries, in the fast, easy, money saving techniques and the benefits of preventative equipment cleaning.
KICTeam's products remove dirt, dust, oils and other contaminants from a wide range of business devices with specialized cleaning cards, wipes, pens and swabs designed to achieve maximum effect. KICTeam's proprietary technology is the foremost product approved by such companies as Ingenico, Epson, Canon, Panini, Datamax, and JCM among other endorsements. KICTeam is committed to keeping businesses running efficiently by helping them match the proper cleaning products for their equipment.
KICTeam works closely with OEMs, forming extensive partnerships to develop exclusive custom products, ensuring the efficiency and extended life of their technology. The Company's in-house engineering staff evaluates each device's technical requirements and creates the exact card for the most effective result.
KICTeam proactively assists their distributors in the engagement and education of their customers to the advantages of cleaning through private branding, multilingual marketing, videos, dedicated programs, presentations and marketing collateral.
KICTeam refines and manufactures to global compliance standards ensuring product and packaging is safe for distribution and use worldwide. KICTeam's cleaning solutions have been specifically formulated for the following technical business devices:
Electronic Card readers / ATMs / POS devices

Thermal Printers

Printers for Liner free labels

Check and Document Scanners

Currency Counters

Bill Acceptors

Sensitive / Touch Screens and Monitors

Barcode Scanners

Keyboards and PIN pads
In 2013, KICTeam also has developed a family of proprietary electronic device cleaning solutions, Envanish™, that meet global regulatory requirements and are tailored to each device and application.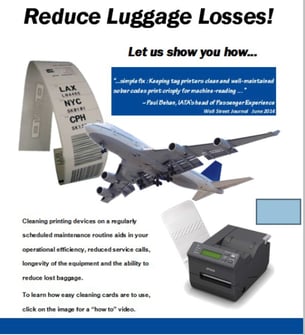 With manufacturing in Maine, USA and Hereford, UK and regional offices strategically located throughout the world, KICTeam maintains a sincere dedication to ongoing innovation while listening to their customers and ensuring their satisfaction.
Products & Technology
Cleaning cards are disposable products designed to clean the interior contact points of electronic devices that facilitate or produce data or information transactions. They remove dirt, dust, oils and other contaminants in a safe, efficient manner. Cleaning cards are used to ensure overall device efficiency and for preventing expensive maintenance and replacement costs by eliminating or minimizing failed transactions. Studies have proven that many devices aren't broken, they are just dirty.

KICTeam has developed specific products and applications for specific industries that rely on equipment uptime and operational efficiency and accuracy. Specific KICTeam products are customized for industries including financial (ATM machines, currency counters, check scanners, etc.), gaming (bill acceptors, LCD screens and tablets), hospitality (credit card and chip readers, thermal printers), logistics (barcode scanners & thermal printers), retail, and transportation (luggage tag printers, etc.).
The Position
Reporting to the CEO, the Director Product Management is responsible for playing the leadership role in the product management and product marketing role for the company, planning and directing all aspects of the product development lifecycle, product roadmap and product strategy.
This position serves as a key member of KICTeam's Executive Team providing vision, strategy and direction to all functions involving KICTeam products. The Director, Product Management will be accountable for aligning product objectives with KICTeam business strategy. The Director, Product Management must develop comprehensive product knowledge essential to this role and build confidence with customers by demonstrating a thorough understanding of KICTeam's business and overall market.
KEY RESPONSIBILITIES:
Product lifecycle management

Product management

Product marketing

Product roadmap process creation and management

Product development management

Product portfolio management

Product branding

Pricing policy

Sales message development

Business case development

Management of all product pilots

Market and competitive analysis

Distribution channel monitoring (are policies being adhered to)

ORP monitoring
IMPORTANT SKILLS & ATTRIBUTES:
Creative thinker and problem solver

Highly driven

Analytical and logical

Project management skills

Ability to manage multiple projects and priorities
The ability to think strategically is important, but an affinity for detail and the willingness and ability to do any "grunt work" is required.
IDEAL CANDIDATE PROFILE:
A summary of key competencies required to be successful in this Product Management Director role include the following:
o INDUSTRY—B2B technical products
Technical business equipment (OEM equipment manufacturing like NCR, Canon, HP, etc.)

Equipment care and useful life extension products (e.g. WD-40)

Aftermarket maintenance products (repair, cleaning, preventive maintenance like ArmorAll, etc.)

Technical or industrial products that enjoy high market share and growth driven by growing usage vs. stealing share (e.g. Velcro)
o MARKETS & CUSTOMERS (Global 2000 Enterprises)
Financial services

Logistics

Retail

Gaming

Hospitality
o FUNCTIONAL EXPERIENCE
Track record of translating client needs into product business requirements and feature-functionality

Working successfully with all key product roadmap stakeholders--customers, executive team, sales, development, marketing, etc.

Prior product management leadership experience

Authoring market requirements documents

Market research (user focused) "voice of the consumer" re: features/ functionality (generating engagement funnel)

Success marrying product marketing to product management

White space marketing

Evangelist for both company & industry

Competitor product and customer mapping and market intelligence

Leading product marketing to help define product positioning, messaging, benefits, pricing etc.

Global product leadership including EU and APAC

Products roadmap ownership, prioritization and trade-offs management

Product marketing expertise where 100% sell-through is via distribution channel

Education: BS or BA + MBA preferred
o CORPORATE STAGE
Building processes and best practice without suffocating speed, innovation, and client satisfaction

Working with Board of Directors comprised of investors

Sales growth from $15M—> $100M+

Builder leader vs. optimizer leader
o MANAGEMENT & LEADERSHIP EXPERIENCE
Remote/multi-office team management US & OUS

Track record of hiring/upgrading to A players for A team

Driving creation and buy-in to KPIs, goals, metrics within own team and cross-functionally where appropriate/necessary
GENERAL:
Finally, this individual should have as many as possible of the traits required to succeed in this leadership position:
High levels of intelligence, analytical strength and conceptual ability.

The ability, and willingness, to set and communicate demanding standards for professional staff and to hold people accountable for their performance; at the same time, sensitivity to, and insight into individuals' capabilities and development needs, and the combination of firmness and likability that all good leaders possess.

Decisiveness when necessary, coupled with a willingness to seek input and build consensus as much as possible.

Unquestioned honesty and integrity; also, loyalty to colleagues and to the organization, and the ability to inspire loyalty. This person should have the ability to identify and focus on the Company's best interests, rather than the agenda of any individual or group within the firm.

A very high level of energy and commitment, combined with enthusiasm and a positive attitude.

Excellent writing and speaking skills; this individual must be able to communicate complex ideas and information clearly and concisely.

Outstanding planning and organization skills.

Good strategic instincts and long-term vision; the ability to address both big-picture issues and detailed, day-to-day management concerns.

In general, the business and personal skills, and the absolute commitment required to make a major contribution to The Company during the coming years.

Attention to detail required to deliver consistently accurate data, information and reporting on time and on budget.

A sense of ownership, not just of his or her own work, or that of their department, but a sense of ownership for the company as a whole.

Work ethic required to do what it takes to get the job done, and invest the time required to deliver on key responsibilities in a timely fashion.
Ideal Candidate Profile
The diagram below illustrates a comprehensive intersection of competencies critical in the Product Management Director position: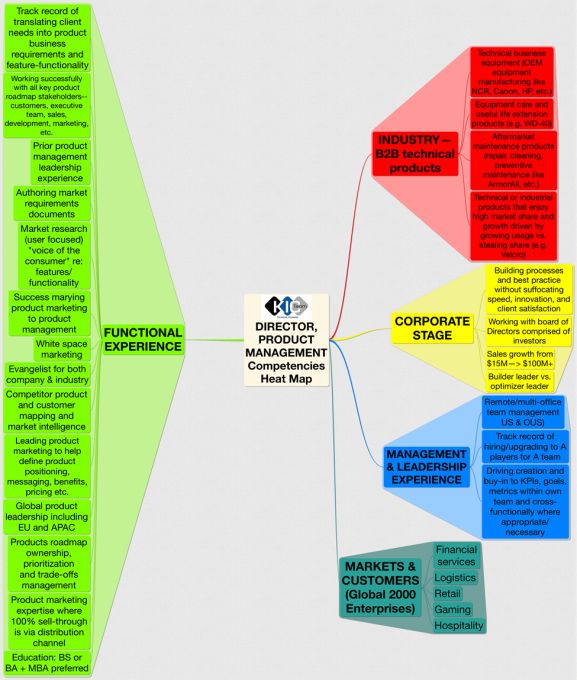 Team
The KICTeam staff currently numbers approximately 60, with plans for strategic growth across 2016 and into 2017.
Financial Backing
Argosy Capital purchased a controlling interest in KICTeam in 2013. As such, Argosy brings operating expertise, expansion capital, and both organic and inorganic strategic growth leadership that catalyzes all of their portfolio companies.
Compensation
Compensation is competitive with the position's requirements. In a performance-based environment, this will include base salary, bonus structure based on corporate qualitative and quantitative strategic KPIs, and a stakeholder position in the company.
Executive Management Team & Board of Directors
Listed below is a selection of key executives of KICTeam.
Ian McCormick | Chief Executive Officer
Ian McCormick joined KICTeam as CEO in July, 2015. Prior to KICTeam, Ian held a number of executive roles of increasing responsibility across the financial services payments industry, including President of Retail Payment Solutions at De La Rue, CEO of FinancialSockets, EVP Retail and Banking at MEI, and CEO of Cash Efficiency International. Ian brings to KICTeam core strengths in strategic planning, sales & marketing, and growth equity experience. A British native, Ian received his BA from Manchester Metropolitan University and MBA from Roosevelt University.
Marc Fontaine | Chairman
Mr. Fontaine has over 25 years of experience as a senior executive or consultant for middle-market companies. Before joining Anvil Capital, Mr. Fontaine was the President of AJF Group, a management consulting firm specializing in operations management, operational restructurings, lean manufacturing and logistics. Prior to the AJF Group, Mr. Fontaine was Director of Turbine Airfoils at Pratt & Whitney, where he was responsible for all aspects of airfoil design, development, manufacturing, product delivery and quality. Under his leadership, the division achieved significant productivity improvements while also reducing inventory levels. Previously, Mr. Fontaine spent twelve years at Colts Manufacturing Company, starting as an engineer and ultimately advancing to the position of Chief Operating Officer. Mr. Fontaine was responsible for over 750 employees at Colts, and he led the Company to a 60% increase in earnings.
Mr. Fontaine earned an MBA from the University of Hartford, a BS in Industrial Engineering and Operations Management from Worcester Polytechnic Institute, and a BA in Mathematics from Assumption College. Mr. Fontaine lives in Glastonbury, Connecticut, and is married with two children.
Don Charlton | Board Director
Donald Charlton, Operating Partner, joined Argosy in 2010 and is responsible for evaluating potential investments, performing due diligence, and working with portfolio companies to grow shareholder value. He has over 23 years experience as a C-Suite athlete for venture and private equity backed companies. Mr. Charlton was a founding management team member of InPhonic, the 2004 INC 500 #1 ranked fastest growing private company in the U.S., where the team raised $90 million in private equity and completed a $150 million IPO exit. InPhonic grew to $300 million in revenues and 700 employees in less than five years. Mr. Charlton has diverse industry experience spanning technology, software, manufacturing, ecommerce, Internet advertising/marketing, and professional services. He brings solid middle market buyout experience, having completed 14 acquisitions during his career. Mr. Charlton started his career with Coopers & Lybrand (now PriceWaterhouseCoopers) and held management positions at Baxter Healthcare, Osage Venture Partners, InPhonic (now Simplexity), XM Satellite Radio, Gratis Internet and Venture Catalyst Consulting. Don earned his B.S. from the University of Scranton, an MBA from New York University's Stern School of Business and is a CPA.
For more information, please contact:
Clark Waterfall, BSG Team Ventures, at clark@bsgtv.com
Carolyn Muszynski, BSG Team Ventures, at carolyn@bsgtv.com
Diane Amador, BSG Team Ventures, at damador@bsgtv.com