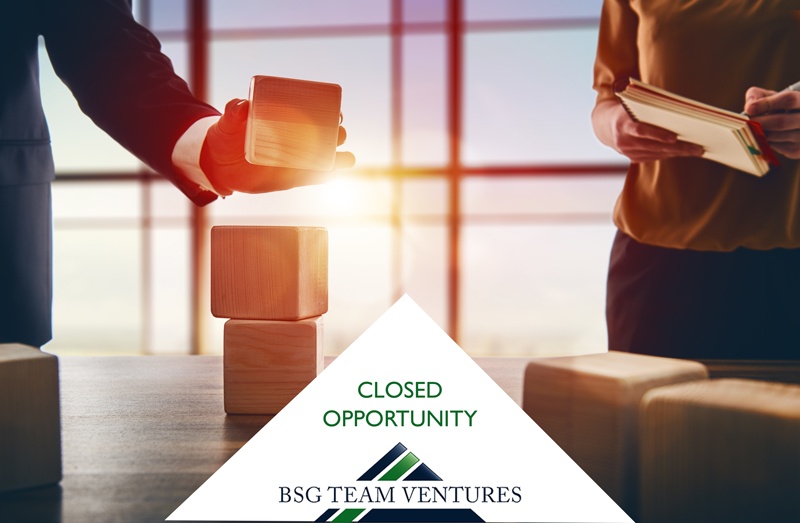 The Company
Better Vehicles Faster. The Future of Vehicle Knowledge Management
The transportation industry has come a long way over the past century. The transition from horse and buggy to 1,000+ horsepower engines and electric hybrid vehicles happened relatively quickly in the larger scheme of human civilization. Of course, with that kind of explosive technological advancement, some growing pains were inevitable.
Today's vehicles are smarter than ever. The average commercial production vehicle rolling off the line has more intelligence under the hood than the so-called supercomputers that took up several rooms just a few short decades ago. Unfortunately, in many respects, manufacturing models are only now just beginning to catch up with those advances.
More intelligent machines require more intelligent means of production, tracking and updating. From engineering to engine line issue resolution and every step in between, today's high-tech vehicles require a higher level of maintenance and production management capabilities.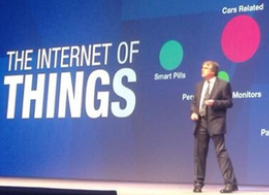 Vehicle knowledge management (Premio) is the science that drives everything they do at Movimento. In order to provide their customers with the most advanced automotive diagnostics products, vehicle tracking, software reflashing services and fleet management solutions possible, Movimento is always developing new ideas and innovations.
For example, Movimento's research and development team is currently fine-tuning the technology that will soon allow every vehicle to go online anywhere in the world and download the latest software updates to its operating system. As cloud-based network technologies continue to advance and wireless bandwidths increase worldwide, the Company looks forward to making the Venturo™ link solution commercially available. Given the increasingly pressing industry need for automotive software updating, the potential for this cloud-based automotive software updating and diagnostics technology is market-changing.
The company was founded in 2003 and is headquartered in Plymouth, Michigan, with additional offices in Gothenburg, Sweden and Hinckley, England.
Movimento Product & Services Offerings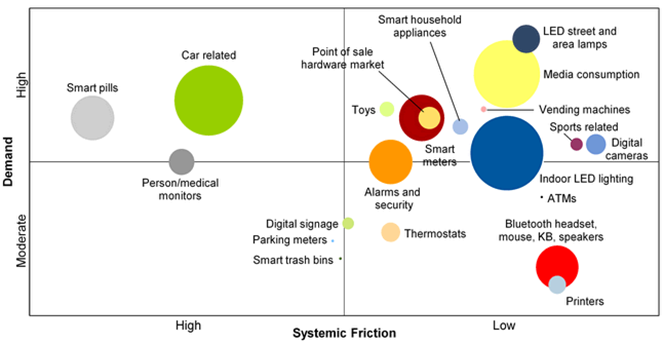 The automobile market is driving forward at breakneck pace. As technological advancements change their capabilities and open more doors, it has become more critical than ever to keep vehicles (and vehicle software) up to date. Consumers are clamoring for more advanced features, better technology and more customizable software in their vehicles. From navigation systems to autonomous parking, cars seem to be built with more software than hardware!
Automobile software is always changing. Whether these changes result from consumer shifts, manufacturer recalls or automotive warranties, the result is the same: Automotive OEMs and the rest of the supply chain need reliable reflash technology to keep vehicles updated effectively.
Why Now?
Car manufacturers have had a turbulent few years: In 2012, General Motors issued 17 recalls involving 1.5 million vehicles; in 2013, 23 recalls were issued for 800,000 cars; and already in 2014, more than 29 mandatory recalls affected almost 13 million units worldwide.
At this point, voluntary and mandatory automobile recalls seem almost commonplace. But to automobile owners, dealerships and rental agencies, these recalls are devastating. Consumers are understandably wary, and if you don't offer proof that your inventory is safe and up to date with new vehicle software, they'll find someone who does.
For dealerships, recalls affect current inventory and future deliveries, which create serious problems for pending sales. Recalls also add a new burden: following up with past customers to make sure they're aware of potential hazards.
PUMA 3: Vehicle Reflashing Revolutionized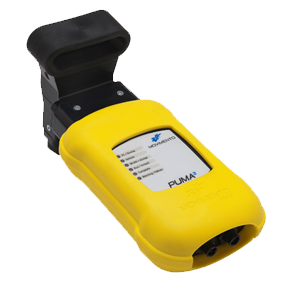 In order to meet the automotive software updating needs of OEMs and component manufacturers worldwide, Movimento has developed the industry's most technologically advanced vehicle reflashing and diagnostic device.
The PUMA 3 from Movimento represents a revolution in handheld vehicle reflash technology. Whether it's utilized in R&D or workshop environments, this versatile and powerful handheld design provides an innovative level of user ease for stand-alone vehicle diagnostics and automotive software updating applications.
Altero: Expert Vehicle Reflash Solutions

Whether the need is a one-time ECU reflash emergency or require ongoing vehicle reflashing services to keep the production line moving smoothly, Movimento's Altero method for vehicle reflashing meets all OEM automotive software updating and vehicle diagnostics needs.
What's more, with Movimento as a partner, through its proactive Altero preparedness program, Movimento takes the time to learn individual customer's unique requirements, preloading its line of advanced handheld vehicle reflash devices to meet the OEM customer's exact specifications. The result is even faster response times to help automotive manufacturers keep production on schedule.
Premio: Vehicle Hardware and Software Integration
Movimento's Premio solution is a comprehensive and integrated approach to managing the hardware and software status of major vehicle systems.
The Movimento Premio service package includes:

Managed update of in-vehicle systems by a dedicated team of Movimento resources

Updates to include hardware (new physical modules / displays) and software (firmware, calibrations)

Movimento team proactively engages with the applicable vehicle owners to schedule updates

Management of system knowledge data in

Nuvolo

by VIN or other unique vehicle ID:

VIN-specific data preparation of automotive software and calibration for accuracy and efficiency

Complete traceability of all data written to and read from the system modules

Diagnostic codes and error messages

Historical record of changes and updates

Secure, managed user rights:
In addition to these core components, Movimento's Premio services include data display and PUMA™ integration, as well as on-site fleet management by a dedicated team of experts.
Venturo: The Leading Software Reflash Technology

Keeping automobiles up to date is more critical than ever. From reducing recall and warranty costs to deploying customized software updates to any vehicle, it is all about delivering Better Vehicles Faster®.
Movimento Venturo is the market-leading software reflash technology providing secure and robust in-vehicle software updates. Think of it as a secure, wireless bridge that seamlessly connects both on-board and off-board environments.
Venturo technology enables Over-the-Air programming of software and firmware updates supporting all possible automotive communication network technologies, including but not limited to CAN, USB, Ethernet, Flexray, LIN and MOST. Venturo brings value throughout the vehicle development process, during vehicle assembly and directly to consumer vehicles.
Think you might be interested?
The Position
Detail of Responsibilities
The Chief Technology Officer for Movimento Group is responsible for playing a strategic role in the overall management of the company, planning and directing the technical aspects including product road mapping and systems management by performing the following duties—
Provide leadership and management to help create, manage, and drive the vision and strategy and promote the proper culture to execute the mission and core values of the company

Develop and lead the execution of product roadmap, product portfolio, and engineering projects, based on customer's requirements, new technologies, and changing market demands in support of company strategy

Stay in contact with key customers and act as a bridge between clients and internal product development

Public face and evangelist of Movimento technology and service offerings at industry events, seminars and with key stakeholders

Establish and implement technical standards and ensures adherence to them for product development and company operations

Build and manage the engineering team and oversees research and development, as well as remain current on the project management status of current projects and products

Participate and contribute to the development, execution and achievement of company's overall strategy
Key skills, experience, and segment background include the following:
FUNCTIONAL Prior Success In—

Technology vision, for both company & industry

Evangelist for both company & industry

R&D leadership

Translating business strategy to technology execution

Product roadmap creation/management

Connected Car ecosystem leader and active contributing voice (conference speaking, standards bodies engagement, etc.)

Software development team leadership of 15+ (high level architectural leadership vs. day to day)

Driving software development excellence (execution success against product delivery milestones) and best practices

Experience with big data/analytics/BI software development and product creation

Education: BS in CS, EE, Math, Physics + MBA preferred

MANAGEMENT & Leadership Experience

Building scalable management processes without suffocating innovation/speed

Success as individual contributor and as player/coach

Remote/virtual team management

Track record hiring A players for A team & "pied piper" for tech talent

INDUSTRY Experience: "Internet of Things"

Connected Car ecosystem

middleware (Nuance, Red Bend Software, Parrot)

diagnostics (OnStar, PLX, Agero/SiriusXM)

hardware (TomTom, Garmin, Harman, Magellan)

Software (GPS related systems e.g. Navteq, etc.)

B2B sensors marketplace

Internet enabled "smart" building automation

Internet enabled industrial automation (ZigBee-enabled, RFID etc.)

B2C Internet of things

Connected house (Nest etc.)

Smart DVRs (TiVo, Roku, Apple TV, etc.)

Wearable smart devices (Fitbit, Nike Fuel band, etc.)

Consumer connected devices (Apple, Google Android devices, Amazon Kindle, etc.)

Remote console and equipment management and monitoring via cellular or satellite (Opengear)

STAGE of Company Experience

Marshalling cash resources, "doing more with less" in scaling business

Experience working with founders, investors, and board directors in closely held companies

Building & scaling brand recognition off of referenceable work

Emerging/growth phase of company development & rapid revenue growth, $20-50M+

CUSTOMER SEGMENT Experience

Connected equipment & devices OEMs

Automotive (Ford, GM, Chrysler)

Industrial (Rockwell)

Prosumer (Garmin)

Enterprise (HP, Cisco, etc.)
General
Finally, this individual should have as many as possible of the traits required to succeed in this leadership position:
High levels of intelligence, analytical strength and conceptual ability.

The ability, and willingness, to set and communicate demanding standards for professional staff and to hold people accountable for their performance; at the same time, sensitivity to, and insight into individuals' capabilities and development needs.

Decisiveness when necessary, coupled with a willingness to seek input and build consensus as much as possible.

Unquestioned honesty and integrity; also, loyalty to colleagues and to the organization, and the ability to inspire loyalty. This person should have the ability to identify and focus on the Company's best interests, rather than the agenda of any individual or group within the firm.

A very high level of energy and commitment, combined with enthusiasm and a positive attitude.

Excellent writing and speaking skills; this individual must be able to communicate complex ideas and information clearly and concisely.

Outstanding planning and organization skills.

Good strategic instincts and long-term vision; the ability to address both big-picture issues and detailed, day-to-day management concerns.

In general, the business and personal skills, and the absolute commitment, required to make a major contribution to The Company during the coming years.
Ideal Candidate Profile
The diagram below illustrates the intersection of competencies critical in the position: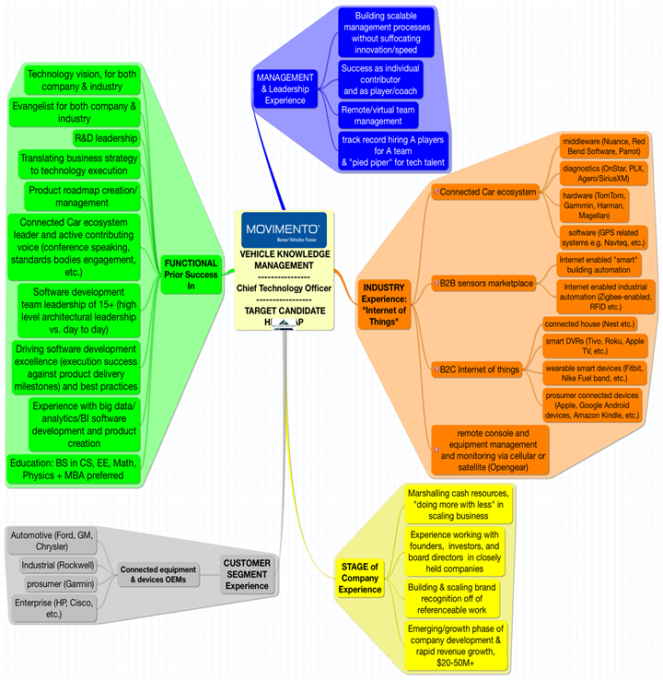 Team
The Movimento team currently consists of approximately 40, with plans for additional growth. This is comprised of 7 in Europe supporting the Puma product globally, and the balance based in Plymouth, MI. The engineering and related team is approximately 15, including development and technical support.
Financial Backing
While Movimento Group has been profitable for several years now and continues to grow via retained earnings, Movimento Group was funded by private equity investors Verdane Capital and Industrifonden in 2007 and then again in 2008. Both investors are growth capital private equity investors based in Scandinavia.
Compensation
Compensation is competitive with the position's requirements. In a performance-based environment, this will include base salary, bonus structure based on corporate qualitative and quantitative business development targets, and a stakeholder position in the company.
More Information
Executive Management Team & Board of Directors
Listed below is a selection of key executives of the Movimento team. See
here for the complete list and profiles.
Ben Hoffman | President & CEO
Ben Hoffman has been President and CEO of Movimento since February 2011. Ben joined the Movimento organization in January, 2005 as founder and President of Movimento North American Operations.
Prior to Movimento, Ben was a Senior Consultant at Inovo Technologies. Inovo Technologies, is an innovation consulting firm. From 2001 to 2003, Ben worked at Accurate Technologies, where he was responsible for Sales & Marketing of high-tech automotive electronics hardware and software systems. In this role, he was responsible for both North American and European Customers. From 1999 – 2001 Ben held the position of Sales Account Manager at Robert Bosch Corporation. In this position he worked in both vehicle calibration and powertrain component and system sales. It was during this time in his career that Ben did a work assignment at Bosch's Headquarters near Stuttgart Germany. Ben's career began in 1994 at Roush Industries as a Development Engineer. His 5 years of experience at Roush included such positions as: Calibration Engineer and Powertrain Development Engineer where he was responsible for Vehicle Build, Dynamometer Testing, Machine Shop and Engine Build.
Ben graduated from Kettering University in December of 1998 with a BS – Mechanical Engineering. In 2004 he graduated from University of Michigan with a MBA – Corporate Strategy, Marketing.
Thomas Stroin | Chief Financial Officer
Thomas M. Stroin has been the Global Chief Financial Officer of Movimento since March 2011.
Prior to Movimento, Tom held several key executive roles at ABB Inc. with the most recent being 11 years as Vice President and General Manager, responsible for multiple Robotic Automation business units delivering complete tooling and equipment systems for both the automotive and general industry market sectors. From 1997 – 2000 Tom was Vice President, Chief Financial Officer. In this position he was responsible for all financial operations and business controlling functions for ABB's $400M Robotic Automation business.
Tom graduated in 1981 from Rutgers, The State University of New Jersey-New Brunswick with a BS Business & Economics, Accounting.
Anders Gryte | General Manager, Europe
Anders Gryte is General Manager for Movimento Europe since January 2012 and is responsible for the European operation and Swedish office.
Prior to Movimento Anders was Marketing Director for CPAC Systems AB. In this role he was responsible for all customer relations, where the main ones were AB Volvo and Yamaha Motors. From 1999 - 2009 Anders had a successful career at Yazaki Europe. His career at Yazaki began as a Sales Engineer and Project Manager responsible for multiple projects for customers AB Volvo and SAAB Automobile. Anders was then promoted to Account Manager with his overall responsibilities being projects, sales and profitability. In 2002 Anders was promoted to Global Account Manager - a role in which he was responsible for global Yazaki business with AB Volvo including Japan, France, US and Sweden. Anders began his career at LMI Selcom AB in the role of Technical Sales where he was responsible for both Asian and Australian Sales.
Anders graduated from Chalmers University of Technology in Gothenburg, Sweden in 1997 with a Master of Science, Automation Engineering.
Dan Presidio | Director, Engineering
Dan brings over 30 years of software development and electronic control module experience to the Movimento engineering organization. Part of that time (14 years) was spent with Ford Motor Company and Visteon Corporation where Dan helped develop and launch multiple Infotainment, Powertrain and Body Control related modules. Throughout Dan's career he has focused on putting robust development tools and processes in place which will be a key focus area as Movimento continues to grow its global product and service offering, customer base and engineering organization.
Peter Wassberg | Chairman
Peter Wassberg joined Movimento Group as Chairman of the Board in 2009. Peter has been a Senior Vice President at Volvo Truck Corporation and a Senior Advisor at Arthur Little. He has more than 18 years of experience in the vehicle industry mainly at Scania CV and Volvo. At Scania, he was R&D Manager and Executive Product Strategy Director for global coordination. As an entrepreneur, he also built a technology based consulting business from zero to 85 people in a three years period. At present, Peter is active in investing and building a number of small and medium enterprises. He holds CEO and/or board chairman positions in these companies.
Peter holds an MSc degree from The Royal Institute of Technology in Stockholm (Sweden) and a diploma in Marketing & Business Economics from Stockholm University (Sweden).
Robert Oswald | Board Director
Mr. Oswald retired from Bendix Commercial Vehicle Systems in January, 2010. He was appointed Chairman in October, 2003, and had served as Chairman and CEO since March, 2002. Bendix, with headquarters in Elyria, Ohio, is a member of the Munich, Germany-based Knorr-Bremse Group, the leading worldwide supplier of pneumatic braking and related safety systems for commercial vehicle and railroad applications.
Prior to the Bendix assignments, Oswald was Chairman, President and Chief Executive Officer of Robert Bosch Corporation, the North American subsidiary of the Stuttgart, Germany based Robert Bosch GmbH. Oswald was also a member of the Bosch Board of Management. Mr. Oswald joined the Bosch organization in 1989, and held the Board and North American management positions from July, 1996 until December, 2000.
From 1983 to 1989, Oswald was vice president and general manager – electronics with Cummins, Inc. in Columbus, Indiana. From 1966 to 1983, he held a series of manufacturing and development positions with Ford Motor Company. He is a 1964 graduate of Kettering University in Flint, Michigan, with a bachelor degree in electrical engineering, and earned an MBA from Michigan State University in 1972.
Oswald is a member of the Society of Engineers and was a past General Chairman of the SAE International Congress & Exposition. He was a charter board member of the Original Equipment Suppliers Association (OESA), and served for 20 years on the board of trustees at Kettering University. Oswald is currently a member of the Board of Directors for Paice, LLC (Baltimore, MD), Perceptron, Corporation (Plymouth, MI), Movimento Group AB (Plymouth, MI), and Hoffman Materials, LLC (Carlisle, PA). A native of Rochester, New York, Oswald resides in Bonita Springs, Florida with his wife, Marcy.
Goran Strandberg | Board Director
Göran Strandberg joined Verdane Capital Advisors' Stockholm office after the 2005 portfolio acquisition from Skandia Liv. He has been a senior advisor at Prosper Capital/Skandia Liv, as well as Partner and Executive Director of Novestra AB (Sweden). Göran has some 20 years of experience in the IT industry, working at Nokia and Cisco, among others. At Cisco he was a member of the European executive management team and managing director of Cisco Systems Nordic.
At Verdane, Göran has been active in helping identify new portfolio acquisition opportunities and in building companies such as Tradedoubler, Coding Technologies, Wireless Maingate and C3 Technologies. Göran holds a diploma in Business and Economics from RMI Business School, Stockholm Sweden.
Jeff Seul | Board Director
Jeff Seul is co-chair of Holland & Knight's Venture Capital and Emerging Companies Team. His practice is focused on corporate matters, mergers and acquisitions, and joint ventures, licensing arrangements and other strategic transactions. Jeff represents clients in the IT, cleantech and healthcare sectors. His clients include investors and companies of all sizes, from start-ups to large enterprises.
Prior to joining Holland & Knight, Mr. Seul was general counsel of Groove Networks, a software company founded by Ray Ozzie, who created Lotus Notes and succeeded Bill Gates as Microsoft's chief software architect following Microsoft's acquisition of Groove Networks. Mr. Seul taught at Harvard Law School for several years before joining Groove Networks. He practiced with law firms in San Francisco and Boulder from 1988-1995, representing emerging growth companies or their investors, as well as large enterprises, in both regions.
Mr. Seul graduated as class valedictorian from Regis College in Denver, was managing editor of the law review at the University of Colorado School of Law, and was a Landon H. Gammon Fellow and a Climenko−Thayer Fellow at Harvard Law School.
Mr. Seul serves, and has served, as a director of several emerging growth companies, including C3 Technologies, Energy Materials Corporation and Movimento Group. He is a member of the MIT Venture Mentoring Service, a group of experienced entrepreneurs and senior executives who coach the founders of MIT affiliated start-ups.
Mr. Seul serves as chairman of the Peace Appeal Foundation, an international NGO that helps catalyze and support conflict resolution processes that contribute to the prevention or cessation of violent political and ethnic conflict.
For more information...
Please contact:
Clark Waterfall, BSG Team Ventures
Gordon Jackson, BSG Team Ventures
Diane Amador, BSG Team Ventures
Please also submit your resume here.