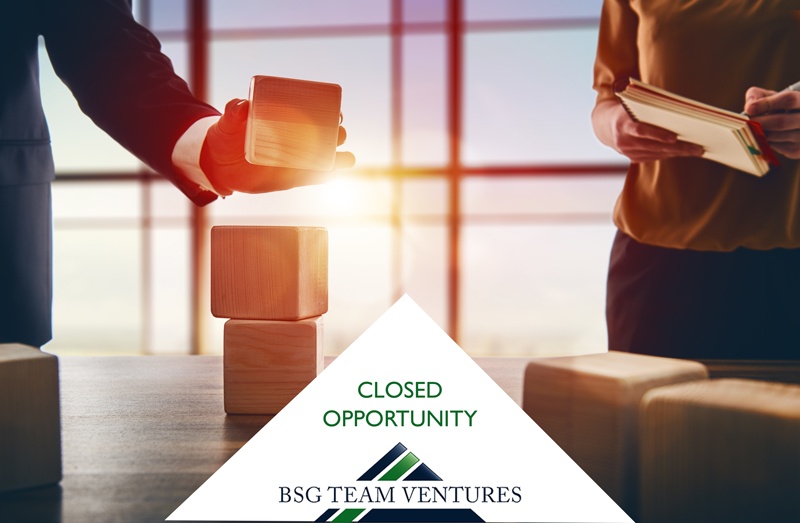 Chief Revenue Officer
POSITION OVERVIEW
Texas Teachers seeks a seasoned business development executive to lead double-digit growth within the organization. Reporting to the CEO, the CRO will lead Texas Teachers' national expansion initiative and be responsible for setting expansion strategy, negotiating state approvals, leading market entry and building market leadership. Initial focus will be on working state by state to negotiate accreditation for Texas Teachers' Alternative Certification Program ("ACP").
Does this sound like the opportunity for you? Read on...
THE COMPANY
In Brief...
Texas Teachers is the leading Alternative Certification Program for teachers in Texas. The company pioneered a streamlined program that offers new teachers the most effective route to the classroom. Texas Teachers provides immediate, online access to training, tests and other important features that help new teachers become eligible and competitive for employment as soon as possible.
Texas Teachers accounts for 20%+ of all new teachers (ACP and traditional) in Texas annually, is larger than the next 13 ACP providers combined and dominates its defined industry with 40%+ market share that continues to grow. It delivers its curriculum via fully online (78%) and blended in-person (22%) instruction to individuals wishing to pursue a career in teaching. Texas Teachers provides a strong value proposition not only to new teachers, but also to school districts who seek talented and diverse teachers to lead their classrooms and drive student achievement. Texas Teachers works with all the state's 1200 school districts, private and charter schools, and has helped tens of thousands of people start a career in teaching. Since their founding 10 years ago the company has issued over 30,000 certificates to newly hired teachers and Texas Teachers graduates have impacted the lives of over 1 million children in Texas classrooms. The company has consistently grown revenue at a double digit rate and has recently been recapitalized by Gauge Capital.
Texas Teachers is dedicated to setting the benchmark in their industry for performance, customer value and organizational responsibility. Their program continually strives to be the most effective and streamlined path for teacher certification in Texas. They constantly challenge themselves to innovate and find better solutions to serve their customers, as a result, the management team and Gauge Capital have recently set a strategic agenda to expand geographically and through the introduction of related services.
About Gauge Capital
Gauge Capital partners with owners, managers and equity stakeholders of successful middle-market companies to maximize their potential. As the largest investor in their own funds, their interests are aligned with those of their partners. Their primary aim is long-term, sustainable value creation through transformational change as well as organic and strategically acquired growth.
Gauge Capital has a history of superior performance in their returns and the performance of the companies with which they partner. They collaborate with management and their deep network of influencers and advisors and primarily focus on four things:
Optimizing the strategy and value creation agenda.

Ensuring the right talent exists at the management and board levels.

Creating alignment among all stakeholders.

Providing sufficient capital to achieve the company's vision.
In order to focus their energies and create success, Gauge Capital is more selective and make fewer investments than many other firms. Their results reflect this focus.
THE POSITION
Based in Houston, Texas, and reporting directly to the CEO, the CRO will be a member of the senior executive team and an active participant in the development of the strategy and overall direction of the business. The CRO will be an active leader in marketing and business development, particularly in the expansion of geographies and service lines. The CRO will have the following responsibilities:
Develop the strategic plan for new markets and service line expansion with CEO, including list of priorities for state by state growth.

Build new market and service teams.

Execute new market and service line plans, obtaining necessary state approvals and initial penetration.

Develop thought leadership and operational metrics that will drive performance.

Integrate operations and compliance with shared service center of excellence.

Manage the marketing, business development and new market teams.

Help define the company's customer acquisition model and refine and improve its marketing spend to drive ROI.

Lead partnership efforts with Independent School District to develop creative approaches to attract, certify and train high caliber teachers.
THE CAREER OPPORTUNITY
For a proven business development leader, this position offers the following career opportunities—
The chance to work in a strategic role for an industry leader poised to extend its market success.
The opportunity to drive growth in a company—to take a Texas based company and expand it nationally...and to be compensated accordingly.
The opportunity to work in a fast growing and exciting segment of education proven to make a difference in a both teacher's and student's educational success.
The chance to lead both strategy and execution in a senior role.
The opportunity to benefit from an equity position in a rapidly growing, PE backed organization.
The opportunity to live and work in the attractive Houston area.
THE IDEAL CANDIDATE
The ideal candidate currently works as a VP of Business Development; a proven leader with initiative, strong leadership and communication skills and is an effective and collaborative team member and possesses a strong entrepreneurial spirit. S/he should possess at least 12 – 25 years of experience in similar roles with progressive responsibility. A bachelor's degree is required; MBA would be a plus. Specific industry experience in education sector is not required. Prior experience working with professional investors and being part of a team that achieved a successful outcome would be considered positive.
Specifically, this individual brings the following skills and attributes:
Proven track record of entering and growing new markets.

Strong business development and sales experience.

Experience in dealing with state policy makers, lobbyists, consultants, and others operating in the government regulatory market.

Experience scaling a service organization across multiple states.

Strength in both B2B (to states and districts) and B2C (to teachers) sales and marketing.

Strong problem solving orientation coupled with the ability to identify and execute strategic solutions.

Comfort level managing situations/projects requiring both extreme detail orientation and strong conceptual and strategic skills.

Entrepreneurial spirit with the ability to create his/her own success.

Capable of eventually being CEO.
COMPENSATION
Compensation will include salary, performance bonus, and stock options commensurate with the individual's experience.
TRAVEL
Travel will be in no more than 40% in a year.
INTERVIEW PROCESS | BACKGROUND CHECK
Texas Teachers has an Employment Application, Work History and Background Check (provided to candidates). The background check includes compensation verification, professional references, employment and education verifications, state and federal criminal history reports, and drug screen.
Resume and cover letter should be posted to the BSG website. No phone calls please.