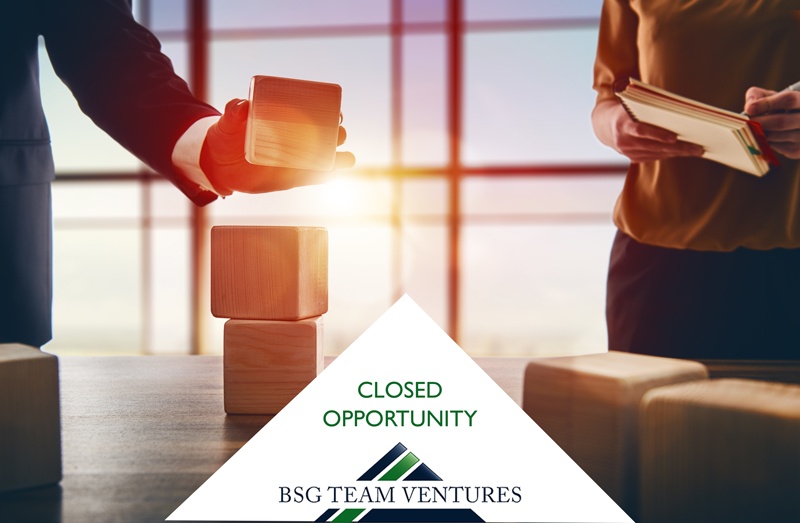 Chief Revenue Officer
---
| | |
| --- | --- |
| Reports To: | CEO at CFM Religion Publishing |
| Location: | Cincinnati, Ohio |
| Website: | Standard Publishing |
---
STANDARD PUBLISHING IN THE NEWS
Yancy Continues Partnership with Standard Publishing for 2016 Vacation Bible School Program
Standard Publishing Announces 2016 VBS Program
Expanded commentary line now features ESV® edition and new NIV® study Bible
POSITION OVERVIEW
Reporting to the CEO of CFM Publishing and Standard Publishing, the Executive VP & Chief Revenue Officer (CRO) is responsible for creating and maintaining a revenue generation process and a business development appliance that aligns with the strategic direction of the company. The CRO will be responsible for all aspects of Direct Sales management, Channel Sales management, Business Development and Marketing. Leading a cross functional team of ~30, the CRO will oversee the Marketing, Sales, Outbound Call Center and Customer Service functions of the Standard Publishing organization.
Does this sound like the opportunity for you? Read on...
THE COMPANY
Founded in 1866, Standard Publishing is a recognized leader in providing programs, resources and publications to serve non-denominational evangelical Christian Churches. The Company offers true-to-the-Bible materials including classroom curricula, books, magazines, and vacation bible school.
Standard Publishing's vision is to be recognized as a growth-oriented provider of excellent Christian resources that meet the spiritual needs of the church and family. Their mission is to provide true-to-the-Bible resources that inspire, educate, and motivate people to a growing relationship with Jesus Christ.
For over 150 years, Standard Publishing has served Christian churches worldwide. Most widely recognized as a leader in Children's and Adult resources, Standard is the publisher of time-tested brands like:
Christian Standard® and Lookout Magazines – Subscription base of over fifty thousand churches

Vacation Bible School – Award winning

Heartshaper® – Children's' Sunday School Curriculum

Encounter™ - Teen Sunday School Curriculum

Standard Lesson Commentary® – Adult Sunday School – 350,000 units sold annually
Vacation Bible School
For over 89 years, Standard Publishing has served Christian churches around the world with award-winning Vacation Bible School resources. Recognized as biblically sound, yet fun and easy to teach, Standard's VBS touches over one million children and adults every summer. Most recently Standard's VBS was rated:
Overall Best Value – Independent Research Greystone Global LLC 2010

Best Overall VBS – About the Children's Department 2010, 2011

2015 VBS Top Pick - About the Children's Department 2015
Sunday School Curriculum
Whether educating children, teens, or adults, Standard's quarterly curriculum is true to the Bible – a promise kept for more than a century. The curriculums include proven resources for teachers and students in lessons that engage learners with age-appropriate Bible teaching, activities and discussions.
THE POSITION
Standard Publishing is seeking a Chief Revenue Officer to oversee the VP of Marketing, the VP of Sales, Outbound Call Center Manager and the Director Customer Service along with their departments; provide strategic direction, create and implement initiatives that support the revenue acceleration plan and serve as chief spokesperson for the division.
Specific responsibilities and expectations include the following:
Create and implement a revenue acceleration plan to create demand, growth and result in achieving or exceeding targeted revenue goals

Create, install and manage a complete revenue process from prospect to sale for each revenue objective

Audit, track, and control all revenue generation activities through the ELAN CRM

Perform appropriate pipeline management activities to ensure profitable revenue targets will be achieved and to determine, in advance, the level of risk to obtaining desired goals and what adjustments should be made to accelerate revenue

Work with the executive team and shared services to continually improve the alignment of each functional group to ensure divisional needs are met in timely, effective and accurate manner in the areas of IT, HR, Finance and Operations

Manage departmental budgets and ensure actual spending is within budgeted levels

Cultivate, hire, and manage talent in alignment with the revenue goals and objectives
THE CAREER OPPORTUNITY
To an experienced CRO, this opportunity offers several attractive features:
The opportunity to be the principal sales and revenue driver in a company
The opportunity to join a mature and profitable industry leader, but as part of a small executive team—to have "a seat at the table" as the company charts its future
The opportunity to work at a company with a core set of values and principles
The opportunity to work in Cincinnati, OH
THE IDEAL CANDIDATE
The ideal candidate is currently a VP or Director of Sales or Online Direct Marketing with experience selling and managing cross-functional teams that sell products over the web. S/he has experience selling products to B2B and B2C markets, and has a proven track record leading a sales team focused on customer acquisition and loyalty.
Specifically, this individual has –
Strong P&L experience in developing and executing a sales plan whereby all business functions are centered toward achievement of the short term and long term revenue goals

Demonstrated success in managing the sales Assure profitable revenue targets are achieved for each channel and understand the levels of risks as well as opportunities

Strong ability in creating key business specific metrics, driven by data analytics, to measure sales and marketing productivity

Proven success in generating sustainable revenue growth of specific product offerings through the direct sales channel

Proven ability to construct and deliver effective reports and presentations to CEO, Executive Leadership as well as Board of Directors and/or Investor Groups

Experience in creating successful sales compensation plans that support the overall corporate revenue Has a proven track record of creating and implementing performance incentive plans designed to reward sales success

Effective negotiator, with the proven ability to close large systemic wide agreements in excess of $100K

Outstanding oral and written communication skills to a range of audiences including board members, employees and key stakeholders within the marketplace

Demonstrated success in growing revenue via call center and web, channels of distribution

Experience in expense budgeting and cost management - building sales and marketing budgets tied to goals and managing within those budgets

A solid understanding of Microsoft office applications, corporate finance, distribution operations and human resources

BS or BA degree from accredited university in business, finance, economics, or related degree required

MBA preferred

Publishing background and knowledge of the Christian Publishing and Editorial Management market, a plus
Culturally and temperamentally, the ideal candidate is a team player who believes that individual success flows from the overall success of the organization. This involves a range of personal attributes-- flexibility and adaptability; a great work ethic; leadership with minimal supervision; an ability to analyze and evaluate one's own (and other's) performance and to develop plans to improve performance; excellent presentation skills; willingness to take responsibility for both success and failure—a thick skin; self- confidence and a positive attitude about self, company, and marketplace; consistent, effective people skills; sincerity, trust, believability and warmth; and a strong desire for success.
COMPENSATION
Compensation will include salary and bonus in line with the individual's experience.
TRAVEL
Travel will be at least 30%.
INTERVIEW PROCESS | BACKGROUND CHECK
Standard Publishing has an Employment Application, Work History and Background Check (provided to candidates). The background check includes compensation verification, professional references, employment and education verifications, state and federal criminal history reports, and drug screen.
CONTACT
Resume should be sent as a Word document to Ralph Protsik and Todd Hand, and also posted on the BSG website, www.bsgtv.com. No phone calls please.