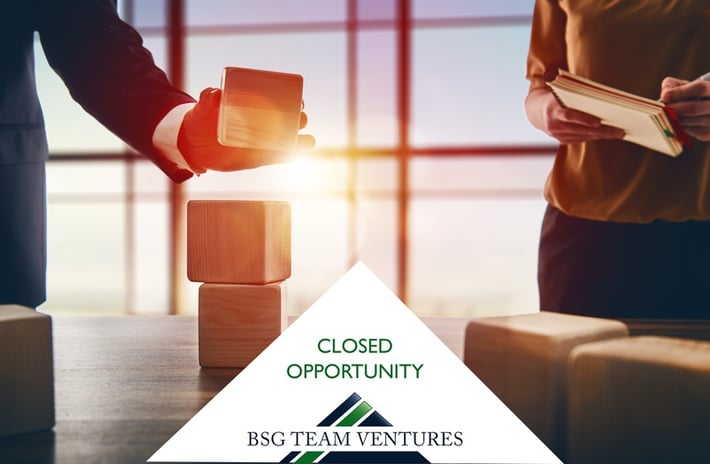 OPPORTUNITY OVERVIEW
Chief Financial Officer
Dallas/Fort Worth, TX
THE COMPANY
AgBiTech addresses the urgent need to control agricultural pests safely, effectively and with minimal impact on the environment. It does this by producing a range of biological pest controls that produce cutting edge, reliable and environmentally-safe solutions that make farming more profitable and sustainable.
Since 2002, AgBiTech has developed farmer centric solutions that innovatively target some of the world's most insidious caterpillar pests. AgBiTech operates in the $2 billion biological crop protection market and offers a unique product set which contain insect virus that targets specific pests but it is completely harmless to other organisms.
AgBiTech's products deliver cost savings and have been proven to be reliable over time. AgBiTech combines farming knowledge with cutting-edge science and proprietary technology to develop and manufacture its products. AgBiTech is committed to providing growers with the best solution to ensure minimal pest damage on their crop while maintaining the long-term sustainability of their crops and the surrounding ecosystem. The team includes specialists in the field to provide on the spot advice.
With manufacturing facilities in both the US and Australia, AgBiTech is able to meet demand globally. The company is able to respond quickly to unexpected requirements due to short formulation lead times, a large depot network, buffer stocks and rapid in-field support. The AgBiTech product is a cost-effective solution to managing caterpillar pests.
When scientists help found a company, you can be certain innovation and research are a priority. AgBiTech prides itself on being an innovator. The company is known as the global leader in baculovirus pest controls and has a robust pipeline of new products to continue building upon its competitive advantage.
This is an exciting time for AgBiTech as the company is moving its world headquarters to Dallas/Fort Worth, Texas and completing production lines capable of fulfilling demand in North and South America. A major milestone occurred last December 2015 when Paine & Partners, a US based global investor in agricultural and food products became a majority investor in the company. Paine & Partners' involvement has brought on a world-class team of board members to work with management in becoming the undeniable leader in biological pest management.
PRODUCTS & TECHNOLOGY
Biological insecticides registered in the US and Brazil, for control of major caterpillar pests in soybeans, corn and horticulture. Australia's leading biological insecticide for managing Helicoverpa – the most significant caterpillar pest worldwide. The only registered product to optimize performance of Vivus Max in the field. Unique blend of plant volatiles to attract and kill pest moths before they lay their eggs.
THE POSITION
As a key member of the management team, the CFO will provide both strategic financial input and leadership on decision-making issues affecting the organization in financial reporting and controls as well as its global strategic direction. The CFO will develop sophisticated financial planning, budgeting and forecasting models for operating and capital purposes, product costing, profitability and contribution analyses and special project analyses as needed. The key to success in this role is the ability to identify financial metrics, sound guidance on financial trends and prospects, and an attention to detail in managing the fast-growing business. The CFO will also be accountable for the administrative functions of the business. The CFO will be tasked with bringing a strategic mindset to the finance function and serving as financial strategist, while managing the day-to-day requirements of the finance, legal & HR departments.
The CFO will be part of the executive operating team with principal responsibilities including:
Providing finance, treasury, budgeting and forecasting, audit, tax, accounting, and metric management activities for the organization.

Providing strategic and tactical thinking, as well as broad business insight. Take a leadership role in developing the financial strategy to support the growth of the business, while continuing to drive operating efficiencies.

Interacting with the company's investors and outside independent audit firm, including producing monthly financial statements for Board, CEO and other stakeholders.

Supporting & partnering with senior management team to improve ongoing analytical and financial management data and insight, developing and utilizing forward-looking, predictive models and activity-based financial analyses to provide insight into the organization's operations and business plans.

Managing multinational operations, including transfer pricing, FX translation and consolidation of entities in multiple jurisdictions, including Australia, USA and Brazil

Overseeing all corporate regulatory and tax reporting.

Preparing annual operating and capital budgets and cash flow projections.

Establishing best practices, identify and implement operational and system enhancements, and recommend new initiatives.

Maintaining and improving a "dashboard" of key metrics and distribute weekly and monthly reports.

Overseeing cash, funds, investment and asset management.

Carrying out and analyzing studies of general economic, business, and financial conditions and their impact on the organization's policies and operations.

Ensuring financial compliance with company procedures, programs and government regulations.

Evaluating and recommending business partnership opportunities.

Managing administrative functions of the company including HR, IT, Legal and Risk Management (including insurance coverages)
IDEAL CANDIDATE PROFILE
A summary of key competencies required to be successful include the following:
QUALIFICATIONS
Bachelor's or higher level degree

Professional & educational Certifications: CPA
FUNCTIONAL Experience
Minimum 7 years of experience as a senior financial executive

Financial




-Forecasting and budgeting




-Cash management (AR/AP, treasury)




-Board reporting for an investor-backed firm




-Financial dashboard creation & management of KPIs




-Multinational bookkeeping




-Modeling and financial analysis (financial impact on customers, markets, products)




-Audit & regulatory management




-Accounting & monthly closes




-Tax, including revenue recognition, transfer pricing & stock options accounting, etc.

IT and Administrative




-HR and payroll systems




-Financial systems (incl. accounting software and inventory databases)




-Staffing, oversight & reporting




-Office management

Legal




- Contracts: Creation, review & management




o Customers




o Insurance policies




o Vendors
INDUSTRY
Agricultural experience is not required.

General manufacturing experience within a firm and industry that has multinational operations preferred.
CORPORATE STAGE
Building processes and best practices without suffocating speed, innovation, and client satisfaction

Working with Board of Directors comprised of investors

Builder leader vs. optimizer leader
MANAGEMENT & LEADERSHIP EXPERIENCE
Entrepreneurial, experience in growing a business

Global experience

Driving creation and buy-in to KPIs, goals, metrics within own team and cross-functionally where appropriate/necessary

Hands-on orientation and ability to work independently with a small team

Ability to deal respectfully with scientists and technical staff
GENERAL
Finally, this individual should have as many as possible of the traits required to succeed in this leadership position:
High levels of intelligence, analytical strength and conceptual ability.

Decisiveness when necessary, coupled with a willingness to seek input and build consensus as much as possible.

Unquestioned honesty and integrity; also, loyalty to colleagues and to the organization, and the ability to inspire loyalty. This person should have the ability to identify and focus on the

Company's best interests, rather than the agenda of any individual or group within the firm.

A very high level of energy and commitment, combined with enthusiasm and a positive attitude.

Excellent writing and speaking skills; this individual must be able to communicate complex ideas and information clearly and concisely.

Outstanding planning and organization skills.

Good strategic instincts and long-term vision; the ability to address both big-picture issues and detailed, day-to-day management concerns.

In general, the business and personal skills with the absolute commitment required to make a major contribution to The Company during the coming years.

Attention to detail required to deliver consistently accurate data, information and reporting on time and on budget.

A sense of ownership, not just of his or her own work, or that of their department, but a sense of ownership for the company as a whole.

Work ethic required to do what it takes to get the job done, and invest the time required to deliver on key responsibilities in a timely fashion.
FINANCIAL BACKING
The company is backed by Paine & Partners, a New York based private equity firm that focuses on agricultural and food companies globally. They made a strategic investment in the company in December 2015. Here's a link to their press release.
COMPENSATION
Compensation is competitive with the position's requirements. In a performance-based environment, this will include base salary, bonus structure based on corporate qualitative and quantitative strategic KPIs, and an equity upside position in the company.
EXECUTIVE MANAGEMENT TEAM & BOARD OF DIRECTORS
Listed below is a selection of key executives of AgBiTech:
Anthony Hawes – Co-Founder, Chief Executive Officer and Director
Anthony co-founded AgBiTech. In 2013, he was appointed CEO and is leading the company's global expansion into North America, South America and Europe.
As CEO, Anthony manages the company's regulatory affairs and international development. Before taking up the position of CEO, Anthony headed the company's field development, regulatory affairs, marketing and sales functions. He played a key role in establishing the company as a leading supplier in the Australian market. Prior to AgBiTech, Anthony worked with Bayer Crop Protection.
Anthony also gained valuable industry experience with Agrisearch Services. The company is a contract field trial provider, testing pesticides across a wide range of agricultural industries including broad acre cropping, pome fruit, grapes, cotton and turf in a large geographical area from central Victoria to Southern Queensland.
Dr. Paula Marçon – Vice President - Global Development
Dr. Paula Marçon joined AgBiTech in May of 2016 to lead the Global Field Development & Regulatory Program of the Company's Portfolio of Baculovirus-based Bio-insecticides. She will play a key role in building AgBiTech's leadership position in NPVs and establishing new standards for this product category, both from a field performance and regulatory standpoint.
Dr. Marçon is a certified 6-Sigma Black Belt Project Manager. Prior to joining AgBiTech, she was a Global Research & Development Product Manager at DuPont and has extensive experience developing important insecticides for caterpillar pests. Of particular note was Paula´s leadership role in the global commercialization, development, knowledge transfer, and launch of the Anthranilic Diamines. Over the years, Paula has been an active member of IRAC. She served has President of IRAC-Brazil for 5 years and as executive member if IRAC International Steering Committee and Diamine Working Group for 4 years.
Dr. Holly Popham – Chief Scientist
Leading research entomologist and insect virologist Holly Popham, was the first Chief Scientist appointed by AgBiTech. Holly joined the company in late 2013 with the goal of making baculoviruses more effective and affordable in modern agriculture for insect pest control.
Holly is responsible for leading AgBiTech's research and development program as well as managing the company's research laboratory based at the University of Missouri Life Science Business Incubator in Columbia, Missouri. Holly also works closely with AgBiTech's Australian-based Production Facility Manager, Dr. Mark Kinkema, to enhance the company's production efficiency, quality controls and insect rearing techniques.
Prior to joining AgBiTech, Holly held positions researching baculoviruses with the United States Department of Agriculture's Agricultural Research Service and before that with the United States Forest Service.
Adrian Lywood – Plant and Equipment Manager
Known as "Mr Fix It" by AgBiTech staff, Adrian is the manager of the plant and equipment team. He ensures our complex manufacturing systems are in place and fully functioning to meet outputs and production targets. Adrian also oversees the development and construction of the company's expanding production facilities, including structural design, and is involved in the conception, development and procurement of new machinery.
Along with his knack for all things mechanical, Adrian has also worked as a commercial helicopter pilot and a carpenter. Prior to joining AgBiTech in 2011, he was a foreman with a Sydney-based construction company. He first began his career as a cabinetmaker and ended up representing Australia - ranking 15th globally at the 2003 International WorldSkills competition in Switzerland.
Adrian spends his spare time keeping fit as well as surfing the beaches in south-east Queensland or northern New South Wales. He enjoys the challenges of his job because "being part of a company like AgBiTech has been highly rewarding."
Dr. Mark Kinkema – Insectary and Production Manager
Dr. Mark Kinkema joined AgBiTech in 2013, and is responsible for managing the company's large insectary of Helicoverpa armigera. Mark also manages the Production and Infecting Lines that are involved in generating the company's viral insecticide. AgBiTech's baculovirus-based biological insecticide is utilized domestically and overseas for the control of Helicoverpa spp. larvae, a major agricultural pest.
As AgBiTech develops additional baculovirus-based insecticides to other key pests, Mark helps to coordinate the transition from laboratory research to Production scale operations.
Prior to joining AgBiTech Mark lectured at the Queensland University of Technology, and managed research programs in Plant Biotechnology at the Queensland University of Technology, The University of Queensland, and Duke University, USA. He has also managed research projects for Syngenta, a multinational company that is a global leader in agricultural biotechnology. Mark grew up in the USA and relocated to Australia in 2004 with his wife Janelle. Mark and Janelle now have a daughter, Tyler, and call Australia home.
BOARD OF DIRECTORS
John Atkin – Former COO of Syngenta
Robert Berendes – Former Head of Business Development of Syngenta
Jeff Bidstrup – Co-founder of AgBiTech and CEO of Bidstrup Farming Co.
David Browne – Director at Paine & Partners LLC
Doug Rathbone – Former CEO of Nufarm
Kevin Schwartz – Co-Founder and President of Paine & Partners LLC
John Stewart – Managing Director of PGG Wrighton Australia
Click here to apply.