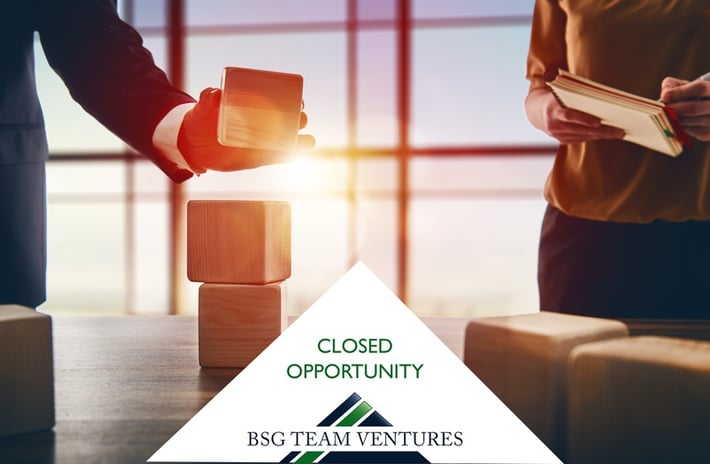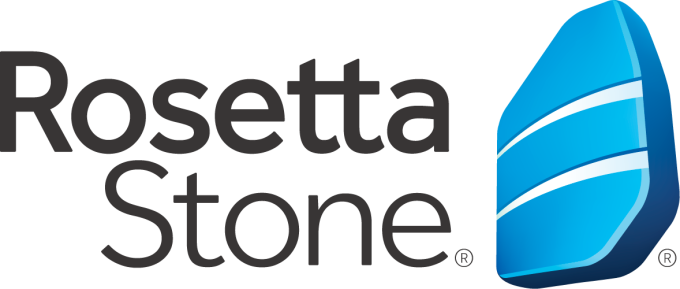 Chief Executive Officer
---
---
WHAT USERS SAY
"After four months of using Rosetta Stone, I am the most confident that I have ever been in my ability to engage in conversation in French… Thanks to Rosetta Stone (and in particular thanks to the practice in the Studio sessions)… I will feel confident in my ability to field questions about my research in French."
"My son was living in Sydney at the time; we went to visit. He's now living in Auckland, New Zealand, with a lovely young woman he met through work while in Sydney. Even when he transferred to Copenhagen, Denmark, they stayed in touch and visited when they could. Their relationship is the reason I'm learning German...When they marry, the ceremony will be in her hometown in the Bavarian region of Germany...I believe we'll get closer to understanding each other if I learn official German... I really enjoy the course... thank you for Rosetta Stone!"
"I chose to sing opera and classical music. Then learning languages - Italian, French, German - had purpose and became fun... Fast forward to about 5 years ago - I no longer sing professionally, and had not needed much of any foreign language for several years... Then 4 years ago I went to Lugano, Switzerland for a conference, and couldn't put a sentence together. It was time to re-learn... Rosetta Stone suits me perfectly: studying when I want, for as long as I want, and easily showing me what mistakes I make. I love the sounds of different languages and now want to study a new one each year."
ROSETTA STONE IN THE NEWS
Rosetta Stone Inc. Reports Second Quarter 2015 Results
Rosetta Stone's "Learn Languages" Android Tablet App Recognized with 2015 Tabby Award
Students Complete Record Number of Reading Skills Activities on Lexia Reading Core5
The TORONTO 2015 Pan Am/Parapan Am Games Selects Rosetta Stone to Provide Language Training Programs for Volunteers
Does this sound like the opportunity for you? Read on...
THE COMPANY
Overview
Rosetta Stone Inc. (NYSE: RST) is dedicated to changing people's lives through the power of language and literacy education. The company's innovative, personalized language and reading programs drive positive learning outcomes in thousands of schools, businesses, government organizations and for millions of individual learners around the world.
Founded in 1992, Rosetta Stone pioneered the use of interactive software to accelerate language learning and is widely recognized today as the industry leader in providing effective language programs. The company's cloud-based programs allow users to learn online or on-the-go via tablet or smartphone, whether in a classroom, in a corporate setting, or in a personal learning environment. Rosetta Stone is also a leader in the literacy education space, helping millions of students build fundamental reading skills through its Lexia Learning division. Additionally, Fit Brains business offers personalized brain training programs developed by neuroscientists and award-winning game designers to be fun and help keep brains sharp.
History
Rosetta Stone began with one man's quest for a better way to learn a language. Allen Stoltzfus began studying Russian in the 1980s, but became frustrated with his slow progress. Fortunately, he knew there was a better way to learn a language, through immersion, which he had experienced years earlier while studying in Germany. Allen's command of German was a direct result of being a part of the culture and the world of Germany, instead of sitting in a classroom. He immersed himself in the language, and discovered German the way he had acquired his first language…naturally and without translation.
And so, an idea was born. Allen envisioned using computer technology to simulate the way that people learn their native language—with pictures and sounds in context, and with no translation. Allen went to his brother-in-law, John Fairfield, who had a Ph.D. in computer science, to explore the possibilities. John loved the idea, but he and Allen had to wait until technology caught up with their vision.
That time came in 1992 when Fairfield Language Technologies was founded in Harrisonburg, Va. Allen, the company's Chairman and President, recruited his brother, Eugene Stoltzfus, from the world of architecture to be the company's first Executive Vice President. Eugene also lent design expertise to the structural and visual components of the program, which quickly went from a dream to a reality.
In another flash of brilliance, Allen, John and Eugene called their product "Rosetta Stone," named after the artifact that had unlocked the secrets of Egyptian hieroglyphics for linguists. The name certainly fits, as Rosetta Stone's products now unlock learning success for millions of users worldwide. Allen passed away in 2002, but his legacy of achievement and innovation inspires the company to this very day. Eugene filled the role of President and Chairman until the end of 2005. Tom Adams was named CEO in 2003 and with his innovative leadership and passion for language-learning, took Rosetta Stone global, establishing offices in Europe, Japan and Korea. In 2006, the company was sold to investment firms ABS Capital Partners and Norwest Equity Partners, and was renamed after its signature product. Rosetta Stone Inc. (RST) became publicly traded on the New York Stock Exchange in April 2009, and has since continued to provide language-learning solutions in over 30 different languages in more than 150 countries.
Steve Swad, previously the company's CFO, took over as CEO in 2012 and led Rosetta Stone's transformation to a cloud-based business model that goes beyond language learning and deeper into education technology. Under Steve's leadership, the company expanded to Brazil, the Middle East, and, in 2013, acquired four companies: the creators of the popular Fit Brains Trainer, Vivity Labs Inc.; one of the world's largest online language-learning communities, Livemocha; international language company Tell Me More; and the premier reading technology company, Lexia Learning. These critical acquisitions further propelled Rosetta Stone as the leader in education technology.
Today, while Rosetta Stone still calls Virginia home, the company has offices all over the U.S.— including Boulder, CO, San Francisco, CA, Austin, TX, Seattle, WA, and Boston, MA—and the world.
Business Segments
Rosetta's business is organized into three operating segments: North America Consumer, Rest of World (ROW) Consumer, and Global Enterprise & Education.
The North America Consumer and ROW Consumer segments derive revenues from sales to individuals and retail partners. The North America Consumer segment includes sales made within the U.S. and Canada; the ROW Consumer segment includes sales made in countries other than the U.S. and Canada. The Global Enterprise & Education segment derives revenues from sales to educational institutions, government agencies, and corporations worldwide.
Products and Services
Global Enterprise & Education
Rosetta Stone also offers a series of technology-based interactive language-learning solutions for schools, businesses and other organizations as well as reading and literacy solutions for schools. Rosetta Stone also offers administrator tools for performance monitoring and custom solutions to ensure that organizations achieve desired outcomes. Through the company's professional services, it can provide expert implementation and training services to drive critical business solutions.
Language-Learning Solutions: Rosetta Stone provides web-based language-learning solutions that are primarily available online. The core language-learning suite offers courses and practice applications in multiple languages, each leveraging the company's proprietary immersion methodology and innovative technology features. Available in 24 languages and designed for beginner to intermediate language learners, Rosetta Stone Foundations builds fundamental language skills using proprietary context-based, immersion methodology and innovative technology features.
Rosetta Stone Advantage is available for all proficiency levels in 9 of the 24 languages and focuses on improving everyday and business language skills. The company's Advanced English for Business solution serves multinational companies seeking to build their employees' English language proficiency so they are able to communicate and operate in a global business environment. Specifically designed for use with Rosetta's language-learning solutions, Global Enterprise & Education customers may also purchase its audio practice products to enhance the learning experience.
Literary Solutions: Lexia Learning solutions provide explicit, systematic, personalized reading instruction for students of all abilities in grades pre-K through 5 and a reading intervention program designed for remedial students in grades 6 and above. Lexia's solutions deliver norm-referenced performance data and analysis to enable teachers to monitor and modify their instruction to address specific student needs. These literacy solutions are provided under web-based subscriptions.
Global Enterprise & Education
Rosetta Stone offers a broad portfolio of technology-based learning products for personal use to the global consumer. Powered by the company's widely recognized brand, and building on its 22-year heritage in language-learning, the interactive learning solutions include a portfolio of language-learning, kids literacy and brain fitness solutions.
Many of the Rosetta Stone consumer products and services are also available in flexible and convenient formats for tablets and smartphones. Mobile apps enable learners to continue their lessons on the go and may be available for download through the Apple App Store, Google Play, Amazon Appstore for Android, and Windows Store.
Rosetta Stone Language-Learning Solutions: Rosetta Stone provides intuitive, easy-to-use learning programs that are available under a web-based software subscription and in perpetual formats including digital download and CD. The company's language-learning suite offers courses and practice applications in multiple languages, each leveraging Rosetta's proprietary immersion methodology and innovative technology features. Beginner to intermediate language-learning products are available in 30 languages to build fundamental language skills. Advanced language-learning products are available in 9 of the 30 languages and focus on improving everyday and business language skills. Also offered are online services to enhance and augment learners' capabilities.
Rosetta Studio is an online service that provides conversational coaching sessions with native speakers to practice skills and experience direct interactive dialogue. Rosetta World is an online service that provides a world-wide community for users around the world with games, online chat, and other features to improve language skills. Its perpetual language-learning packages include access to Rosetta Studio. Almost all of Rosetta's language-learning offerings for consumers include access to Rosetta World. The current suite of mobile language-learning apps includes companions to its computer-based language-learning solutions, as well as a series of introductory language apps for travelers and a high-tech Spanish language-learning game called Rosetta Stone Arcade Academy.
Rosetta Stone Fit Brains: Rosetta Stone Fit Brains solutions are designed by neuroscientists to enhance memory, concentration, thinking and problem-solving skills using brain training exercises that are exciting and challenging. The company's brain fitness solutions include a web-based subscription and several brain training apps that feature more than 60 scientifically designed brain training games. Included in a Rosetta Stone Fit Brains subscription are performance tracking tools to view training progress.
Rosetta Stone Kids: <em mobile apps provide technology-based learning solutions for children that focus on early childhood language and literacy. In 2013, the company launched Rosetta Stone Kids Lingo Letter Sounds and Rosetta Stone Kids Lingo Word Builder apps for children aged 3-6 that provide blended learning solutions to introduce kids to both basic literacy skills and a foreign language. In November 2014, it launched the Rosetta Stone Kids Reading app aimed to teach children aged 3-7 how to read using engaging self-paced interactive games, and activities that introduce and reinforce core reading skills.
Distribution Channels
Global Enterprise & Education:
The company's Global Enterprise & Education language-learning distribution channel is focused on targeted sales activity primarily through a direct sales force in five markets: K-12 schools, colleges and universities, federal government agencies, not-for-profit organizations, and corporations. The company's Educational Institutions include primary and secondary schools and colleges and universities.
Consumer:
The company's global consumer distribution channel comprises a mix of Rosetta's call centers, websites, third party e-commerce websites, home shopping networks, consignment distributors, select retail resellers, and daily deal partners. The company believes these channels complement each other, as consumers who have seen Rosetta's direct-to-consumer advertising may purchase at the firm's retailers, and vice versa.
Direct to consumer. Sales generated through either the company's call centers and on its website.
Direct to consumer. Sales generated through arrangements with third-party e-commerce websites such as Digital River and Apple App Store, home shopping networks such as GS Home Shopping in Korea, and consignment distributors such as Wynit Distribution and Software Packaging Associates.
Retailers. Rosetta Stone's retailers enable it to provide additional points of contact to educate consumers about the company's solutions, expand its presence beyond Rosetta's own websites, and further strengthen and enhance its brand image. The company's retail relationships include Amazon.com, Barnes & Noble, Target, Best Buy, Books-a-Million, Sam's Club, Costco, Staples, and others in and outside of the U.S. The company also partners with daily deal resellers such as Groupon.
Home School. Rosetta Stone promotes interest in the language-learning market through advertising in publications focused on home schooling, attending local trade shows, seminars and direct mailings.
Employees
As of December 31, 2014, Rosetta had 1,292 total employees, consisting of 957 full-time and 335 part-time employees.
THE CHALLENGE
Rosetta Stone is facing a complex challenge. The consumer business for which the company is so well known is facing real headwinds (e.g., free learning apps, a legacy of discounting to meet quotas, etc.). And while the Enterprise and Education businesses have long-term market potential, they have yet to consistently and profitably capture those opportunities. Focusing the company and allocating capital on the right narrow set of growth opportunities is not easy—both identifying the right growth areas and making sure that the organization can successfully execute.
The next CEO of Rosetta Stone must first help pivot the company, making difficult near- term decisions about what the company must do (and what the company must not do) and helping inspire the broader employee base. The CEO must also quickly identify the right set of strategic growth options (e.g., Lexia Learning, better products for multi-national corporates), and then appropriately focus time, attention, resources, and capital to help build products, market effectively, and sell to the right customer segments. Getting the strategy right, building the right team to support that strategy, and then vigorously executing will allow the team to achieve the overall financial goals. The new CEO should also be open to and adept at navigating potential transactional opportunities for maximizing shareholder value.
While the specific targets will be tied to the strategy, the board believes that the business should be able to, as a baseline, achieve $250M in revenue by 2018 with a better, more profitable and faster growing mix of customers and products.
POSITION OVERVIEW
Based in Arlington VA and reporting directly to the Board of Director, the new CEO of Rosetta Stone will focus on these outcomes—
Develop, get the board, employees, and market aligned, and execute a strategy that focuses the organization and achieves targeted financial goals. Efficiently allocate capital and people against that strategy to maximize execution.
Within the next 12 months: Turnaround the company. Focus the company on core priorities. Make a decision on the consumer business.

Within the next 2-3 years: Optimize the company to achieve growth across current businesses (i.e., E&E, consumer).

Within the next 3-5 years: Understand broader education and market trends and position the company for long-term growth (e.g., broader education trends, acquisitions, etc.)

Stay on top of changes in the market and respond quickly to enable Rosetta Stone to continue to thrive.

Complete and refresh a thorough market and competitive analysis, including market segments and product road map, to identify and stay ahead of trends and potential opportunities.

Leverage a fact-based and data-driven approach to crystallize the 2-3 areas of focus for the business.

Understand how to prioritize across Rosetta Stone's businesses and how decisions in one can impact the other (e.g. minimum price points in consumer).

Leverage and capture value from the brand; make it as powerful in the institutional area as it is in consumer.

Establish an organization structure that supports the growth of the business—implement by 2016.
Set and achieve overall financial targets subject to the strategy developed for the overall business. Increase the credibility of the organization to execute and achieve stated objectives.
Establish realistic financial targets based on optimizing opportunities across each of the business segments to maximize overall business growth. Take into account current baseline expectations and value creation opportunities ($250M of revenue and $50M EBITDA by 2018 up from $225M and $xxM in 2015)—and make the case for how the business can meet or exceed those expectations.

Be open to, evaluate, and where it makes sense, lead transactions that add significant shareholder value.

Make critical strategic decisions, including resource and capital allocation, to shift the mix of revenue and overall profitability from current mix to a more growth-oriented and profitable mix.

Consumer: Maximize value of the North America Consumer business.

Quickly identify a path forward. Make decisions that do not undermine the rest of the business. Identify and take into account Consumer business decisions that affect other growth options (e.g., pricing for the consumer product relative to enterprise products).

Think creatively in identifying, evaluating, and executing strategic options for maximizing the total value of the business (including options such as outright sale, licensing, maximizing cash generation, etc.).

Enterprise: Understand, invest in, and execute a strategy to grow the enterprise business.

Oversee a strategy and market analysis that focuses the enterprise business on the best combination of growing and profitable segments. Develop the right products and market and sell them effectively, increasing renewal rates to 90+%.

Determine the optimal strategy and org structure to support growth. Provide the right resources and organizational structure to maximize the penetration of enterprise products.

Find creative ways to expedite product, content and educational R&D to outpace the competition, ensuring execution is rapid and efficient.

Invigorate the corporate business (likely multi-national corporate), transitioning it from a custom development shop to a product- focused business that can efficiently capture profitable corporate customers.

Continue to find opportunities to streamline operations, optimize cash, and reduce costs by an additional $15M by end of 2016.


Key metrics: Revenue, Margin, YoY Growth, New Product Revenue, New Logos, Renewal Rates
Build a motivated and cohesive leadership team that has the skills required to execute the strategy. Drive execution through the team.
Assess the current talent level (A, B, C) within three months relative to the selected strategy and market needs—make changes as needed.

Retain and recruit a team of A player direct reports that are matched to the needs of the business and the CEO's skillset.

Optimize the organizational structure and head count to provide a high level of service with lean staff and minimal resources.

Hold direct reports accountable to right-sizing teams and increasing the talent across the organization.

Maximize performance by providing clear direction, making non-compromising decisions and minimizing distractions.

Inspire confidence and leadership, motivating a disheartened team to increased levels of morale.

Strike the right balance between hiring strong talent and supplanting with consultant/contractor support.


Key metrics: % A Players on the Senior Team
Understand customers and channels, develop a sales approach, hire/develop the sales team, and drive sales execution for each product/customer segment.
Establish sales and marketing excellence, building and scaling a direct sales force, especially within the E&E business.

Ensure that the right sales leadership is in place.

Empower the Sales and Marketing teams to get products to market with a high degree of efficiency and customer satisfaction.


Key metrics: YoY growth, Sales efficiency, %A Players on Sales Team
Lead product improvement and innovation that addresses critical customer needs, fuels growth, and supports target customer segments.
Have a vision of the product suite and roadmap that supports growth.

Make the right product investment decisions and align resources appropriately.

Understand the market and customer segments to quickly adapt, develop and deliver highly competitive and distinctive products that meet customer needs.

Leverage new technologies to develop products that are leading edge in that technology.


Key metrics: Product Release and Milestones, Renewal Rates
Provide the right dose of inspirational leadership to help motivate the broader group of employees and allow them to buy into the new strategy and feel like they are part of a stable, growing, and vibrant company.
Develop, understand and communicate an inspirational vision of the future Rosetta Stone to employees.

Help the organization focus and execute. Increase the urgency and pace of the organization.

Listen and be collaborative—but know when to be decisive and move to closure.

Communicate efficiently and effectively at the executive level and throughout the broader team.


Key metrics: Employee turnover, Employee NPS, etc.
Partner collaboratively with the board and earn credibility with investors. Help minimize internal distractions so that the organization can focus and execute.
Align the board around strategy. Build trust among board members that the team can execute against plans. Set, communicate, and deliver against realistic targets.

Handle expressions of interest to buy the company (or parts of the company) and discussions around the right point at which to sell. Minimize distraction to the team.

Be open to ideas and guidance and be willing to have a dialog around potential solutions. Execute when appropriate. Push back when needed.

Be highly transparent and avoid surprises with investors, engendering confidence as the firm's strategy and performance becomes clearer.

Proactively raise issues and identify problems.

Have an awareness and ability (and ideally credibility) to communicate with the investor community.


Key metrics: Share Price, Analyst Ratings
THE IDEAL CANDIDATE
The ideal candidate currently is CEO, President, Group President, General Manager, or other senior executive for a public (ideal) or private company in the K-12 Education or Corporate eLearning/Training/HR Software and Services sector with revenues >$100 million. He or she has demonstrated through his/her career the ability to create and implement realistic financial targets based on optimizing opportunities across multiple business segments to maximize overall business growth.
Specifically, this individual will have experience—
Running an enterprise as CEO or in CEO-ready general management, ideally for a company with revenues >$100M

With a dynamic, multiple-channel product line and operationally complex businesses and in complex sales environments

In a "pivot" or re-start situation, where new channels need to be developed at the same time the core business is being protected

With M&A and transactions

Managing a SaaS business and sales force

In B-to-B markets, especially K-12 education and/or multi-national corporate

In technology-based product development leadership in contemporary architectures and SaaS environment
COMPENSATION
Compensation will include a competitive salary, performance bonus, and significant equity commensurate with the individual's experience.
TRAVEL
Travel will be in no more than 20% in a year.
INTERVIEW PROCESS | BACKGROUND CHECK
Rosetta Stone has an Employment Application, Work History and Background Check (provided to candidates). The background check includes compensation verification, professional references, employment and education verifications, state and federal criminal history reports, and drug screen.
CONTACT
Resume should be sent as a Word document to Ralph Protsik and Claire Theriault, and also posted on the BSG website, www.bsgtv.com. No phone calls please.