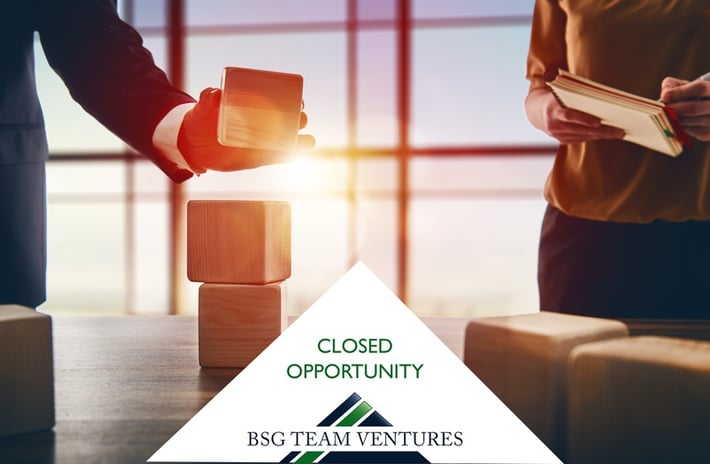 THE COMPANY
Solutions Supplied, Expectations Exceeded
The Company owns a network of commercial heat treatment and metal joining plants. With almost a dozen locations in the northern US and Canada, the Company provides thermal processing and metal joining to over 2,000 customers. The Company processes components to stringent engineering specifications for various end markets – e.g., auto, truck, aerospace, construction & agriculture equipment. The Company's staff is the most experienced in the heat-treating and brazing industry. Providing solutions to the customers is where the Company exceeds. Technical and economic constraints are viewed as opportunities to utilize innovative heat treating and brazing techniques to provide required component performance at a competitive cost. The Company strives to exceed customers' expectations in terms of service and total cost. Their goal is to establish long term relationships with key OEM's and their supply chains. The Company has developed and operated dedicated heat treat and brazing facilities to provide long term solutions to specific customers.
THE POSITION: A CEO OPPORTUNITY
The challenge now is to provide leadership to this growing entity as CEO. There is tremendous untapped potential through leveraging its component parts into a cohesive entity.
Qualifications include:
Prior experience growing metals based business

Full accountability for a P&L of at least $50 million

Executive experience managing in a multi-plant context

Integration experience implementing corporate wide standards of product excellence, productivity and profitability

Proficiency in seeing new commercial opportunities

Entrepreneurial, "nimble" able to focus on key indicators necessary to impact the business

Disciplined, driven to succeed

Metric based, able to lead executives across various disciplines/geographies

Collegial style, but decisive when called for

Innovative, able to synthesize best practice across diverse locations

Invokes strategic orientation in deciding allocation of resources and keeps abreast of industry trends

Able to build partnerships with customers, investors and employees

Champions cultural change across the company
DETAIL OF DESIRED EXPERIENCE AND CHARACTERISTICS
INDUSTRY experience in INDUSTRIAL AUTOMATION
FUNCTIONAL prior success
At least 10 years of executive experience of which 5 must have been in managing in a multi-location environment

Experience in metals-oriented processing business serving major customers in at least two of the following sectors: automotive, aerospace, construction, oil/gas exploration equipment, or medical equipment

Success in managing either ferrous or non-ferrous metal processing operations

Strong engineering/manufacturing background

Executive experience has encompassed operations, finance and sales
EDUCATION
Education: BS Engineering or similar + MBA
STAGE of Company Experience
Experience working with investors and board directors in closely held companies

Rapid building & scaling off of existing strong brand recognition

Growth phase of company development & rapid revenue growth, $25-100M+

Marshaling cash resources, "doing more with less" in scaling business
MANAGEMENT & Leadership Experience
Track record hiring/upgrading to A players for A team

Building high performance B2B sales teams of 25+

Remote/multi-office team management of 25+

Proven success in integrating geographically disparate business units

Building scalable management processes without suffocating innovation/speed

Success as individual contributor and as player/coach

Managing cross-culture/cross-border internal and external relationships
The IDEAL CANDIDATE will possess the following traits
High levels of intelligence, analytical strength and conceptual ability.

The ability – and willingness! – to set and communicate demanding standards for professional staff and to hold people accountable for their performance; at the same time, sensitivity to, and insight into individuals' capabilities and development needs.

Decisiveness when necessary, coupled with a willingness to seek input and build consensus as much as possible.

Unquestioned honesty and integrity; also, loyalty to colleagues and to the organization, and the ability to inspire loyalty. This person should have the ability to identify and focus on the Company's best interests, rather than the agenda of any individual or group within the firm.

A very high level of energy and commitment, combined with enthusiasm and a positive attitude.

Excellent writing and speaking skills; this individual must be able to communicate complex ideas and information clearly and concisely.

Outstanding planning and organization skills.

Good strategic instincts and long-term vision; the ability to address both big-picture issues and detailed, day-to-day management concerns.

In general, the business and personal skills, and the absolute commitment, required to make a major contribution to The Company during the coming years.
FINANCIAL BACKING
This is a portfolio company of an award-winning PE firm based in New York City.
For more information:
Please contact Susan Hawkins, Vice President, BSG Team Ventures at shawkins@bsgtv.com.
Just a paragraph break; not a non-breaking spac