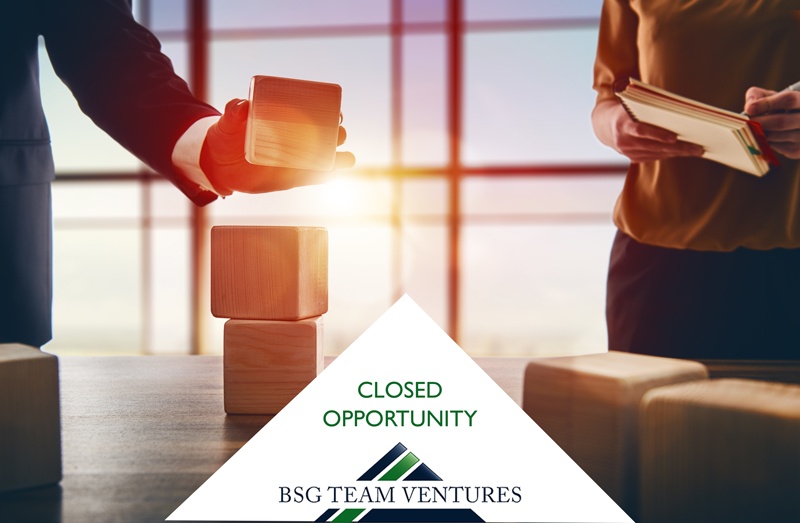 | | |
| --- | --- |
| Position: | Chief Executive Officer |
| Reports to: | Board of Directors |
| Location: | Dallas, TX or Boca Raton, FL |
| Websites: | ExamSoft |
EXAMSOFT CONTENT GROUP IN THE NEWS
ExamSoft Announces Growth Equity Investment from Spectrum Equity
University Business: Rubrics assessment capability saves faculty time and enables institutions to aggregate direct evidence of student learning
The Chronicle of Higher Education - QuickWire: Company News About Peer Review, Assessment, and Language Instruction
THE Journal: ExamSoft Adds Assessment Rubrics
POSITION OVERVIEW
Reporting directly to the Board of Directors, the CEO will drive strategy for ExamSoft and have direct P&L responsibility and accountability for execution of that strategy. S/he will be responsible for assessing market and competitive trends, educational and assessment trends, and customer needs, and translate these into product and service solution strategies that drive educational improvements and strong business growth.
THE COMPANY
ExamSoft was incorporated in 1998, and since then has become a marketplace leader. The company serves hundreds of prominent academic, certification, and licensing institution customers who deliver more than a million exams on ExamSoft's platform every year. ExamSoft offers a market-leading assessment-management solution that supports the entire testing process, including exam creation, administration, delivery, scoring, and analysis. The software delivers powerful, actionable data to assess learning outcomes, and is backed by a world-class support team, which includes dedicated account management, training, and live support. More importantly, ExamSoft is committed to helping clients solve problems and achieve institutional objectives, such as improving student learning, engagement, and retention, as well as curricular design, test design, and accreditation compliance.
ExamSoft's mission is to meet real-world needs of administrators and exam takers, alike. Exam-Soft strives to continually create customizable and robust assessment management and analysis solutions, which are delivered in an easy, secure, and reliable format, whether they are computer-based, Scantron, or both.
ExamSoft's secure assessment analytics solutions enable clients from all fields to increase performance and exceed their goals. Clients are equipped with the tools to achieve the following seven values-based outcomes:
Exam takers, faculty, exam administrators, and institutions are empowered to succeed.
The Investors – Spectrum Equity
Spectrum is a private equity investor in companies leading the information economy.
Founded in 1994, the firm is focused exclusively on the information economy. They seek opportunities to invest $25 - $100 million in growth companies with sustainable and defensible business models--strong recurring revenue, significant operating leverage, strong cash flow margins, and franchise customer loyalty.
This group of partners has worked together for an average of 15 years, leading a team operating out of offices in Boston, MA and San Francisco, CA, investing in companies that are category leaders across North America, Western Europe, and Australia. Spectrum focuses exclusively on the information industry as it is the most dynamic sector of the economy, offering the best opportunities to build exciting growth companies. Access to information is a core driver of our economy, and the Internet creates an accelerating number of compelling media, software, and subscription service businesses. Having spent their whole careers in this sector, Spectrum's focus and experience allow them to respond quickly to investment opportunities, invest comfortably in a wide variety of investment structures, and provide value to our companies as active board members. The team has deep experience in the major sectors of the information economy, including:
Software & Information Services

Internet & Digital Media

Traditional Media & Communications
Spectrum Equity made a significant investment in ExamSoft in May 2014.
THE POSITION
Based in Dallas, TX or Boca Raton, FL, and reporting directly to the Board of Directors, the CEO will oversee all daily business activities while driving corporate strategy. Direct reports include sales, marketing, product development, IT/technology, HR and operations. S/he will be responsible for assessing market and competitive trends, educational and assessment trends, and customer needs, and translate these into product and service solution strategies that drive educational improvements and strong business growth.
Specifically, the CEO will:
Direct ExamSoft in the development of its strategic and operating plan

Assume responsibility for the P&L; monitor and report on financial performance to meet top and bottom line goals

Develop and oversee the execution of product strategy

Assess market and competitive trends, educational trends, and customer needs, and translate these into product and service solution strategies that drive assessment improvements and strong business growth

Refine and further develop the organization to address successfully relevant emerging market opportunities in postsecondary assessment

Demonstrate skills in recruiting and holding top talent

Have an understanding of M&A with the expectation of giving significant input on any acquisitions
This is a true entrepreneurial challenge and not for someone who does best in a big company environment. It takes a leader who knows how to gather market information, analyze it, evaluate existing core assets, create an infrastructure capable of scaling, and bring to market a set of new products and services that address the needs of colleges hungry for better classroom instruction and especially secured testing. In other words, it takes a superior product manager who also knows how to run an efficient company. Intelligence and a nimble, searching mind are critical.
Does this sound like the opportunity for you? Read on
THE CAREER OPPORTUNITY
For a proven leader in postsecondary educational technology, this position offers the following career opportunities—
The opportunity to join a market leader in postsecondary student assessment
The opportunity to drive growth in a company—to take revenues from <$20M to $50M and more...and to be compensated accordingly
The opportunity to continue to develop best in class product offerings
The opportunity to work in an entrepreneurial work environment, with considerable autonomy
The opportunity to live in the attractive Dallas, TX, or Boca Raton, FL, area
THE IDEAL CANDIDATE
The ideal candidate currently works as a CEO, President, or GM for a company or division selling some type of technology or curricular solution to colleges and universities, ideally to provosts, deans, heads of online divisions, and others who make purchasing and usage decisions for instructional and learning software platforms. Alternatively, this executive works for a high-growth, enterprise software company, provided s/he has some education technology or postsecondary experience. Specific experience in assessment or testing software is a plus (K12 or postsecondary), as is experience in the allied health sciences markets.
This CEO understands the testing and/or assessment marketplace and has worked with deans, provosts, heads of online education, etc. while also interacting with CIOs and CTOs. To properly lead this innovation-driven company, the individual should have a product and technology background and understand a subscription-based, Software as a Service (SaaS) business model.
Specifically, this individual will have the following experience and capabilities:
A strong record of performance, taking a company or division from ~$10M to $25M+ (up to $50M, a plus) in revenue, as operating manager with P&L responsibility

Experience managing or operating within a SaaS-based business, with high level of technical comfort

Knowledge and understanding of higher education markets; deep knowledge of allied health sciences markets is a significant plus

Familiarity with competitive landscape for assessment technology

Experience with key functional areas, including sales, marketing, product development/IT, and operations/customer support

An entrepreneurial spirit - whether within a small or large company

Intellectual range (i.e. capacity to learn quickly, adapt thinking, and operate across organizational strata)

Personal experience with institutional sales (e.g. schools, universities or companies) and client relationship management (not necessarily running these areas directly, but personally involved)

Aptitude for product innovation and design

Some experience in international sales and marketing
This is a building task—the CEO will be working long hours to drive the success of this company. This involves a range of personal attributes: flexibility and adaptability; a great work ethic; strong leadership skills; an ability to develop a strategic commercial plan and implement it; an ability to analyze and evaluate one's own (and other's) performance and to develop plans to improve performance; excellent presentation skills; willingness to take responsibility for both success and failure; a thick skin; self-confidence; a positive attitude about self, company, marketplace; and a strong desire for success.
COMPENSATION
Compensation will include salary, performance bonus, and significant equity commensurate with the individual's experience.
TRAVEL
This role will entail travel to current and prospective customers, key conferences and industry events, as well as between corporate locations in Dallas and Boca Raton.
CONTACT
Resume should be sent as a Word document to Ralph Protsik and April Sarraille, and also posted on the BSG website, www.bsgtv.com. No phone calls please.