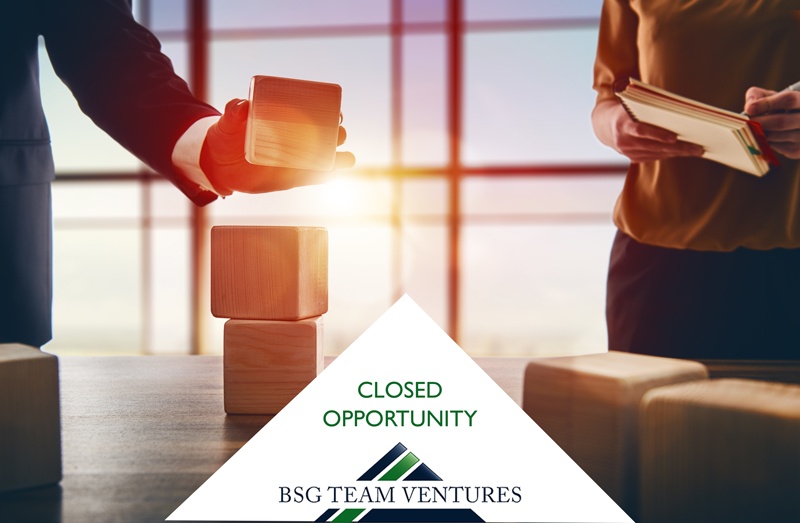 "Our strategic plan at Cornell recognizes and embraces the fact that online learning will play a significant role in the delivery of academic programs in the future. eCornell's experience, know-how and capabilities represent a major strategic advantage to the University as we compete for the best and the brightest around the world in the years ahead." – Bob Harrison, Chairman of the Board of Trustees of Cornell University
POSITION OVERVIEW
Reporting to the eCornell Board of Directors, the CEO will work closely with University administration including the Provost, Deans, and other academic leadership to define and implement a strategy to ensure that online education is core to the University's graduate, undergraduate, and non-degree programs. The CEO will be responsible for growing and expanding the eCornell team to be able to execute the strategy while balancing profitable revenue growth for Cornell's colleges with sustainably growing the financial resources of eCornell.
The eCornell Board of Directors consists of Trustees, Academic Leaders, and other industry executives. It is located in Ithaca, NY, home of Cornell University and regularly ranked as one of the best small cities in America for its quality of life.
THE COMPANY
During the last 10 years, eCornell has emerged from a small early-stage start-up with essentially no revenue, to one that is a profitable and rapidly-growing $20 million business. It is a thriving example of how top tier universities can be successful in the online education space. eCornell has experienced ten straight years of enrollment and revenue growth, while developing a portfolio of award-winning professional courses and certificates delivered to more than 75,000 students at home and abroad and to employer-sponsored programs in scores of Fortune 1000 companies. In the next five years, eCornell, is expected to partner with Cornell University to become the leader among the nation's top-tier universities in the number, quality, and scale of its online credit and degree programs
The company is now poised for the next phase of growth through the development and marketing on online degree programs and continued expansion of its non-degree management and executive development programs. Currently with nearly $20mm in annual revenues, 60+ employees, and a consistent track record of profitability, the company has the resources and management team to build on its success. Its entrepreneurial model and culture has been a key to its success and is a national model for innovative approaches to growing online education programming.
"Cornell University is now the beneficiary of the visionary leadership of our Board of Trustees that established eCornell some 13 years ago", Provost W. Kent Fuchs observed. "eCornell provides the University with a powerful, proven platform and advanced pedagogy for content creation and delivery that enable our schools and colleges to expand their portfolio of online courses, certificates and degrees with a Cornell-quality learning experience, and to expand their reach both nationally and internationally."
Programs
eCornell is a subsidiary of Cornell University that provides online professional and executive development to students around the world. The company offers more than 30 award-winning professional certificate programs in a wide variety of disciplines. This year, for the first time, the School of Industrial and Labor Relations will launch a for-credit, blended Executive Master's in Human Resources program in partnership with eCornell.
eCORNELL IN THE NEWS
TripAdvisor and eCornell Launch Free Reputation Management Course For Hospitality Professionals
Cornell launches online executive training program to edge out other Ivies
eCornell extends partnership to Canada
Agile marketing transforms eCornell's strategy
A former startup helping new startups survive
Does this sound like the opportunity for you? Read on
THE POSITION
Key responsibilities include:
Developing and maintaining an online programming strategy with academic leadership that enables the colleges and schools to dramatically expand their online presence and reach;

Identifying and applying innovative business models and academic partnerships for projects to encourage scale, quality, and speed to market;

Working with the eCornell executive team to ensure that eCornell has the people, tools, and technology to implement the online programming strategy;

Continually be exploring and implementing innovative new marketing, enrollment, and distribution approaches to reach both the B2C non-degree and degree students, and the B2B Fortune 1000 organizations with a need for high quality online learning solutions;

Ensuring that eCornell's courses and programs are of the highest quality, and adhere to all relevant standards for accreditation and licensure;

Leading and sustaining a high-performing, customer-focused, agile, results-oriented team-based culture for an organization with a mix of office-based and virtual employees;

Collaborating with the eCornell board to ensure that adequate funding and investment is available to sustain the programming strategy;

Being a visible and persuasive advocate for online education on the Cornell campus and in the industry on behalf of Cornell and eCornell on matters related to innovative online education approaches.
THE IDEAL CANDIDATE
The ideal candidate is currently a CEO, President, COO, Executive Director, or GM of an online university or program in postsecondary education. He or she combines three essential attributes—
A leader: Strong record of performance in a P&L role as CEO, President, GM, or Executive Director of an established organization
An online expert: Deep experience running online or hybrid programs in higher education
A collaborator: Experience working with deans and faculty in developing courses and programs
The last of these is critical: the new CEO must be able to work collaboratively with Cornell administration and faculty to create both degree and non-degree online programs that leverage Cornell's talent.
Specific skills include the following--
Hard Skills
A charismatic leader with the skills needed to take eCornell from a $20M business at present to a $100M business within a planning horizon

Demonstrated success in developing and implementing innovative marketing and sales programs for online distance learning programs for a global customer base.

Experience in overseeing the development and implementation of online higher education programs

Demonstrated ability to work effectively with a wide spectrum of high-powered University-level faculty and administration partners in program creation and implementation
Strategy and Leadership
A strategic and visionary leader with the ability to translate their vision into actionable and measurable objectives;

An innovative leader with a deep understanding of emerging instructional models and technology in order to create an effective product strategy;

A passionate advocate for online education with the proven ability to speak, write, and advocate for changes in how higher education is delivered;

An experienced change agent with the ability to influence the most senior decision makers, faculty, and board members on behalf of their vision.

Strong people manager with experience managing creative, technical, and highly motivated people, and virtual teams

Successful at leading and managing a high-performing, transparent, entrepreneurial, and accountable workplace culture.

Effective communicator across many platforms and audiences: in-person meetings, presentations and public speaking, social media and blogs, video conferences, 1:1 coaching.

Highly effective at working in complex/matrix systems and organizations with strong influencing and political skills

Highly accessible to all members of the company and key members of the Cornell community, open to constructive feedback, and encourages open and candid dialogue among other executive team members

Able to balance big picture, future-focused modeling and planning with hands-on day to day tactical planning and implementation

Knowledgeable with the Agile methodology and/or the Lean Canvas approach
Other Key Management Skills
Effective at data-driven decision making; strong quantitative and analytical skills

Experience with implementing and managing quality and/or continuous improvement processes

Strong financial management skills

Continuous and passionate learner; intellectually curious

Effective negotiator

Able to be aggressive with innovation while being conservative with the brands (eC and CU)
An MBA and/or advanced degree is desired.
Candidates for the position must be willing to relocate to Ithaca, New York. Commuting for some period of time is possible.
The CEO will be working long hours to drive the success of the company. This involves a range of personal attributes-- flexibility and adaptability; a great work ethic; strong leadership skills; an ability to analyze and evaluate one's own (and others') performance and to develop plans to improve performance; excellent presentation skills; willingness to take responsibility for both success and failure; a thick skin; self-confidence; a positive attitude about self, company, marketplace; and a strong desire for success.
Performance will be measured by a number of quantitative and qualitative criteria, including enrollment and revenue growth, student retention rate, placement success, faculty reputation, and profitability.
THE CAREER OPPORTUNITY
To an experienced CEO or President seeking a new challenge, this opportunity offers the chance to develop the role of online learning and continuing education at one of our premier universities.
To a current #2 (COO, GM, Regional Vice President), the opportunity provides a step up in responsibility, title, and compensation.
To either, the opportunity to work with a committed Board of Directors to shape the future of online learning in higher education.
The opportunity to live in one of America's greatest small towns.
COMPENSATION
Compensation will include salary and bonus in line with the individual's experience.
TRAVEL
Travel will be no more than 10%.
CONTACT
Resume and cover letter should be sent as Word documents to Ralph Protsik and Barbara Piercecchi and also posted on the BSG website, www.bsgtv.com. No phone calls please.