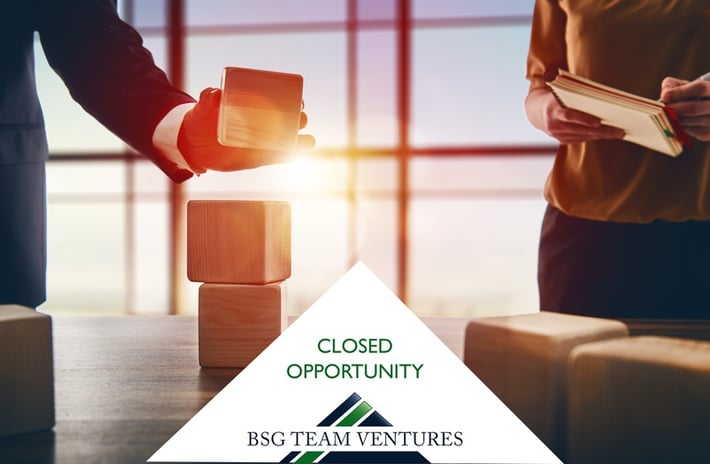 General Manager ONCAMPUS, US
REPORTS TO: CEO
LOCATION: UNITED STATES
WEBSITE: HTTP://WWW.CAMBRIDGEEDUCATIONGROUP.COM/
________________________________________
CAMBRIDGE EDUCATION GROUP IN THE NEWS
Bridgepoint Buys Cambridge Education
CEG Expands US Pathways with ONCAMPUS Texas
CEG Partners with CSU, Monterey Bay
CEG ONCAMPUS Announces 5th Partner
Cambridge Education Group Opens SUNY Pathway
POSITION OVERVIEW
Reporting directly to the CEO, the General Manager will create and manage all aspects of Cambridge Education Group's (CEG) ONCAMPUS US program. As a member of CEG's senior leadership team, the General Manger will be a key participant in the company's strategic planning process and work closely with CEG's top talent and academic teams to meet the needs of their students and university partners.
This is an opportunity for a commercial minded, builder/ leader who is committed to exemplary customer service and possesses a keen interest in strategically expanding the ONCAMPUS network and current relationships in the US. The General Manager is responsible for developing and maintaining key relationships with high ranked Universities and achieving outstanding student outcomes while driving increased commercial returns at CEG.
THE COMPANY
Since 1952, Cambridge Education Group has been delivering the highest quality academics, creative and English language programmes, preparing thousands of students to progress onto the world's leading universities. Employing ~1000 employees around the globe and backed by private equity firm Bridgepoint, CEG plans a significant growth phase in the next four years. While in the past CEG has focused its efforts in multiple arenas, including: boarding schools, English Language courses, CEG Digital (online) and academic colleges, the ONCAMPUS US program is now center of attention.
US Colleges and Universities have increasingly turned to outside companies for help in recruiting international students. There is a growing popularity of Pathway Programs, which provide a hybrid of credit-bearing coursework and academic English instruction leading to a wide range of undergraduate and Master's degrees at leading Universities in the US. This model has been adapted from Australia and the UK, where pathway or "foundation year" programs are more prevalent. The US is just five years into this. The primary purpose of the CEG ONCAMPUS program is to provide greater educational opportunities and bring more international students to US campuses in order to provide greater workforce readiness and lifetime success.
CEG's global ONCAMPUS program was established in the US two years ago. They are currently operating six centres located in Boston at Wheelock College, Morrisville State College, University of North Texas, California at University of Monterey Bay, The University of Rhode Island and The University of Rochester in New York.
THE POSITION
Based in the United States, and reporting directly to the Cambridge Education Group Chief Executive Officer, Michael Ioakimides, the General Manager will be tasked with building and leveraging CEG's ONCAMPUS US partnerships.
Specifically, this individual will:
Play a key role in driving CEG valuation 2X in the next four years

Utilize an existing network with top ranked (30-150) University partners to develop four to five new partnerships

Drive higher level of returns through an aggressively focused business development strategy to significantly increase student enrollment within the six existing partnerships

Coordinate the entirety of the sales cycle, including financial modeling and contract negotiations with Universities

Report progress and metrics on a regular basis to the management team and company

Execute upon a vision of the CEG ONCAMPUS experience through collaboration with all internal departments and shared services

Maintain responsibility of the organization's achievement of P&L targets

Ensure the delivery of exemplary educational and customer service to partner universities, their students and other stakeholders
THE CAREER OPPORTUNITY
For a proven builder/leader in the higher education business development and strategic partnerships this position offers the following career opportunities—
The opportunity to have a seat at the table and influence the strategy of a rapidly growing company

The opportunity to shape, lead, and participate in the equity success of a an emerging division

The opportunity to work in an exciting segment of education proven to make a difference in a student's educational success

The opportunity to grow and expand a proven business model with appropriate resources

The opportunity to work at a mission driven organization that wants to transform the lives of international students while building a profitable company

The flexibility to live anywhere in the United States
THE IDEAL CANDIDATE
The ideal candidate currently works in Pathways or other Higher Education partnership programs, most likely as a VP or Director of Business Development, Sales or Strategic Partnerships coordinating services and solutions with University Provosts, Deans, Presidents, Chancellors, and other academic stakeholders. Specific relationships already established with top ranked University markets are a plus. A bachelor's degree is required; MBA preferred.
Specifically, this individual will have the following experience and capabilities:
Knowledge and experience developing and executing new University relationships

Professional with proven track record in leading teams with a commercially-focused mindset

Record of success sustaining effective partnerships and business operations in both dynamic matrixed environments and established environments

Experience negotiating multi-year, multi-million dollar deals with Provosts/Presidents

>15 years working in Higher Ed with credibility and a developed rolodex of senior level contacts

Entrepreneurial approach to building and leading
COMPENSATION
Compensation will include salary, performance bonus, and significant equity commensurate with the individual's experience.
TRAVEL
Travel will be in no more than 60% in a year. International travel will be required 1-2 times per year.
INTERVIEW PROCESS | BACKGROUND CHECK
Cambridge Education Group has an Employment Application, Work History and Background Check (provided to candidates). The background check includes compensation verification, professional references, employment and education verifications, state and federal criminal history reports, and drug screen.
CONTACT
Resume and cover letter should be sent as Word documents to Jennifer Florence at Jennifer@bsgtv.com and also posted on the BSG website (www.bsgtv.com). No phone calls please.
Ralph Protsik
Co-Founder and Managing Director
ralph@bsgtv.com
Todd Hand
Managing Director
todd@bsgtv.com