Today we look at Executive Compensation Highlights for VP of Engineering in PE-backed middle-market B2B Healthcare SaaS Software.
As executive recruiters, we are often asked about executive compensation.
When we complete an assignment, we aggregate the compensation data we have collected across the search, and share it with the executive talent community from which it came. In this case, in Q3, 2017 we finished a VP Engineering search for a growth equity SaaS software & services client located in the Midwest US focused on developing and selling B2B healthcare solutions into payers and providers.
Our search strategy focused on the target talent pool comprising those who either currently or in recent past roles held titles of VP Engineering, VP Software Development, VP Software Engineering or similar. The goal was to identify an executive who had extensive experience and a successful track record with private equity backed companies, with responsibility for running and optimizing a 30+ sized software engineering team using Agile development methodology in its most robust instantiation. Below is the summary compensation data:

Graphing each compensation component of base salary, bonus, and OTE (on target earnings) this is what takes shape when you break it out into quartiles: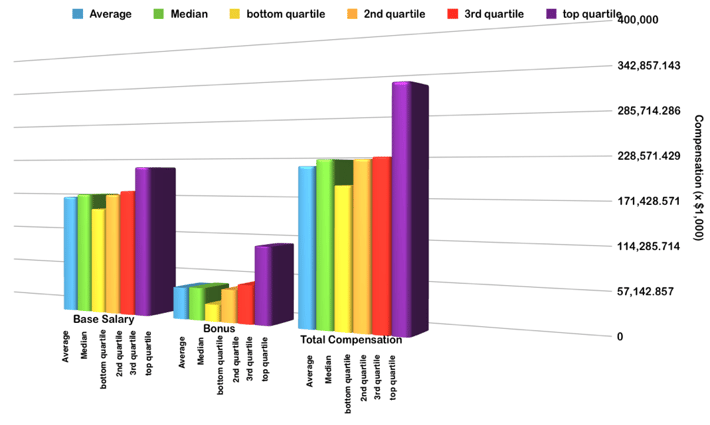 In looking at bonuses, it was interesting to ascertain bonus as a multiple of base salary. Below is what we found, again broken out into quartiles: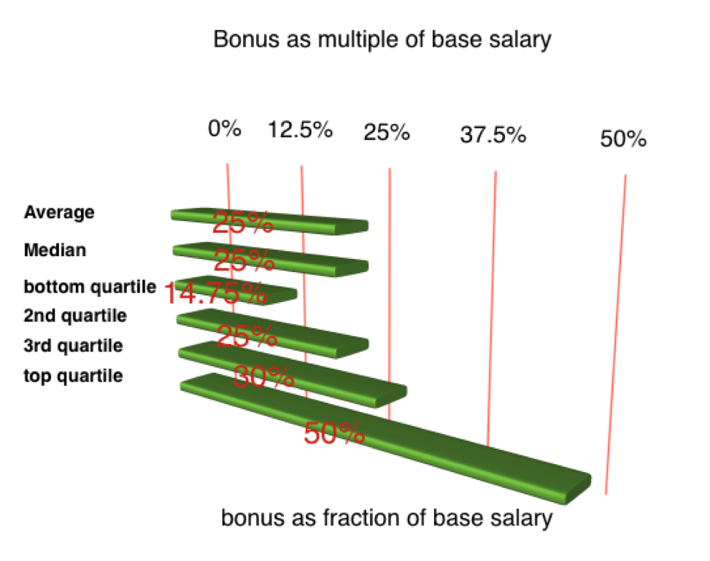 This data is relevant for private equity-backed/growth equity-backed SaaS software and services businesses that are profitable, with 15-100% annual top line growth rates, and revenues between $15M and $50M. This particular BSG client was a B2B healthcare SaaS software business.
Looking for your next great executive? See how BSG can help.