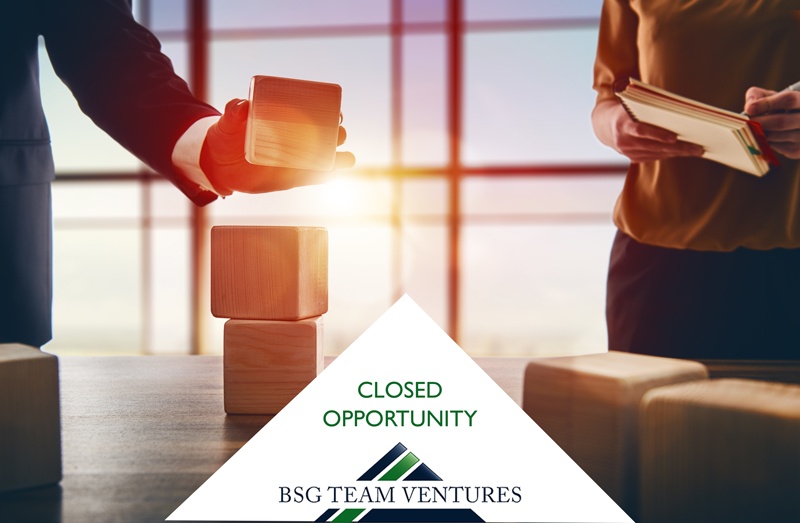 UPDATED March 2017 : THIS SEARCH IS CLOSED.
BSG has commenced an executive search for an Executive Chair position at Yummly, the "foodie's Google". Yummly is curating the cooking experience built on big data for food. In a few short years Yummly has grown to over 15 million monthly unique web visitors and the #1 global recipe app for iPhone, iPad, Android and Windows. Yummly is an Apple "Essential" app - a designation given to the top ~100 apps. Yummly has also won Webby, Davey and W3 awards and has been nominated as Best Overall App by Google.

Yummly is looking for an Executive Chair who will partner with the CEO and rest of the executive team in a hands-on, active role. Key to the position's responsibilities is mentorship for the CEO, board of director's oversight and participation, business strategy, and mobile consumer brand expertise.
The new Yummly Executive Chair will help set the strategy and vision of the company and drive the execution of the business. This is a hands-on role and will be required to work both inside the company with the product, engineering and marketing teams, and outside with partner ecosystems and strategic investors.
Success in this role will lean on 3 pillars of skills and experience:
Has been prior CEO of venture-backed business that has either been sold or gone public as a category leader, delivering a multiples return to investor syndicate

Has industry experience in the advertising-driven, consumer mobile application sector

Has prior career functional leadership experience in brand, marketing, advertising, monetization, business development & strategy
Ideal Candidate Profile
A summary of key competencies required to be successful in this role include the following:
FUNCTIONAL Prior Success
Full P&L as CEO of investor-backed tech business

Consumer content monetization

Business strategy

Brand & marketing leadership

Mobile app growth, development and monetization

Venture fundraising

International customer and business navigation

Building "2-sided" markets (think eBay, Amazon, or advertising driven content)

Working with large brands (CPG, etc.)

Product leadership

B2C ecommerce

Mapping target partner ecosystems, establishing strategic tie-ups etc.

Board management

Buy-and-sell-side M&A/deal counsel

Education: BA or BS + MBA
CUSTOMER SEGMENT Experience
B2C mobile content

home & garden (e.g. Houzz)

hobbiest sites (cars, travel & leisure e.g. TripAdvisor, TripIt, Waze etc.)

fashion (e.g. The Hunt, Polyvore, Stylekick, etc.)

social community apps (e.g. Facebook, Snapchat, Twitter, etc.)

foodie apps (e.g. Table8, Jetzy, Foodspotting, Feastly, etc.)
MANAGEMENT & LEADERSHIP Experience
Building scalable management processes without suffocating innovation/speed

Executive team mentoring

Success as player/coach

Remote/multi-office team management

Track record hiring/upgrading to A players for A team
INDUSTRY Experience
B2C mobile content

advertising-revenue driven (e.g. Google)

ecommerce (e.g. Amazon)

community driven (e.g. Pinterest)
STAGE OF COMPANY Experience
Experience working with founders, investors, and board directors in closely held companies

Emerging/growth phase of company development from $10M-$100M+

Raising equity capital, Series C and beyond as necessary

Taking company through multiple value creation inflection points with ultimate harvest/sale/liquidity

Experience with high growth businesses
GENERAL
Finally, this individual should have as many as possible of the traits required to succeed in this leadership position:
High levels of intelligence, analytical strength and conceptual ability.

The ability, and willingness, to set and communicate demanding standards for professional staff and to hold people accountable for their performance; at the same time, sensitivity to, and insight into individuals' capabilities and development needs, and the combination of firmness and likability that all good leaders possess.

Decisiveness when necessary, coupled with a willingness to seek input and build consensus as much as possible.

Unquestioned honesty and integrity; also, loyalty to colleagues and to the organization, and the ability to inspire loyalty. This person should have the ability to identify and focus on the Company's best interests, rather than the agenda of any individual or group within the firm.

A very high level of energy and commitment, combined with enthusiasm and a positive attitude.

Excellent writing and speaking skills; this individual must be able to communicate complex ideas and information clearly and concisely.

Outstanding planning and organization skills.

Good strategic instincts and long-term vision; the ability to address both big-picture issues and detailed, day-to-day management concerns.

In general, the business and personal skills, and the absolute commitment required to make a major contribution to the Company during the coming years.

Attention to detail required to deliver consistently accurate data, information and reporting on time and on budget

A sense of ownership, not just of his or her own work, or that of their department, but a sense of ownership for the company as a whole.

Work ethic required to do what it takes to get the job done, and invest the time required to deliver on key responsibilities in a timely fashion
TEAM
The Yummly team currently numbers approximately 37.
FINANCIAL BACKING
Yummly's investors include a syndicate of well-known venture and strategic investors: Bauer Venture Partners GmbH, First Round Capital (Howard Morgan), Harrison Metal Capital (Michael Dearing), Intel Capital (Christine Herron), Physic Ventures, LLC (William Rosenzweig), Unilever Ventures Limited (Olivier Garel). The company has raised more than $20M, between a seed, Series A of $6M and $15 Series B.
COMPENSATION
Compensation is competitive with the position's requirements. In a performance-based environment, this will include base salary, bonus structure based on corporate qualitative and quantitative strategic KPIs, and a stakeholder position in the company.
More Information
Here's How Yummly, the Foodie's Google, Could Conquer the Kitchen http://www.xconomy.com/national/2013/10/11/heres-yummly-foodies-google-conquer-kitchen/
wikiHow to Use Yummly
http://www.wikihow.com/Use-Yummly
Apple iTunes AppStore description, user rating, and screen shots (4.5 stars, 8,000+ ratings) https://itunes.apple.com/us/app/yummly-recipes-recipe-box/id589625334?mt=8
Wikipedia Yummly listing (and additional reading & references list)
https://en.wikipedia.org/wiki/Yummly
The Technology Behind The Food Porn Boom (Fast Company)
https://www.fastcompany.com/3031717/the-technology-behind-food-porn-boom