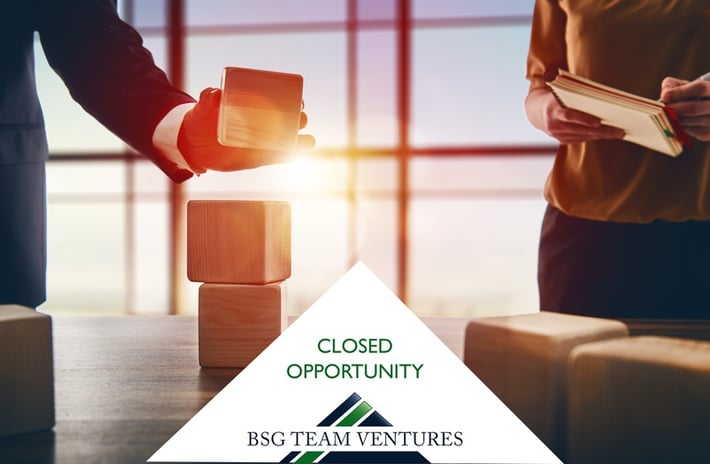 POSITION OVERVIEW
The Dorsey Schools board and investors are seeking an individual to bring vision and strong execution to the schools as its new President. Working closely with CEO Pat Fisher, this President will assume leadership of the college's 14 campuses, mostly in suburban Michigan. In close collaboration with Fisher and the board the goal will be to build out new campuses and programs, to create efficiencies in its operations, and, most importantly, to enhance its student enrollment and reputation.
THE COLLEGE
Dorsey Schools, regarded as one of the top career schools in the country, has one main mission: to better educate their students, thus improving career opportunities available to them. This is why the entire staff of Dorsey Schools strives to prepare men and women for the best possible career training in a variety of fields. Each program at Dorsey Schools is committed to providing quality career education and positive reinforcement – enabling the development of self-esteem, self-reliance, discipline and confidence in each graduate, coupled with an obligation to the communities where they live and work.
Interested?
THE POSITION
The Dorsey Schools board and investors is seeking an individual to bring vision and strong execution to the company as its new President, working closely with CEO Pat Fisher. This individual will be expected to accomplish these broad objectives—
Manage this business profitably while achieving appropriate growth in revenues

Build and improve processes and systems required to sustain and support this appropriate growth

Continue to build the Dorsey Schools awareness and reputation among potential employers, students and professionals seeking certification and continuing education

As the institution transitions, maintain and expand the quality of the Dorsey Schools staff, programs, and organizational culture

Successfully create and market new programs that leverage the school's curriculum

Identify new market opportunities associated with the Dorsey Schools core strength in al- lied health training, and develop comprehensive business plans and financing models for creating revenue streams in these markets

Work with the Board to identify future organizational and people capabilities necessary to support the college's strategic plan, and build those capabilities

Foster a culture where performance is rewarded, ideas are freely shared, innovation is encouraged, and where career development and continuous learning is possible

Recruit and mentor exceptional talent into and within the organization.

Be a thought leader that creates and promotes superior strategic planning within the en- tire organization.
Performance will be measured by a number of quantitative and qualitative criteria, including enrollment and revenue growth, student retention rate, placement success, faculty reputation, and profitability.
THE CAREER OPPORTUNITY
To an experienced CEO, President, or COO seeking a new challenge, this position offers—
The opportunity to join the leadership team of a successful and growing investment team in post- secondary education

The opportunity to (1) make a difference--the investors' culture of innovation will appeal to individuals who may feel thwarted by red tape and the weight of tradition, (2) build a dominant multi-program, and multi-campus regional school group, and (3) contribute to an exit strategy that benefits both Quad and the President

A path to greater responsibility and rewards within the Quad Partners network of schools in higher education and within the private investor community

The opportunity to (1) enjoy an equity stake in the company, (2) work with a solid Board, committed investors, and experienced CEO, and (3) live in the attractive suburban Detroit/Ann Arbor area.

A chance to thrive in the non-bureaucratic, non-political culture of a smaller privately owned company.
To a current #2 (GM, Regional Vice President), the position offers an opportunity to step up in responsibility, title, and compensation.
THE IDEAL CANDIDATE
The ideal candidate currently is working as a CEO, President, or COO of a comparable, high-performing, campus-based for-profit college or one of its major divisions. Alternatively, he or she is a senior executive for one of these colleges with P&L responsibility.
Specifically, this individual has
Successfully grown a college to beyond 5,000 students while maintaining the quality of the student and educational experience

Significant experience leading a multi-campus, for-profit college, with full P&L and budget responsibility

Achieved financial results commensurate with this level of enrollment growth ($50+ million of revenues)

Strong prior industry experience in a leadership role with a demonstrated regulatory knowledge of national accreditors and their rules and regulations

Proven ability to work positively with state and local community leaders and employers to build the brand and increase externships, clinical rotations and employment opportunities

Proven ability to attract, retain and grow senior executives, staff, faculty, unit leaders and administrative personnel

Both skills and interest in the operational responsibilities of running a multi-campus school—administrative, sales and marketing, admissions, student services, financial aid, compliance, technology, and academic programs

Passion about education, and for ensuring that the school is delivering the value proposition to students

Experience identifying and rolling out new campus sites, and creating new revenue-producing initiatives beyond the school's core programs

An entrepreneurial mindset which combines a lean, streamline company with a "roll-up- their-sleeves" style and a hands on management mentality

Experience creating various systems and processes for measuring progress and success— lead generation, conversion, retention, revenue recovery, compliance, and others—and of working with CampusVue or other common campus management software

Experience creating and delivering new academic programs; candidates should be able to provide examples of such programs

Has demonstrated a track record of regulatory compliance
An MBA and/or advanced degree is desired.
Candidates for the position must be willing to relocate to suburban Detroit (Madison Heights) and to travel regularly to all the campuses. Commuting for some period of time is possible.
The ideal candidate should be seeking a work environment which is collaborative, partnership oriented (both with the team and board), problem solving and respects the importance of transparency.
The President will be working long hours to drive the success of the company. This involves a range of personal attributes-- flexibility and adaptability; a great work ethic; strong leadership skills; an ability to analyze and evaluate one's own (and other's) performance and to develop plans to improve performance; excellent presentation skills; willingness to take responsibility for both success and failure; a thick skin; self-confidence; a positive attitude about self, company, marketplace; and a strong desire for success.
Compensation
Compensation will include salary, bonuses, and equity in line with the individual's experience.
Travel
Travel minimally will be 20%.
Contact
Resume and cover letter should be sent as Word documents to Ralph Protsik and Dan Martell, and also posted on the BSG website. No phone calls please.