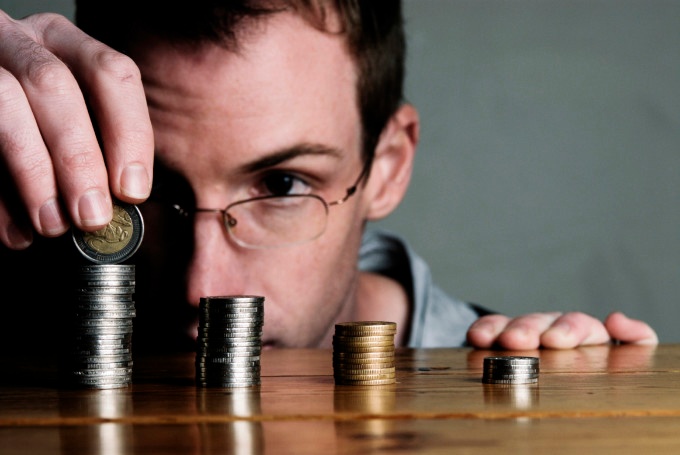 As executive recruiters, we are often asked about executive compensation.
When we complete an assignment, we aggregate the compensation data we have collected across the search, and share it with the executive talent community from which it came. In this case, in Q3, 2015 we finished a Chief Financial Officer/CFO search for a private equity-backed ~$20M SaaS software client located in "rural New England."
Our search strategy focused on the target talent pool comprising those who either currently or in recent past roles held titles of CFO, VP Finance, or VP Financial Planning & Analysis/FP&A. The goal was to identify an executive who had extensive experience and a successful track record with investor backed companies, financial modeling in particular in modeling new acquisitions and their impact on the platform business, and financial reporting back to private equity ownership as well as appropriate audit conventions in preparation for a sales process/liquidity event. Technology and/or software was a plus, but given the geographic constraints, it was considered a nice-to-have. Therefore, BSG drew from private equity-backed companies in addition to software and technology that included manufacturing & services.
Here is the snapshot of compensation highlights from our search—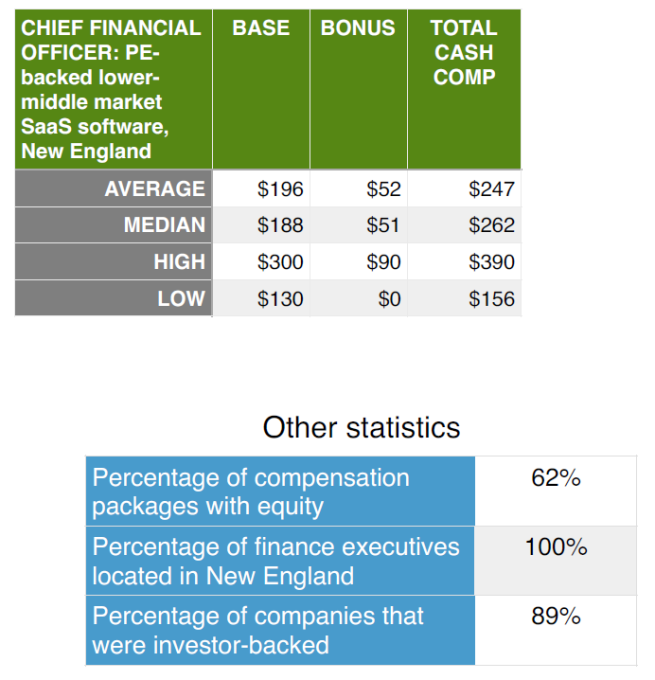 Notes on data highlights above:
Average bonus percentage of base was 26%, median was 30% of base

Titles did not include Controller, Director Finance, or other titles at the next rung down.

While the location of the client was "rural New England," candidates were sourced from both rural and metro areas, including the greater Boston area.

This compensation dataset was for lower-middle market companies that had revenues below $75M, and all were EBITDA positive businesses

The vast majority of CFO executives had private equity backing, not venture, bootstrapped or other. This was the specific need to have familiarity with PE reporting structures, financing vehicles (debt covenants), FP&A for add-on purchases onto a platform company, and M&A experience both on the buy and sell side.