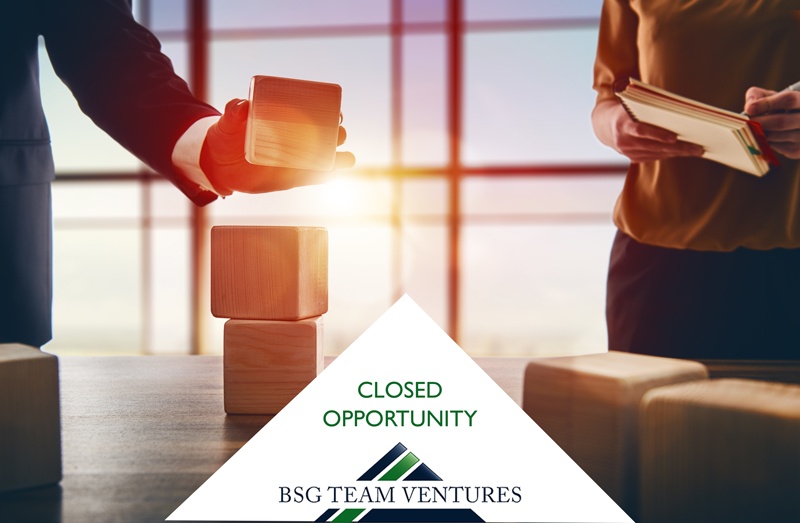 Chief Financial Officer / Reports to Chief Executive Officer

Hartford, CT
BSG Team Ventures has commenced an executive search for a CFO opportunity for our client the Morris Group, Inc. The Chief Financial Officer will serve as a leader within the company helping members of the senior management team analyze the financial impact of both new opportunities and ongoing decisions.


THE COMPANY
For three generations the Morris Group, Inc. companies have played a vital role in machine tool distribution and service to America's dynamic manufacturing sector. U.S. manufacturing is undergoing a wholesale renaissance based on deploying new technologies and the Morris Group is proud to play a role in supporting these productivity improvements.
Their customers range from highly innovative medical device startups to Fortune 100 global manufacturing leaders. All count on the Morris Group, one of the largest machine tool distribution networks in North America for their needs in precision machined parts, tools, tooling, accessories, software, automation, and other solutions. Related services include applications engineering, machine tool service and maintenance, and financing. A hallmark of the company is its commitment to excellence in customer service, longtime partnerships and financial strength. Roughly 60% of their staff members are exclusively dedicated to applications engineering, service, and parts support
Their importing division, Rem Sales, supplies Tsugami precision machine tools to manufacturers of small parts (up to 38mm) throughout North America via an extensive distribution network comprised of Morris Group, Inc. companies and others. Their proprietary brands, MP Systems and Velocity Products, supply high pressure coolant systems and tooling, respectively, through similar distribution channels.
The strong and enduring values that guided Robert E. Morris and his wife, Dorothy (Dot) Morris back in 1941 live today-treating customers, suppliers and employees with respect, humility, honesty and fairness.
PRODUCTS & TECHNOLOGY
A sampling of product offerings from the Morris Group:
Precision Machine Tools from Expert Builders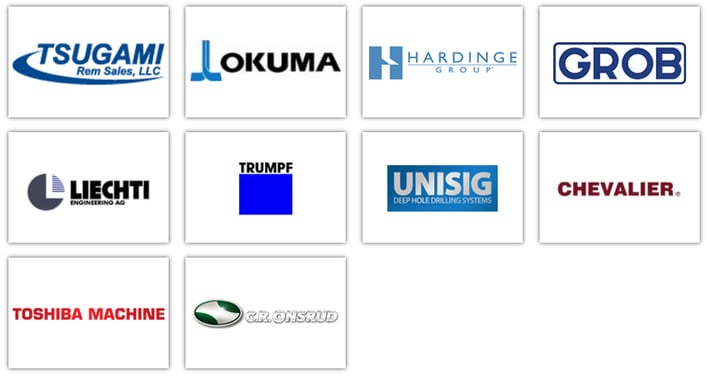 Their aerospace group or Morris Turbine Group (MTG) focuses on sourcing the best technology to advance manufacturing of aircraft engines and turbines. Their customers include valued members of the aerospace industry supply chain, including aircraft engine OEMs and overhaul and repair entities.
With more than 75 years of collective experience, the individuals within this group offer customers unparalleled process experience and expertise as well as customized engineered solutions. The process experience includes turbine blades and vanes, airfoils, blisks and impellers and rotors. Their custom engineered solutions encompass horizontal machining and tuning, rebuilding and turning and robotic polishing, buffing and grinding.  
THE POSITION
Reporting to the CEO, the CFO will play a key role on the management team. They will be responsible for all financial and accounting functions and ensure long term financial stewardship of the company's assets. They will develop and implement internal controls, oversee basic accounting and financial reporting functions and produce financial information that enables the senior leadership team to make informed decisions. Some of the specific mandates include financial planning, budgeting and building forecasting models for operating and capital purposes, profitability and margin analyses and special project analyses. A key mandate of this position is to consolidate financial reporting for the individual companies that comprise the Morris Group. There is also a requirement to directly interface with banking institutions and be responsible for all treasury and related activities.
The key to success in this role is the ability to serve as a leader within the company helping members of the senior management team analyze the financial impact of both new opportunities and ongoing decisions.
The CFO will be an integral part of the senior leadership team with the following responsibilities:
Provide finance, treasury, budgeting and forecasting, audit, tax, accounting, and metric management activities for the organization. Produce daily, weekly and monthly reports as appropriate that clearly articulate trends and variances to both the leadership team and investors. Implement metrics on productivity, cost and efficiency.

Provide strategic and tactical thinking, as well as broad business insight. Take a leadership role in developing the financial strategy to support the growth of the business, while continuing to drive operating efficiencies. Meet and forge relationships with customers and banking/finance contacts.

Interact with the outside independent audit firm, including producing monthly financial statements for the CEO and Board.

Support & partner with senior management team with improved ongoing analytical and financial management data and insight, developing and utilizing forward-looking, predictive models and activity-based financial analyses to provide insight into the organization's operations and business plans.

Become fully conversant with what the business' current and future cash needs are, it's borrowing base and liquidity needs. This entails maintaining detailed schedules such as a 13-week cash flow, daily/weekly/monthly liquidity reports and other treasury related documents. Managing the relationship with the Company's lenders and ensuring compliance with its various reporting requirements.

Manage all corporate financial functions including general accounting, internal reporting and controls, planning, budgeting, forecasting and variance analysis.

Oversee all regulatory and tax reporting.

Direct the preparation of annual operating and capital budgets and cash flow projections.

Establish best practices, identify and implement operational and system enhancements, and recommend new initiatives.

Overseeing and coordinating tax reporting and annual audit.

Directing and analyzing studies of general economic, business, and financial conditions and their impact on the organization's policies and operations.

Ensuring financial compliance with company procedures, programs and government regulations.
IDEAL CANDIDATE PROFILE
A summary of key competencies required to be successful include the following:
FUNCTIONAL Experience

Financial Leadership

Forecasting

Cash management

(AR/AP, treasury)

Board reporting

Modeling

(financial impact on customers, markets, products)

Audit & regulatory management

Operating & capital budget creation/ management

Lender & bank covenant management

Accounting & monthly closes

Tax, including Revenue recognition

Financial dashboard creation & management of KPIs

Strong accounting & experience as a Chief Financial Officer

CPA designation essential

3-5 years of experience with "Final Four" or nationally recognized accounting firm

INDUSTRY

Manufacturing

Distribution

Retail

Service

CORPORATE STAGE

Continue to build on processes and best practices
Third generation family owned business

MANAGEMENT & LEADERSHIP EXPERIENCE

Driving creation and buy-in to KPIs, goals, metrics within own team and cross-functionally where appropriate/necessary

At least 10 years in a financial leadership role including at least three as a CFO
GENERAL
Finally, this individual should have as many as possible of the traits required to succeed in this leadership position:
High levels of intelligence, analytical strength and conceptual ability.

The ability, and willingness, to set and communicate demanding standards for professional staff and to old people accountable for their performance.

Pragmatic, street smart yet able to incorporate long term strategic perspective.

Unquestioned honesty and integrity; also, loyalty to colleagues and to the organization, and the ability to inspire loyalty. This person should have the ability to identify and focus on the Company's best interests

A very high level of energy and commitment, combined with enthusiasm and a positive attitude

Excellent writing and speaking skills; this individual must be able to communicate complex ideas and information clearly and concisely.

Outstanding planning and organization skills.

Good strategic instincts and long-term vision; the ability to address both big-picture issues and detailed, day-to-day management concerns.

In general, the business and personal skills, and the absolute commitment required to make a major contribution to The Company during the coming years.

Attention to detail required in order to deliver consistently accurate data, information and reporting on time and on budget.

A sense of ownership, not just of his or her own work, or that of their department, but a sense of ownership for the company as a whole.

Work ethic required to do what it takes to get the job done, and invest the time required to deliver on key responsibilities in a timely fashion.
FINANCIAL BACKING
The company is family owned and carries no long-term debt.
COMPENSATION
Compensation is competitive with the position's requirements. In a performance-based environment, this will include base salary and a bonus structure based on corporate qualitative and quantitative strategic KPIs.
EXECUTIVE MANAGEMENT TEAM
Lee Morris, Chairman, son of founder Robert E. Morris, serves as Chairman of Morris Group, Inc. Lee is a highly-respected member of the machine tool industry and an active board member of the Association for Manufacturing Technology (AMT).
Bradley R. Morris, President and CEO of Morris Group, Inc., is the grandson of Robert E. Morris and son of Lee Morris. Brad is actively involved in the day to day management and operations of the company and a recognized leader in the machine tool industry.
Chris Stine, Executive Vice President of Morris Group, Inc., where he provides operational and strategic leadership. With more than thirty years of manufacturing experience spanning engineering, sales and sales and marketing management roles, Mr. Stine has developed a comprehensive view of the machine tool industry. Drawing on those experiences, Mr. Stine has focused on customer engagement activities, to which he brings an in-depth understanding of the challenges that manufacturers face and the role of manufacturing technology in helping them succeed.
Aaron Hornyak, Chief Operating Officer, prior to joining The Robert E. Morris Company, Mr. Hornyak served as Regional Sales Manager - Northeast for Novartis Pharmaceuticals Corporation, a $42 billion-dollar company that engages in research, development, manufacturing, marketing and sale of pharmaceuticals and health care products. Before joining Novartis, Mr. Hornyak worked in Wyeth's Vaccine Division, also in New England. He is a graduate of The University of Delaware and The Novartis Management Development Program.
For more information or to submit your resume, please contact: