Chief Executive Officer /

will

partner with owners and rest of the executive team in a hands-on, active role

Phoenix, AZ
BSG Team Ventures has commenced an executive search for Chief Executive Officer for our natural fiber insulation product client. CEO's key responsibilities to include developing business strategy, driving sales and scaling manufacturing and operations to meet anticipated customer demand.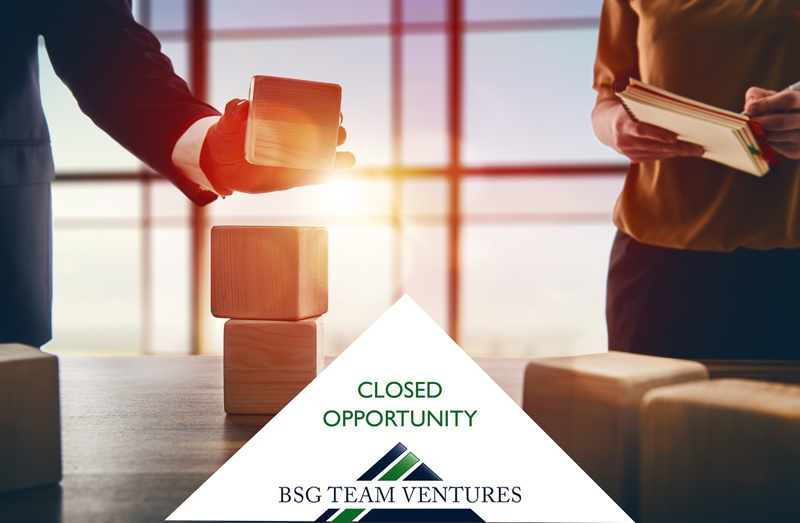 Opportunity Overview
Chief Executive Officer
THE COMPANY
Leaders in Green Thermal & Acoustic Insulation
Our client has build its national reputation on the design and creation of its natural fiber insulation products. With over 35 years of insulation experience, our clients' markets and manufactures several thermal and acoustical insulation products for multiple industries. Its patented manufacturing process allows for a wide range of densities and thicknesses while maintaining important health and safety features.
The company's products are sold through home depot stores throughout Arizona, Nevada, and California, as well as through regional lumber yards and through a network of U.S. distributors. Our client was founded in 1996 and is based in Chandler, Arizona.
Our "new" client will subsume into its operations, ownership structure and P&L two Arizona-based sister companies—Phoenix Fibers and United Fibers. Total combined top line revenues are approximately $30M. Phoenix Fibers provides the raw materials/feedstock for our client via a proprietary process of cotton/denim deconstruction and conversion. United Fibers is a legacy curbside recycling business that originally served as supplier of feedstock for the cellulosic insullation business our client's founder Jim Kean started and ultimately took public in the 1990's.
MARKET & OPPORTUNITY
Our client's family of companies serves a number of growing markets that include thermal packaging for the cold chain industry, and thermal & acoustical insulation for the building construction industry. All together, the total addressable market is more than $1 Billion. Just in the cold chain industry alone, the parallel increase in thermal insulation required for shipping of both pharmaceuticals and home delivery of perishable goods (food, temperature sensitive beverages etc.) is driving increasing demand for our client's products.
PRODUCTS
Our client offers UltraTouch denim insulation fiber products and UltraTouch nature blend cellulose insulating product for attic applications. The company also provides UltraTouch natural cotton radiant barrier thermal/acoustic insulation products that are used in automobiles, trucks, buses, RV's, boats, aircrafts, and residential and commercial buildings; and accessories, including spray adhesives and industrial aluminum foil tapes. In addition, it offers fiber duct liners that are used primarily as an acoustical liner for HVAC sheet metal ducts to absorb unwanted noise from multiple sources and reduce heat gain and loss; fiber appliance insulation products that are used primarily as an acoustical and thermal treatment for appliances; natural fiber mattresses that are used primarily as institutional bedding; treated cotton fibers that are used primarily as an acoustical, thermal, and fire retardant treatment for pad manufacturers; and cotton fiber spa insulation products for spa units.
All of our client's insulation products are Class-A fire rated, safe for the environment, contain no harmful chemicals or irritants, and do not pose off gassing or VOC concerns.
Phoenix Fibers, provides the majority of raw material for our client Arizona and Georgia. Phoenix Fibers is the largest processor of post-consumer recycled denim globally – over 500,000 pairs of old jeans monthly.
THE POSITION
Our client is looking for a CEO who will partner with its owners and rest of the executive team in a hands-on, active role. Key to the position's responsibilities is business strategy, driving sales and scaling manufacturing and operations to meet anticipated customer demand.
The new CEO will help set the strategy and vision of the company, and drive the execution of the business. This is a hands-on role which will require working both inside the company with the product and engineering teams, and outside with prospects, customers, and strategic partners.
Success in this role will lean on 3 pillars of skills and experience:
Proven functional depth in full P&L responsibility, with prior history in strategy, sales and marketing, manufacturing and operations

Strong track record in either thermal packaging materials, or corrugated box manufacturing

Prior, family-owned & investor-backed fast-growth-stage company experience between $30M-$100M
Ideal Candidate Profile
A summary of key competencies required to be successful in this role include the following:
Functional Prior Success
P&L experience

Strong focus on balanced 20%/yr top line + related EBITDA growth

New product development and product strategy experience

Manufacturing based risk mitigation experience (labor, customer, segment, etc.)

Sales forecasting and budgeting, pipeline management and tools -- managing revenue-to-plan at both board and sales team level

Proven track record helping prospect and close big customer opportunities in conjunction with partner channel

Both organic and inorganic growth experience

Mapping exit partner ecosystem and developing early relationships with potential acquirers (financial & strategic)

Rolodex of cold chain channel partner ecosystem in North America and international

Education: BA or BS + MBA
Industry Experience
Mechanical/manufacturing, non-wovens

Cold chain packaging materials manufacturing

Green/recycling of cellulosic materials

Acoustics materials manufacturing

Cushioning and insulation materials manufacturing for packaging

Corrugated packaging manufacturing
Customer Segment Experience
Home delivered kit-meals delivery services (e.g. Blue Apron)

Overnight shippers (FedEx, UPS, etc.)

Pharmaceutical industry cold-chain thermal control required packaging

Acoustical/construction/insulation materials architecture and building industry
Management & Leadership Experience
Building scalable management processes without suffocating innovation/speed

Building performance cultures

Creation of regular board reporting cadence and KPIs

Working with family owned businesses

Working with PE-backed businesses

Remote/multi-office team management of 200+

Track record hiring/upgrading to A players for A team
Stage of Company Experience
Experience working with manufacturing teams, investors, and board directors in closely held companies

Building and scaling brand recognition off of referenceable work

Growth phase of company development & rapid revenue growth, $30-$100M+

Marshalling cash resources, "doing more with less" in scaling business

Developing partner ecosystem relationships that result in strategic acquisition/liquidity events
Geographic
General
Finally, this individual should have as many as possible of the personal traits required to succeed in this leadership position:
High levels of intelligence, analytical strength and conceptual ability.

The ability, and willingness, to set and communicate demanding standards for professional staff and to hold people accountable for their performance; at the same time, sensitivity to, and insight into, individuals' capabilities and development needs, and the combination of firmness and likability that all good leaders possess.

Decisiveness when necessary, coupled with a willingness to seek input and build consensus as much as possible.

Unquestioned honesty and integrity; also, loyalty to colleagues and to the organization, and the ability to inspire loyalty. This person should have the ability to identify and focus on the Company's best interests, rather than the agenda of any individual or group within the firm.

A very high level of energy and commitment, combined with enthusiasm and a positive attitude.

Excellent writing and speaking skills; this individual must be able to communicate complex ideas and information clearly and concisely.

Outstanding planning and organization skills.

Good strategic instincts and long-term vision; the ability to address both big-picture issues and detailed, day-to-day management concerns.

In general, the business and personal skills, and the absolute commitment, required to make a major contribution to The Company during the coming years.

Attention to detail required to deliver consistently accurate data, information and reporting on time and on budget.

The work ethic required to do what it takes to get the job done and to invest the time required to deliver on key responsibilities in a timely fashion.
Team
Our client's team across all three companies currently numbers more than 200.
Financial Backing
The company is currently family-owned, and has been bootstrapped from family investment and retained earnings.
COMPENSATION
Compensation will be commensurate with the position's requirements. Since this is a performance-based environment, the successful candidate's package will include base salary, bonus structure based on corporate qualitative and quantitative strategic KPIs, and a potential for stakeholder position in the company.
To submit your resume, please click on button below: