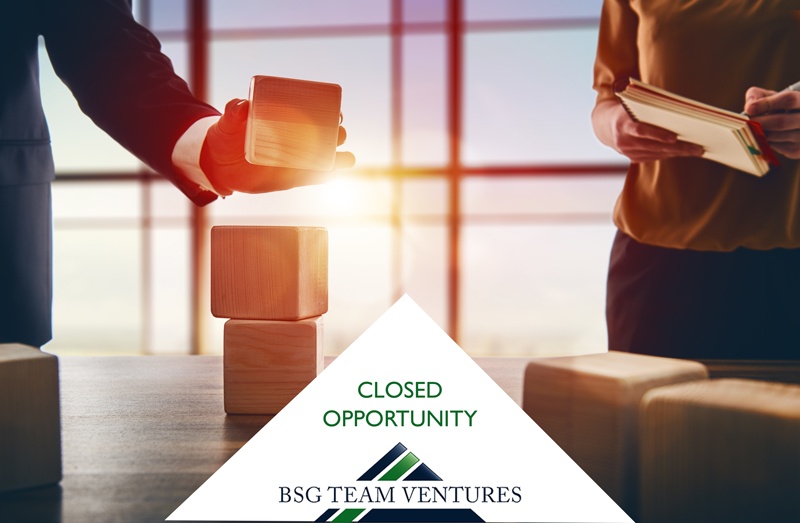 Chief Executive Officer / Reports to Board of Directors
Washington DC area or Denver, Colorado
BSG Team Ventures has commenced an executive search for Chief Executive Officer for our client, a pioneer in satellite laser-based optical data communications. CEO will bring to market a laser-based data service business and have satellite or wireless communications track record and experience with both commercial and government sectors.

Opportunity Overview
Chief Executive Officer
THE COMPANY
Secure, Space-based Optical Communications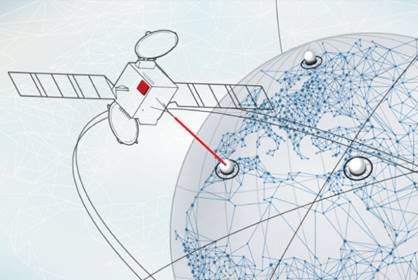 Our client is reinventing satellite communication with an advanced optical communications network that delivers fast, reliable and affordable data transmission to enable a new era of applications and services. Our client's network will enable low earth orbit (LEO) satellite operators to transmit data at speeds of up to 10 Gbps, a significant improvement over current radio frequency (RF) data downlink technologies. Our client estimates that the addressable optical downlink market is $1.5 billion annually, a sub-set of the $9.6 billion satellite network market, with LEO data downlink forecasted to grow at 125% annually.
Our client was formed in 2015, applying technology sourced from Allied Minds partners: The Aerospace Corporation and Draper. The first ground station is scheduled to be demonstrated in late 2017 and Our client has signed a commercial agreement securing additional ground sites for its network. Our client has commercial agreements in place with satellite operators to utilize the Our client's network and include Our client's space terminals on their satellites.
MARKET OPPORTUNITY
Our client is developing an optical communications network that offers secure delivery of big data from low Earth orbit (LEO) satellites at faster speeds and a lower cost than traditional radio frequency solutions. Space-based optical communication systems are poised to take a breakthrough role in commercial SmallSat missions. Backed by successful on-orbit demonstrations and led by new technology developments, the migration to optical communications from traditional radio frequency (RF) designs will provide a significant leap in the data downlink capabilities of low Earth orbit (LEO) small satellites.
PRODUCTS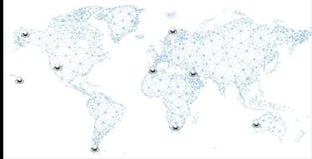 Our client's turnkey solution is designed to seamlessly connect satellites from space to the ground and meet accelerating demand for big data collection from LEO. Our client's mission is to speed the adoption of optical communications systems by providing operators with a full turnkey solution that seamlessly connects satellites and high-altitude unmanned vehicles to the ground, and accommodates accelerating demand for accurate and frequent data collection from LEO satellites. Designed to either augment existing RF systems or provide a primary downlink channel, Our client's solution includes mission analysis, upfront design work, delivery and integration of space terminals, and access to a ground network that provides delivery of the operator's data directly from their satellite or UAV to their server.
Satellite Hardware: Our client is offering small form factor laser communication terminals at a reduced price compared to equivalent RF data throughput solutions. The company is also engaged with the space industry's laser communication terminal manufacturers to ensure compatibility with the our client's ground network.
Data Services: Ground station site diversity is essential for optical communications to be a viable operational system. Our client is establishing a worldwide network of stations for spacecraft operators to use, regardless of which space optical terminal is transmitting data from your satellite. Our client offers access to this optical comm network on a price per delivered bit basis. The operator only pays once the data is securely delivered from their satellite to their data center.
THE POSITION
Our client is looking for a CEO who will partner with its investors, partners and executive team in a hands-on, active role. Key to the position's responsibilities is business strategy, driving sales, and equity fundraising.
The new CEO will help set the strategy and vision of the company, and drive the execution of the business. This is a hands-on role which will require working both inside the company with the product and engineering teams, and outside with prospects, customers, and strategic partners.
Success in this role will lean on 3 pillars of skills and experience:
Proven functional depth in full P&L responsibility, with prior history in strategy, sales and marketing

Strong track record in either space-based technologies, or terrestrial wireless telecommunication networks sectors

Prior, investor-backed fast-growth-stage company experience
IDEAL CANDIDATE PROFILE
A summary of key competencies required to be successful in this role include the following:
Functional Prior Success
P&L experience

Raising equity capital

Business strategy and value creation roadmapping

Building recurring revenue data services model businesses (IaaS/Infrastructure as a service)

Financial forecasting and budgeting, pipeline management and tools -- managing revenue and progress milestones-to-plan at both board and team level

Strong evangelical selling

Global customer acquisition

Selling large 8-figure contracts

Creating KPI dashboards

Mapping target partner ecosystems and identifying and closing early

Education: BS + PhD and/or MBA
Industry Experience
Space-based on-satellite technologies

Land-based mobile high speed wireless communication networks and services (e.g. 5G, LTE etc.)
Customer Segment Experience
Commercial enterprise customers

US federal government DOD related

Foreign governments (US allies)

Academic/research (international)
Management & Leadership Experience
Building scalable management processes without suffocating innovation/speed

Remote/multi-office team management of 35+

Managing deeply technical teams

Track record hiring/upgrading to A players for A team
Stage of Company Experience
Experience working with founders, investors, and board directors in closely held companies

Pre-revenue to commercialization and "lighthouse" customer acquisition

Growth phase of company development and rapid revenue growth, $0-50M+

Marshalling cash resources, "doing more with less" in scaling business

Developing partner ecosystem relationships that result in strategic acquisition/liquidity events
Geographic
Denver, CO

Washington, DC area
General
Finally, this individual should have as many as possible of the personal traits required to succeed in this leadership position:
High levels of intelligence, analytical strength and conceptual ability.

The ability, and willingness, to set and communicate demanding standards for professional staff and to hold people accountable for their performance; at the same time, sensitivity to, and insight into, individuals' capabilities and development needs, and the combination of firmness and likability that all good leaders possess.

Decisiveness when necessary, coupled with a willingness to seek input and build consensus as much as possible.

Unquestioned honesty and integrity; also, loyalty to colleagues and to the organization, and the ability to inspire loyalty. This person should have the ability to identify and focus on the Company's best interests, rather than the agenda of any individual or group within the firm.

A very high level of energy and commitment, combined with enthusiasm and a positive attitude.

Excellent writing and speaking skills; this individual must be able to communicate complex ideas and information clearly and concisely.

Outstanding planning and organization skills.

Good strategic instincts and long-term vision; the ability to address both big-picture issues and detailed, day-to-day management concerns.

In general, the business and personal skills, and the absolute commitment, required to make a major contribution to The Company during the coming years.

Attention to detail required to deliver consistently accurate data, information and reporting on time and on budget.

The work ethic required to do what it takes to get the job done and to invest the time required to deliver on key responsibilities in a timely fashion.
Team
Our client's team currently numbers approximately 5.
Financial Backing
Our client's control investor is Boston based publicly traded Allied Minds (www.alliedminds.com), along and several strategic investors and Space Angels who joined in May 2017's Series A round (see press release link below).
COMPENSATION
Compensation will be commensurate with the position's requirements. Since this is a performance-based environment, the successful candidate's package will include base salary, bonus structure based on corporate qualitative and quantitative strategic KPIs, and a potential for stakeholder position in the company.
To apply, please click below: