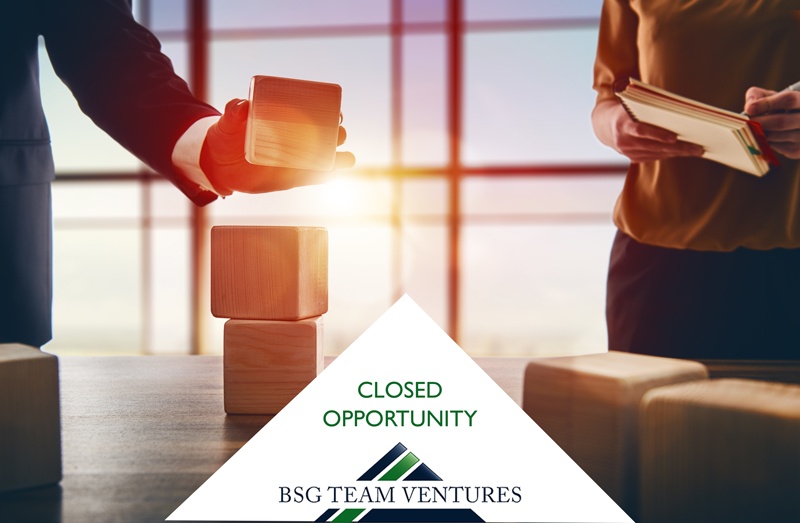 Chief Executive Officer / Reports to Board of Directors
Upstate New York
BSG Team Ventures has commenced an executive search for Chief Executive Officer for our private equity backed Internet network hardware OEM client. Seeking a revenue-driven P&L leader with experience in the networks security hardware industry and telecom infrastructure.

Opportunity Overview
Chief Executive Officer
THE COMPANY
A network of innovation
Our client develops innovative solutions used by Fortune 500 customers such as AT&T, Time Warner and the NYSE to analyze, monitor and protect critical data networks and infrastructure. Our client's products provide connectivity to the network to enable crucial data capture capabilities without compromising the integrity of the network.
Our client's business has generated good growth momentum, with 2016 sales rising more than 30% on a strong order pipeline, new product introductions and a refocused strategy on blue chip end users and small to medium sized security appliance vendors.
Founded in 1992, our client is headquarted in Syracuse, New York.
MARKET OPPORTUNITY
The Company serves a lucrative segment of the rapidly growing Network Visibility and Monitoring (NVM) market where brand trust, product variability and reliability create significant barriers to entry. The NVM market revenue totaled $925 million in 2015 and that number is expected to grow at a CAGR of nearly 12%. The growing importance of network security, increasing appliance use and system complexity are driving the global NVM market to a value of $1.6 billion by 2019. Telecommunications companies and early technology adopters are showing additional interest in higher speed products (40G and 100G) which will further drive NVM solutions.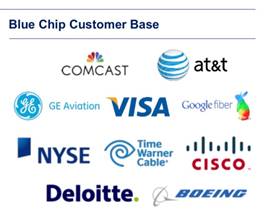 Our client's brand is renowned for innovation, product and service quality, and high reliability in securing its customers' critical data networks. The Company has shipped 57,000 units in the past five years to 50 countries worldwide. Our client is one of the few remaining independent providers in the industry.
The most sophisticated corporations in the world trust our client to monitor and maintain their networks, including NYSE, Visa, AT&T, First Data, Boeing, Deloitte, and over 1,000 other corporations and government departments around the world.
PRODUCTS
Our clients' products help improve network security and reliability, ensure compliance and enhance the capabilities of other appliances that connect to our client's products. The Company's products save customers millions of dollars in information technology expenses annually. Our client's highly flexible and customized solutions are high margin, non-capital components that offer customers rapid payback in terms of cost savings and network uptime. Our client's products include network taps, network packet brokers (NPB), bypass switches and accessories which enhance tool utilization, improve network performance and enable corporate compliance for a diversified customer base. More than 15% of annual sales are generated by recurring, high margin software support contracts.
THE POSITION
Our client is looking for a CEO who will partner with its investors and rest of the executive team in a hands-on, active role. Key to the position's responsibilities is driving sales, business strategy, and company profitability.
The new CEO will help set the strategy and vision of the company, and drive the execution of the business. This is a hands-on role which will require working both inside the company with the product, engineering and marketing teams, and outside with customers, prospects and partner channels.
Success in this role will lean on 3 pillars of skills and experience:
Has been prior CEO of a private equity-backed business

Has industry experience in the network infrastructure sector

Has prior career functional leadership experience in sales, marketing, business development and strategy
IDEAL CANDIDATE PROFILE
A summary of key competencies required to be successful in this role include the following:
Functional Prior Success
Sales forecasting and budgeting, pipeline management and tools -- managing revenue-to-plan at both board and sales team level

Strong consultative selling approach working with global 2000 customer base

Rolodex of NVM and network security and compliance channel partner ecosystem in North America and abroad.

Directing and managing marketing team as symbiotic partner to sales

P&L experience

Proven track record helping prospect and close big customer opportunities in conjunction with partner channel

Mapping target partner ecosystems and identifying and closing new relationships

Navigating complex, multi-influencer relationships including internal champions, detractors and derailers

Education: BA or BS + MBA
Customer Segment Experience
Global 2000 enterprise customers concentrated in the following segments:

financial services

telecom

education

distribution
Management & Leadership Experience
Building scalable management processes without suffocating innovation/speed

Success as individual contributor and as player/coach

Remote/multi-office team management of 20+

Track record hiring/upgrading to A players for A team
Industry Experience
Network visibility and monitoring

Copper and fiber network infrastructure (taps, bypass switches & packet brokers, e.g. Ixia and NetScout)

Network appliance and tools vendors (former Tektronix, Arbor, etc.)
Stage of Company Experience
Experience working with R&D teams, investors, and board directors in closely held companies

Building and scaling brand recognition off of referenceable work

Growth phase of company development & rapid revenue growth, $10M-50M+

Marshalling cash resources, "doing more with less" in scaling business

Developing partner ecosystem relationships that result in strategic acquisition/liquidity events
General:
Finally, this individual should have as many as possible of the personal traits required to succeed in this leadership position:
High levels of intelligence, analytical strength and conceptual ability.

The ability, and willingness, to set and communicate demanding standards for professional staff and to hold people accountable for their performance; at the same time, sensitivity to, and insight into, individuals' capabilities and development needs, and the combination of firmness and likability that all good leaders possess.

Decisiveness when necessary, coupled with a willingness to seek input and build consensus as much as possible.

Unquestioned honesty and integrity; also, loyalty to colleagues and to the organization, and the ability to inspire loyalty. This person should have the ability to identify and focus on the Company's best interests, rather than the agenda of any individual or group within the firm.

A very high level of energy and commitment, combined with enthusiasm and a positive attitude.

Excellent writing and speaking skills; this individual must be able to communicate complex ideas and information clearly and concisely.

Outstanding planning and organization skills.

Good strategic instincts and long-term vision; the ability to address both big-picture issues and detailed, day-to-day management concerns.

In general, the business and personal skills, and the absolute commitment, required to make a major contribution to The Company during the coming years.

Attention to detail required to deliver consistently accurate data, information and reporting on time and on budget.

The work ethic required to do what it takes to get the job done and to invest the time required to deliver on key responsibilities in a timely fashion.
Team
Our client's team currently numbers approximately 21.
Financial Backing
Our client's control investor is well known private equity firm, Gemini Investors, based in Wellesley, MA.
COMPENSATION
Compensation will be commensurate with the position's requirements. Since this is a performance-based environment, the successful candidate's package will include base salary, bonus structure based on corporate qualitative and quantitative strategic KPIs, and a stakeholder position in the company.
For more information, please contact: