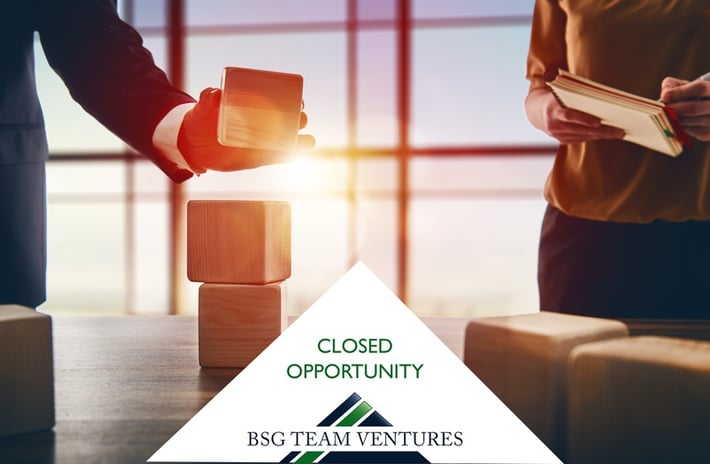 Cambium Learning Group: A Company Devoted to the Needs of At-Risk and Special Student Populations
Cambium Learning Group (NASDAQ: ABCD) is the leading educational company primarily focused on enabling struggling students – and the educators tasked with their academic development. They provide research-based solutions for students in Pre-K through 12th grade, including intervention curricula and educational technologies with the goal of helping students reach their full potential.
They operate three business units:
Voyager, a comprehensive intervention business;

Sopris Learning, a supplemental solutions business; and

Cambium Learning Technologies, which includes ExploreLearning, IntelliTools, Kurzweil, and Learning A-Z.
Two of their products –- Kurzweil3000®-firefly (by Kurzweil Educational Systems) and Reading A-Z (by Learning A-Z) –- were recognized by Tech & Learning magazine as winners of the 31st Annual Awards of Excellence. (Press release here.)
The strategic goals of Cambium Learning Group are to offer technology-based learning solutions, with an emphasis on student-directed learning, and to offer products and services that prevent struggling students. Not only do they develop curriculum, but they maintain relevance by incorporating the latest research, pedagogy, and factual content.
The Opportunity: Senior Vice President of Product Development
Reporting to the President of Voyager/Sopris, the Senior Vice President of Product Development will formulate product development strategies and plans, and inform and deliver scientifically researched-based products that reflect best practices for highly effective, competitive, intervention solutions in both print and technology-based format for students PreK – grade 12.
Interested?
The Position
The SVP of Product Development will lead and orchestrate product development projects, in addition to evaluating and resolving technical feasibility, design optimization, and production issues. As the architect of major projects, s/he will collaborate with cross functional leaders to establish a design, technology, product development, and resource deployment strategy. The SVP will also research and monitor industry developments and identify potential new product opportunities or enhancements. S/he will manage project budgets to ensure on time and within costs while meeting requirements.
Principle accountabilities include:
Lead publishing operations for Voyager/Sopris, including development, editorial, production, design

Develop a one- and three-year publishing plan and update each year

Manage budget and track expenses – both cash and capitalized expenses lines

Hire and manage development leaders in literacy, math, production and technology

Successfully develop and launch K-12 blended instructional programs

Negotiate material agreements and relationships with third party providers including technology providers, authors, content providers

Remain abreast of market influences that effect product development and respond appropriately

Grow and train a highly motivated editorial and production team to support the company's revenue targets and strategic program

Oversee the strategic direction and operational development and production of all products—schedules, budgets, personnel assignments, vendor utilization, and deliverables

Ensure quality and customer satisfaction in all products through both effective internal processes and close customer interaction

Work with other senior staff to create new service offerings that will expand the company's share of the market
The performance of the new SVP will be evaluated according to several important metrics, including: quality of new products and revisions; success at meeting budgets, schedules, and revenue targets; product and department profit margins; and staff development and turnover.
The Career Opportunity
To someone currently employed in a senior editorial role for a K-12 publisher, this may represent a step up in editorial, P&L, and revenue responsibilities. It may also mean a shift into products designed for the research-based education solutions for students in Pre-K through 12th grade.
To someone coming into this position from a development house, it offers far deeper involvement in the product management, marketing, and sales of a benchmark text program. The opportunity to "own" the company's product line—as opposed to having a client take credit for the creative efforts of the outside developer—may appeal to some whose careers have alternated between client and vendor side.
The Ideal Candidate
The ideal candidate has significant knowledge of the role technology will play in curriculums in the future. This is not someone with a pure engineering background, but someone who understands the market and knows what products will be needed. This person has a blend of print and non-print, and perhaps a background in instructional design.
This person is someone who truly understands the day to day trials and tribulations of typical classrooms and understands the reality of urban, suburban and rural classrooms, as well as the limitations faced by teachers. Voyager has always served teachers so it is critical to never lose sight of that. Furthermore, it is important to not get overly focused on digital solutions. Market sensibility and appreciation for constraints is always more important.
Specifically, this individual has the following:
Experience in the K-12 literacy space

Minimum of 5 years product development experience in education

Familiarity with core publishing technologies used throughout the editorial and production process and a keen sense of how technology is changing the business environment

Knowledge and experience with publishing digital products

Knowledge of the K-12 educational marketing space and selling process

Keen sensibility for serving users

Strong knowledge of data mining and analytics

Ability to lead multiple projects simultaneously

Previous writing, editing, copyediting, and project management experience in reading/literacy and/or mathematics

Previous experience working closely with design, production, and manufacturing departments

A thorough knowledge of current trends, research, competitive products, and instructional developments in reading/literacy and/or mathematics

A strong customer-focused orientation coupled with the desire to have direct customer contact to better understand market demand, branding issues, and the competition

A track record that demonstrates a strong focus on market needs and on evaluating, launching, pricing, and delivering new products and services that are designed to meet those needs

Solid team-building experience with impressive leadership, motivational, and management abilities: a highly motivated and confident self- starter who leads by example and who is known for the quality and depth of his/her executive organization

At least an MA in education and/or classroom teaching experience
In addition, a candidate should display the following—
Superior written/oral communication skills, as well as the ability to present his/her views in a clear and compelling manner

A collaborative decision-making style of management

Excellent interpersonal skills, with the ability to mix easily and well with colleagues, as well as subordinates and senior management

Balanced market, product, and financial understanding

Strong business planning skills; a sound negotiator

5-10 years of significant leadership within a publishing enterprise
Finally, this individual will be a true leader--outstanding communication skills, presence, self-awareness, "learning agility," integrity, and intelligence.
Compensation
Compensation will include salary, bonuses, and equity in line with the individual's experience.
Travel
Travel will be no more than 20%.
Contact
Resume and cover letter should be sent as a Word document to Ralph Protsik and Barb Piercecchi) and also posted on the BSG website. No phone calls please.