Bringing an expanded depth and breadth of expertise across the technology industry, Jim Robinson set to lead rapid growth at retained executive search firm.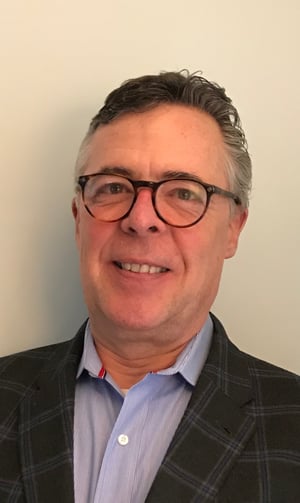 BOSTON, MA – February 26, 2019: Boutique retained executive search firm BSG today named Jim Robinson as Managing Director of its TalentBench Division. In a year already marked by rapid, pivotal growth across BSG's many key practice areas and positions, the addition of Jim Robinson highlights BSG's commitment to supporting the entirety of its clients' executive search needs.
Jim brings over 30 years of executive and senior-level recruiting experience in the high-tech industry with companies ranging from early stage startups to Fortune 50 public companies. His domain expertise spans software technology, healthcare/life sciences technology, financial services and consumer products. Previously, Jim served as Managing Director/Co-Founder of boutique high-tech search firm Infinity Search Partners where he conducted searches including VP Engineering, Chief Technology Officer, Chief Software Architect as well as leadership and senior contributor roles in Product Management, Advanced Technology, Analytics, Quality Assurance, Solutions Engineering and Pre/Post Sales.
Prior to founding Infinity Search Partners, Jim was a Partner/VP at one of the software industry's largest and most successful search & recruiting firms which pioneered recruiting in the computer operating systems and early artificial intelligence domains. That firm went on to incubate and launch four software startups all of which Jim actively participated in building and one of which culminated in a successful IPO. Jim held positions as Managing Director of firm's nationwide executive search division as well as VP, Partner and leader of its New England Region.
"We are committed to ensuring the success of our clients' executive hiring needs. The TalentBench division of BSG provides our boutique expertise and high touch approach throughout middle management and key individual contributor levels of our clients. While BSG is focused on the Board, C-suite, and 2nd level executive leadership, TalentBench ensures continuity of search service and client knowledge down throughout the rest of the organizational chart. We've seen a significant increase in our BSG clients returning to us to help round out their talent throughout the inner ranks—and Jim Robinson's experience will provide the stewardship for TalentBench to expand as successfully and rapidly as BSG has in recent years. Jim's 30+ years of senior level recruiting experience is the perfect complement to TalentBench's specific middle market niche." said BSG founder and Managing Principal Clark Waterfall.
TalentBench welcomes engagements across the spectrum of executive recruitment and specializes in the strategy, acquisition, and optimization of talent throughout from individual contributor to VP-level. All inquiries regarding how TalentBench, a division of BSG, can serve your talent needs can be directed to info@bsgtv.com.
-by
BSG
on Feb 26, 2019 2:26:00 PM