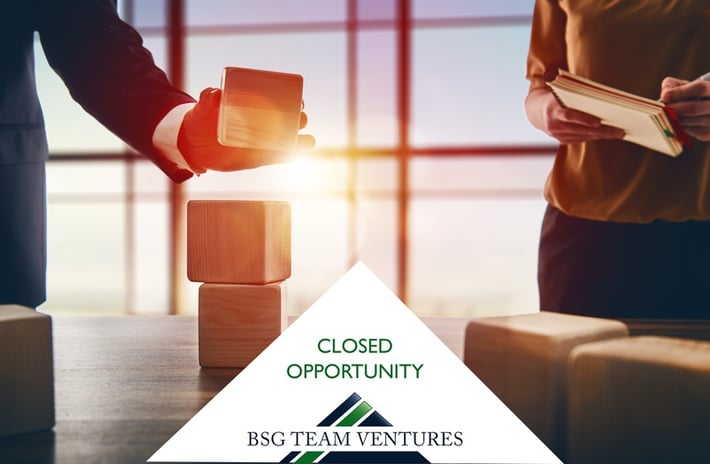 BSG Team Ventures is pleased to announce the successful completion of a VP Global Development search for saleslog!x, which is a Swiftpage brand.
BSG recruited Andrew Beresford to join the senior vice president and general manager of Saleslogix business unit Lorcan Malone as a member of the executive leadership team.
Weitzel brings deep global experience in driving strategic partner success in enterprise software with twelve years in senior executive partnership roles at SAP. While at SAP, he started, built, and managed the global strategic partner portfolio for over six years and generated a significant recurring revenue stream for the company. Weitzel has in-depth knowledge and solution expertise across a wide-range of industry verticals and horizontal solutions, gained from previous positions at Deloitte Consulting, KPMG Peat Marwick, and a Hong Kong based e-commerce start-up.
He joins Swiftpage as the company is planning to detail its new partnership strategy and product roadmap for 2014 and beyond. As Swiftpage exclusively relies on channel partners to grow its business as a CRM leader in the mid-market, Weitzel will drive the Swiftpage partnership vision with a focus on creating vertically-focused and OEM partnerships while scaling the broader partner ecosystem with enhanced collaboration and an attractive product roadmap.
"I am excited to be joining Swiftpage, a high growth company with a phenomenal CRM portfolio that has already built a thriving channel ecosystem," said Weitzel. "As the company continues to expand market opportunities, particularly in vertical market segments and with its aggressive mobile CRM focus, I look forward to engaging with partners to uncover new strategic opportunities and accelerate customer success."
"With his unmatched experience and expertise, combined with a terrific sense of humor, Jens is a perfect fit for Swiftpage and a tremendous win for Saleslogix, our partners and our users," said H. John Oechsle, Swiftpage president and CEO. "As our reseller network continues to expand, we are seeing terrific opportunities to diversify into new vertical markets, with Saleslogix as the premier platform for vertically tailored CRM solutions. As he did so successfully at SAP, Jens will architect and lead this new initiative for Swiftpage and I'm thrilled to announce he's already on board, adding value, and making a difference in this critical area of our growth strategy."
About Saleslogix
Award-winning Saleslogix CRM is the platform of choice for companies seeking to build cost-effective, purpose-built solutions for the mobile world that enable intelligent collaboration and best practice automation across marketing, sales, and service. It offers unparalleled flexibility and control — with cloud, on-premises, hybrid, and mobile options to accommodate diverse IT and business preferences. Learn more at www.saleslogix.com.
About Swiftpage
Swiftpage is committed to empowering individuals, small business and mobile sales teams to better manage their business interactions, more intelligently engage their customers, and convert more interactions into transactions. The company's growing network of partners, customers, end-users and employees collectively represent the Swiftpage Nation, united across the globe as one team, on one journey. Learn more at www.swiftpage.com and join the conversation at social.swiftpage.com.
For the official press release, see here!