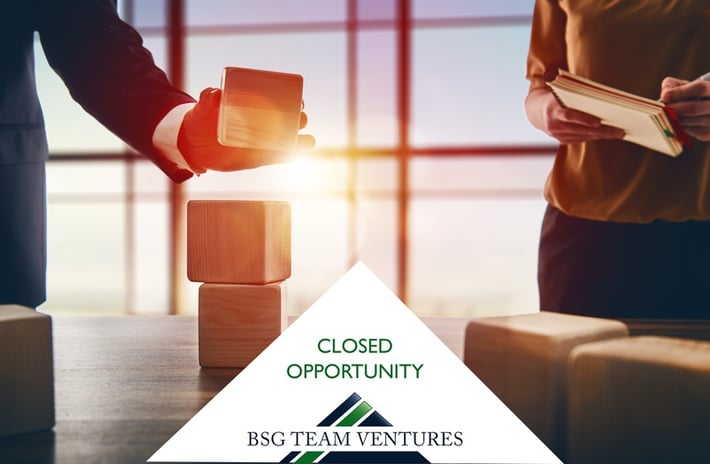 BSG Team Ventures is proud to announce the successful completion of the CEO search for the Virtual High School Collaborative.
BSG recruited Jeffrey A. Elliott to replace Liz Pape, who retired as CEO of the nonprofit pioneer of K-12 online learning in July. "We conducted a nationwide search to find a CEO who has the experience, expertise, and vision to build on VHS' 15 years of success and help set our direction for the future," said Kevin Lyons, chairman of the VHS Board of Directors. "Jeff's extensive business experience, as well as his in-depth knowledge of the online education market, and his commitment to VHS' values and beliefs made him the right candidate for the job."
Ralph Protsik, of BSG TeamVentures, who led the search process, added, "I've known Jeff as a client for more than ten years. That the timing—and opportunity—for Jeff's move to VHS were right was, frankly, a bit of luck. He will fit well into the culture of this highly respected, mission-driven company."
Previously, Elliott served as President and CEO of Advanced Academics (a division of DeVry), one of the leading providers of online education for public school students in the country. There he led the company's pioneering strategy to serve at-risk students and the deployment of its comprehensive online learning model. Prior to that, he served as vice president of development for the Wright Group/McGraw-Hill, where he oversaw three divisions of this leading educational publishing company. He is a graduate of University of Chicago - Graduate School of Business and University of Missouri - School of Journalism.
Founded in 1996 and headquartered in Maynard, MA, The VHS Collaborative (formerly Virtual High School Global Consortium) is the pioneer of K-12 online learning, having first brought online learning into secondary education. Since then, the nonprofit organization has been setting the standard for quality online education. VHS provides co-synchronous courses taught in global online classrooms for secondary school students and online professional development in 21st century teaching best practices for educators. The organization also meets the unique educational needs of schools through custom course development, private course offerings, and support for blended learning initiatives.
VHS' design and delivery standards were the model used by the National Education Association in their recommended standards for online learning. The organization has won numerous awards, including the Stockholm Challenge Award for Global Excellence in Information Technology and is a three-time winner of the United States Distance Learning Association's (USDLA) award for Excellence in Programming and Excellence in Best Practices.
For more information, please see the VHS press release.