Board Director
Northeast located preferred
BSG Team Ventures has commenced an executive search for Board Director for our client which provides communication recording solutions that connect to the widest range of business and finance systems and record voice, video, IM, and PC screens – all captured efficiently on single server platforms. Board Director will deliver USA-context strategic insight, provide US operational scaling perspective, and be a partner to both the CEO and the private equity backer.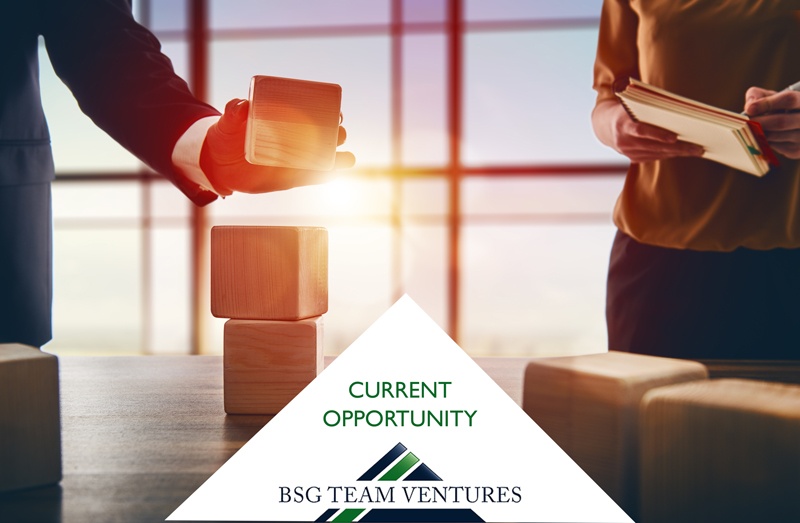 Opportunity Overview
Board Director
THE COMPANY
Capture. Secure. Innovate.
Our client has been capturing critical communications data for over 25 years. In that time, it has been continually evolving, adapting and innovating. In today's digital age our client understands how essential the capture, storage and analysis of your unified communications is.
Our client provides communication recording solutions, which connect to the widest range of business and finance systems and record voice, video, IM, and PC screens – all captured efficiently on single server platforms. Its solutions are used to search and replay, search recordings for spoken words, record desktop screen captures, reconstruct events, manage employee performance, preserve evidence as long as needed, protect customer payment information, monitor telephony channels, and monitor communications in real-time, as well as for system health checking.
Our client has an established base of 3,000 global clients, with 450 of those in the US and Canada.
The company serves leading Financial Services & Trading companies, Federal & State government clients, and contact center clients in both 911/Emergency Services Command Control and Private Sector markets. Within the Finance sector, our client works closely with regulators including the SEC, FINRA, and the FCA, and their customers, to ensure that they understand the capabilities of today's technology, and that the platform meets the most stringent requirements of the evolving compliance and regulatory landscape.
Our client was founded in 1988 and is based in the United Kingdom. It has offices in Europe, the Middle East, Africa, the Asia Pacific, and North America.
PRODUCTS
Our client offers Quantify Recording Suite, which enables organizations to record, search, and replay telephone calls and other conversations. The company also provides capture and replay, workforce optimization, compliance recording, and incident reconstruction and auditing solutions. In addition, it offers converged recording, frame-based recording, resilience, virtualization, and hosted call recording solutions.
THE POSITION
This Board Director, peering with the rest of the board and Chair, will have 3 key deliverables:
Deliver USA-context strategic insight —the business sells into all 3 major global markets—US, EMEA & APAC. As the US board voice, contribute to prioritization of market opportunities, product roadmap, customer targets, and potential tuck-in acquisitions & partnerships

Provide US operational scaling perspective—to both the executive team and control investor. Prior experience making decisions around go to market strategies like channel vs. direct, onshore/offshore customer service, etc.

Be a partner to both the CEO and the private equity backer—The 2017 business is approximately $20M, expected to grow to 75M+ in the 36 month hold period. As U.S. financial markets expert, serve as thinking partner on all aspects of the business for both the CEO and investor to achieve growth targets.
IDEAL CANDIDATE PROFILE
A summary of key competencies required to be successful in this role include the following:
FUNCTIONAL Prior Success
Business and product strategy

Business development

US focused business P&L scaling

Regulatory and compliance domain expertise for securities trading function

Mapping target partner ecosystems, establishing strategic tie-ups etc.

Board management

Buy-and-sell-side M&A/deal counsel

Education: BA or BS + MBA/JD
CUSTOMER Segment Experience
Tier 1 banks with securities trading desks

Hedge funds with internal trading departments

Other trading related entities with Dodd Frank regulatory and compliance requirements
MANAGEMENT & Leadership Experience
Building scalable management processes without suffocating innovation/speed

CEO and executive team mentoring and coaching

Working with private equity investors at the board level on strategy, value creation, M&A, and governance
INDUSTRY Experience
Past or current regulatory and compliance for financial services focused on securities trading value chain
Regulatory & compliance software focused on securities trade settlement

Regulatory & compliance advisory services (Accenture, CapGemini, etc.)

Regulatory & compliance responsibility for securities exchanges (NASDAQ etc.)

Internal regulatory & compliance responsibility with tier-one banks
STAGE of Company Experience
Experience working with investors and board directors in closely held companies

Lower-middle market phase of company development from $20M-$100M+

Taking company through multiple value creation inflection points with ultimate harvest/sale/liquidity

Experience with high growth businesses
GENERAL:
Finally, this individual should have as many as possible of the personal traits required to succeed in this leadership position:
High levels of intelligence, analytical strength and conceptual ability.

The ability, and willingness, to set and communicate demanding standards for professional staff and to hold people accountable for their performance; at the same time, sensitivity to, and insight into individuals' capabilities and development needs, and the combination of firmness and likability that all good leaders possess.

Decisiveness when necessary, coupled with a willingness to seek input and build consensus as much as possible.

Unquestioned honesty and integrity; also, loyalty to colleagues and to the organization, and the ability to inspire loyalty. This person should have the ability to identify and focus on the Company's best interests, rather than the agenda of any individual or group within the firm.

A very high level of energy and commitment, combined with enthusiasm and a positive attitude.

Excellent writing and speaking skills; this individual must be able to communicate complex ideas and information clearly and concisely.

Outstanding planning and organization skills.

Good strategic instincts and long-term vision; the ability to address both big-picture issues and detailed, day-to-day management concerns.

In general, the business and personal skills, and the absolute commitment required to make a major contribution to The Company during the coming years.

Attention to detail required to deliver consistently accurate data, information and reporting on time and on budget

A sense of ownership, not just of his or her own work, or that of their department, but a sense of ownership for the company as a whole.

Work ethic required to do what it takes to get the job done, and invest the time required to deliver on key responsibilities in a timely fashion
Team
Our client's team currently numbers approximately 45.
Financial Backing
Our client's control investor is Livingbridge LP. Now investing out of Livingbridge Fund 6, they specialize in replacement capital, management buy-out, secondary buy-out, and management buy-ins in the lower mid-market and middle market. It seeks to invest in business services; consumer markets including retail, consumer products, and leisure; financial services; healthcare and education; and information technology, telecom, and media and telecommunications, energy, and environmental sectors. It typically invests in companies with enterprise values between £5 million ($6.28 million) and £100 million ($162.84 million) that seek between £2 million ($3.13 million) and £40 million ($62.57 million) per deal and profits in excess of £1 million ($1.98 million). The firm was formerly known as ISIS Equity Partners LLP. Livingbridge was founded in 1995 and is headquartered in London, United Kingdom with additional offices in Birmingham, United Kingdom; Manchester, United Kingdom; Boston, Massachusetts in the U.S., and Melbourne, Australia.
Compensation
Compensation is competitive with the position's requirements, including annual board director stipend plus equity with vesting schedule.
CONTACT or SUBMIT RESUME: