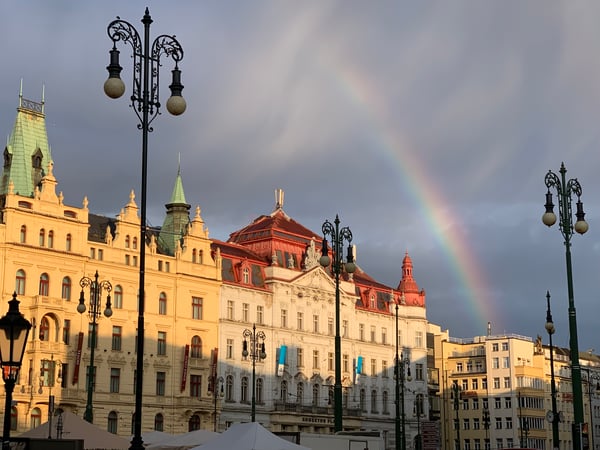 Key boutique retained executive search firm owners and select partners came together in Prague last week as part of the annual meeting of the Tinzon Group ("Tinzon"). Tinzon is an international alliance of boutique retained executive search firms that gathers each year to meet, learn, share, and generate collective wisdom about the search industry, best practices, executive recruiting trends and taboos. Yet one of the most valuable benefits from participation is the opportunity to bring like-minded executive search professionals together from all across the globe—from the Czech Republic, Australia, Germany and the U.K. to the U.S., Switzerland, Sweden, Poland, Korea, Singapore and beyond.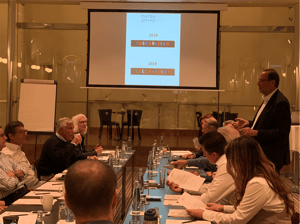 Symbolic to the gathering was this picture taken over the appropriately named "Konektor" building located on Republic Square (Náměstí Republiky) one of the three most important squares in all of Prague. Caught the morning of the opening of the meeting, the rainbow overhead in early morning light reminded all Tinzon attendees that—in this time of global divisions, schisms, and skirmishes—the best path to unity comes not from email, video, or social media—but from in-person meetings—where, from the sharing of ideas, food, and experiences, emerges so much that is unique and beneficial to our collective well-being.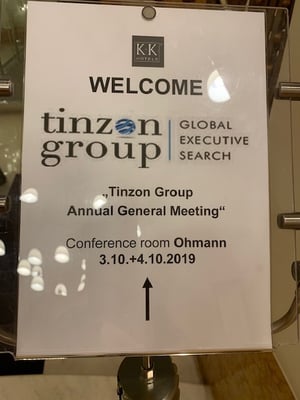 For more information on the Tinzon Group, visit http://www.tinzongroup.com/.