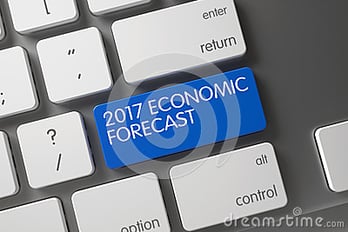 Top Takeaways – A look ahead to 2017 by Susan Hawkins
Dr. Allen Sinai– 2017 Economic Forecast
Our firm, BSG Team Ventures, recently hosted a dinner and briefing session with Dr. Allen Sinai, noted economist and CEO of Decision Economics, a global economics consulting firm. They have advised multiple facets of the U.S. Government including past Presidential Administrations, House and Senate Committees. The timing of this event, only 9 days after the US Presidential election, proved highly relevant as business leaders are focused on the policy implications of the new administration.
Here are some of his key observations:
Although the US economy has added jobs and most economic indicators are positive, there is a strong undercurrent of concern, resentment, even in some quarters, that focuses on issues related to economic inequality. Key issues here include the cost of a college education and concern regarding prospects for the younger generation. This manifested itself in the recent Presidential election where the desire for change emerged as a key factor. This is not a US only phenomenon; other examples include Brexit and the rise of nationalist parties throughout Europe.

The long economic expansion (exceptional by historical standards) is expected to continue. Sectors that have done well such as healthcare, technology, restaurants and leisure services will continue to thrive and will be major job creators.

Recovery continues globally as well; indications are that China is turning around although concerns persist in its real estate market. Japan's recent government stimulus plan appears to be showing some positive results. In Europe governments have largely abandoned austerity measures.

The underlying foundations in our economic environment, easy access to capital, consumer confidence and strong job/income growth are expected to continue well in 2019, absent any "Black Swan" events.

According to Dr. Sinai, the new Trump administration will likely enact policies that will accelerate these trends namely:


- Repatriation of foreign profits back to the U.S.




- Lower corporate tax rates in line with other countries




- Income tax reform




- Deregulation




- Infrastructure projects
Possible concerns associated with the new administration, namely trade policies and growth in the deficit were raised, but largely discounted given the relatively small impact that they would have on the overall economy.
His final comments addressed the needs of political leaders in developed countries, including the U.S to develop policies and messages that speak to a growing sense of inequality. This social/political disconnect in his view has the potential to become a "Black Swan" leading to potential unrest, propelled by social media.