Peter's extensive background in consulting and development empowers BSG's advisory-driven approach to talent strategy, acquisition and optimization.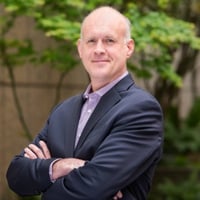 BOSTON, MA – January 25, 2019: BSG today announced the addition of Peter McStravick to its leadership team. With over twenty years providing boutique executive search solutions across middle market private equity and beyond, BSG's four-pronged approach is unique in both depth and breadth. The addition of Peter McStravick marks another milestone in the ongoing quest to ensure a comprehensive and educated approach to the development and support of both client and candidate.

With over 15 years supporting growth-focused companies, Peter McStravick brings extensive experience in talent strategy, development, and advisory services, with specific expertise in guiding executive teams through pivotal transitional phases. Peter's keen understanding of the nuances required to build functional, complementary executive teams is fueled by a background in talent management research and analytics. With wide expertise across a myriad of positions and industries, Peter brings a deeply data-driven approach to the art and science of executive search, furthering BSG's mission to provide full service assessment, strategy, acquisition and optimization services across the executive talent spectrum.

BSG Co-Founder and Managing Principal Clark Waterfall welcomed Peter, sharing "Peter brings a unique combination of season veteran from a 15+ year career in retained executive search with both large and boutique firms, along with a penchant for listening & learning he forged as a teacher earlier in his career."
BSG welcomes engagements across the spectrum of executive recruitment and specializes in the strategy, acquisition, and optimization of talent throughout the middle market. All inquiries regarding how BSG can serve your talent needs can be directed to info@bsgtv.com.
-by
BSG
on Jan 25, 2019 12:43:12 PM