With an extensive background in specialized recruitment for C-Suite searches in the private equity sector, the addition of Lori Gleeman adds a new dimensional layer to BSG's primary search expertise.
NEW YORK, NY – October 21, 2019: BSG's thirty years' experience executing high touch searches across middle market PE is well known in the industry. With an ever-growing roster of high profile clients and a burgeoning demand for boutique firm specialization, BSG turned to its own recruitment needs this fall with the addition of Lori Gleeman as Principal with BSG.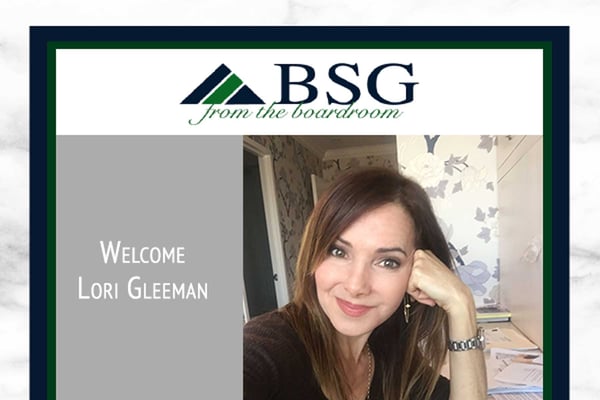 With over 12 years of recruiting experience, Lori specializes in highly targeted, consultative searches for C-level executives and Board of Directors. Known for her detailed, thorough and compassionate style, Lori is well known in the industry for transcending industry standards, providing the highest level of meticulous service to her clients and candidates while determining the most successful career transitions.
"The demand for BSG's highly specialized suite of recruiting and executive development services is ever-growing at record pace. As a firm, we strive to stay ahead of capacity so that we ensure optimal performance for our clients. As the industry evolves, especially in recruiting for our PE-backed portfolio company clients, we recognize the importance of having depth and breadth among our Principal ranks. Lori's experience and NYC-based location expands our fundamental toolbox and continues to position BSG among the top boutique executive recruiting firms in capability and opportunity. Her tenacity and penchant for advisory-focused recruiting will enable BSG to springboard into an even greater realm of search potential," said BSG founder and Managing Principal Clark Waterfall.
BSG welcomes engagements across the spectrum of executive recruitment and specializes in the strategy, acquisition, and optimization of talent throughout the middle market. All inquiries regarding how BSG can serve your talent needs can be directed to info@bsgtv.com.
-by
BSG
on Oct 21, 2019 2:06:48 PM