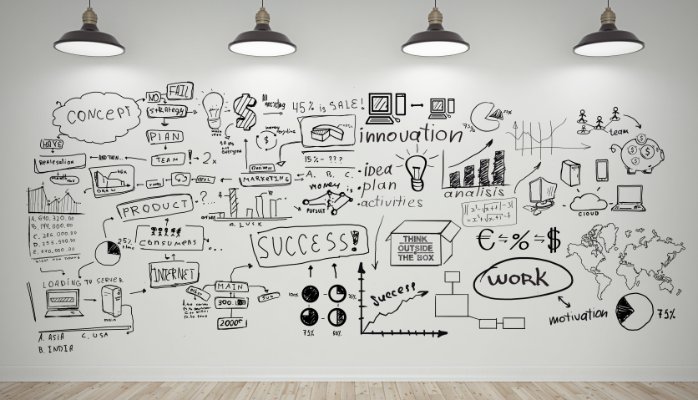 This article was originally published on LinkedIn.
Do you ever wonder what the difference is between a Chief Technology Officer (CTO) and a VP of Engineering? Many people aren't clear about the difference in roles, even some CEOs, and it gets more confusing as sometimes the VP of Engineering can also be call VP of Software Development or VP or Software Engineering. In this article, my third of five that address C-Suite roles, I break down the variables that define all of these mad-skills engineering leaders, and how each of them works within their respective organization.
In simple terms, the CTO is the "architect" and VP of Software Engineering (or any variation of this title) is the "general contractor". The CTO is the technical visionary of the organization; he tends to have a small staff, if he has one at all, as they're not inclined to manage people. And yes, CTOs tend to be males, though here is a list of 12 female CTOs to know and follow.
The CTO sets the technology direction by making critical decisions for platform development as this person is well-versed about the strengths and weaknesses of most available technology.
The client will often ask what the difference is between a Chief Architect and a CTO. The short answer is a Chief Architect is a junior CTO. And let's not forget CIOs, this title means different things to different industries. For non-technology companies, the CIO owns all internal technology infrastructure (think email, servers, databases, etc.). The title CIO isn't used very much by tech companies.
The VP of Engineering leads the operations part of technology development and is responsible for both technological and talent growth and scalability. This person will have a much larger staff that is made up of developers and project managers. The VP of Engineering understands the technology employed by the team, but no longer works with a "hands on" capacity, this person is busy leading. The VP of Engineering knows how to organize and get the most out of the teams reporting to him (or her!), and acts as the primary technology liaison with the Product and Sales Teams.
It's rare that a company that has been operating for awhile needs a true CTO. Usually, the CTO is part of the original founding team. When a team needs leadership and guidance, and things aren't working, and processes are becoming complicated, it's time to bring in a VP of Engineering.
The ability to organize and lead a team of engineers and developers; set and keep schedules/deadlines; Collaborate with Product teams and Sales & Marketing are attributes found in VP of Technology people across many different industries. Technology, like finance, is industry agnostic. It's common for heads of technology and heads of finance to move across various sectors (this is less common in sales, marketing, and product development). I recently placed of VP of Engineering at a company that provides professional development to teachers. The person I recruited had never worked in the education space before. The CEO told me that this person was the best hire he'd ever made.