September 2018: BSG Completes Another Successful Executive Search— Senior Vice President of Sales, Learning Ally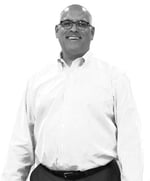 BSG proudly announces a recently completed executive placement. Lee Peters formally accepted the position of as the Senior Vice President of Sales at Learning Ally.
Lee Peters has a deep background in K-12 education as well as perspective from roles outside the industry. Prior to joining Learning Ally, Lee served as COO as ASCD the world's largest and oldest non-union global professional education association. Prior to ASCD, Lee worked at both Scholastic and Pearson in senior strategic marketing and sales roles.

Learning Ally is a non-profit with a dedication to helping students with print disabilities, including blindness, visual impairment, and dyslexia. Learning Ally's human-read audio books improve the way students learn at home and in the classroom. With Lee's expertise Learning Ally will grow their outreach and exposure, become available in more districts, and help more students on their learning journey.
ABOUT BSG'S EDUCATION PRACTICE:
For almost two decades BSG has been an active participant in the growth of the Education industry, with a track record that includes more than 250 senior-level searches for companies big and small, public and private, PE-backed, for-profit and not-for-profit, at the VP level and above.
Its industry expertise comprises the full spectrum of education markets–K-12, postsecondary, corporate, and consumer–and products and services therein. Clients have gone public, merged, been acquired, raised and invested capital, grown through acquisition, and, with most, thrived under strong leadership.

BSG has remained persistent in its belief that competence as a service provider begins with knowledge of an industry's people, companies, niches, and trends. You will find us attending industry events such as: Capital Roundtable, ASU GSV Summit, BMO Capital Markets, EdTech Week.
For assistance with your next executive search, in the education sector or across our array of practice area specialties, contact us today.