May 2018: BSG Completes Another Successful Executive Search—Senior Director, Global Admissions and Recruitment, Sotheby's Institute of Art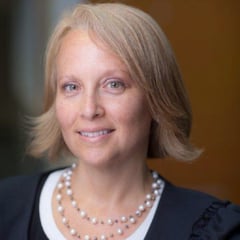 BSG and our Education search specialist team proudly announce a recently completed executive placement. Susan Roth formally accepted the position of Senior Director, Global Admissions and Recruitment for Sotheby's Institute of Art (SIA) - New York in May 2018 and looks forward to joining their esteemed executive team.
Susan Roth will be responsible for defining a comprehensive strategic plan for global admissions and recruiting as well as for all aspects of the daily operations of the department.
Susan has had an extensive career in the higher education sector at leading institutions such as Harvard, Columbia and MIT in the US, as well as City University, London Business School and SOAS in the UK. Her background and expertise span the full student journey from marketing, student recruitment and admissions to adding value to the student experience. She has a particular interest in global programs and partnerships and has created dual degree programs in Asia, Europe, and the US.
Commencing earlier this year, the search for Sotheby's Institute of Art's newest Senior Director was an expansive endeavor leveraging BSG's extensive for profit education expertise. Sotheby's Institute of Art is among the world's leading graduate-level institutions, offering programs in art business, art scholarship, and connoisseurship. At campuses in London, New York, and Los Angeles, students learn via first-hand encounters with scholars and professional experts in the art world. SIA offers numerous accredited graduate, undergraduate and semester programs, which are respectively accredited by premier organizations including the University of Manchester, NY State, NASAD, and Claremont Graduate University. SIA also operates Summer and Online programs.
For more information on the initial COO search, visit our initial search announcement. For assistance with your next executive search, in the education sector or across our array of practice area specialties, contact us today.