June 2018: BSG Completes Another Successful Strategic Executive Alignment—Chief Operating Officer, KIPP Texas Public Schools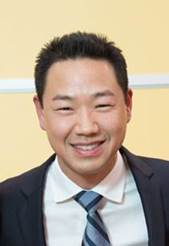 BSG and our Education search specialist team proudly announce a recently completed strategic executive alignment. Kris Cheung formally accepted the position of Chief Operating Officer for KIPP Texas Public Schools in June 2018 and looks forward to joining their esteemed executive team.
Kris Cheung comes to KIPP Texas from his role as the Chief Operations Officer at Success Academy Charter School where he oversaw operations at the network office and for all 46 schools. Prior to his appointment to Chief Operations Officer in 2015, Kris has been a business operations manager, associate director of operations, head of renovations and facilities, and managing director of operations. As COO, he is responsible for strategic school expansion, scholar projections, supply chain, procurement, school performance analytics, operating budgets, real estate, facilities, and construction. Kris began his professional career in the hospitality industry, where he held operational leadership roles with Hyatt and Waldorf Astoria. Kris holds a bachelor's degree in hospitality management from California State University, Pomona and a master's degree in public policy and administration from Rutgers University.
Commencing earlier this year, the search for KIPP Texas Public Schools newest COO was an expansive endeavor leveraging BSG's extensive for profit education expertise. KIPP is a national network of non-profit, open-enrollment, college-preparatory public schools with a track record of preparing students in underserved communities for success in college and in life. At KIPP Texas Public Schools, teachers, students, and families are all united around the same goal: college and a choice-filled life. The Chief Operating Officer is expected to play a key role in building and managing the newly created KIPP Texas super region, while promoting the academic, character, and life success of KIPP students.
For more information on the initial COO search, visit our initial search announcement. For assistance with finding your next strategic executive alignment in the education sector or across our array of practice area specialties, contact us today.