December 2019: BSG Completes Another Successful Executive Search— Chief Financial Officer, Walpole Outdoors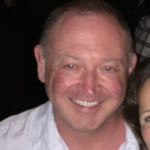 BSG proudly announces a recently completed executive placement. Jim Herlihy formally accepted the position as the Chief Financial Officer at Walpole Outdoors.
Jim Herlihy joins Walpole Outdoors and is a results driven CFO who has been highly successful in achieving aggressive business goals across high growth organizations in public, privately held and PE backed company environments. Jim leverages a unique blend of strategic vision, financial and operational expertise, and utilization of analytics and IT applications to identify and create innovative solutions that increase revenue, efficiency and profitability.

Jim was most recently Chief Financial Officer of Mearthane Products Corporation, a global developer and manufacturer of polyurethane components. Prior experiences include Advisory Consulting as well as a Chief Financial Officer role with Astrodyne TDI, Inc. and 12 years of increasing responsibility with the Finance & Accounting functions of NEI Inc. Jim holds a BS in Accounting from Stonehill College in Massachusetts.
About Walpole Outdoors:
Founded in 1933, Walpole Outdoors has been the standard for handcrafted outdoor products, answering the needs of homeowners and professionals alike with an unsurpassed variety of styles and custom designs. The same meticulous attention to detail and timeless good looks is evident in the company's fences, gates, arbors, pergolas, gazebos, outdoor furniture, and more. Walpole is a premiere manufacturer, direct-to-consumer ("D2C") marketer, and installer of high-end outdoor products. Today, Walpole maintains its position as the preeminent fence company through a commitment to working with customers and by applying new techniques and technologies to ensure that the end result more than meets their expectations. The engineering department at Walpole is the most advanced in the fence industry. Every order is reviewed by these professionals for manufacturing accuracy. In more technical custom work, engineers use high-tech CAD systems to produce detailed drawings. Customers then have an exact representation of how their project will look when installed. In addition, many Walpole products are offered in wood alternative modern cellular PVC. This long-lasting, low maintenance material has the look and feel of natural wood, yet won't rot, split, or warp. Walpole is the largest fabricator of modern cellular PVC in the country. Walpole also offers a free project consultation. A design representative will visit the customer's property, suggest styles that are in keeping with the home's architecture and surroundings, and take necessary measure.
The Company's business model is fully integrated from "forest to finish" with products made in the U.S.A. Walpole has approximately 250+ employees and owns and operates raw wood milling operations, wood and cellular vinyl fabrication facilities, and warehousing locations in Maine. These manufacturing and distribution capabilities are complemented by the Company's multi-channel sales and in-house installation networks. Walpole employs a multichannel, D2C network that includes e-commerce, online and catalog sales, in-home consultations, and a network of retail stores.
For assistance with your next executive search, in the manufacturing sector or across our array of practice area specialties, contact us today.
-by
BSG
on Jan 23, 2020 3:56:10 PM